How an Oxford education and the 'dirty secret' of poverty almost devastated my finances
While there's a common preconception an Oxford education sets you up for life financially, the absolute reverse was true for me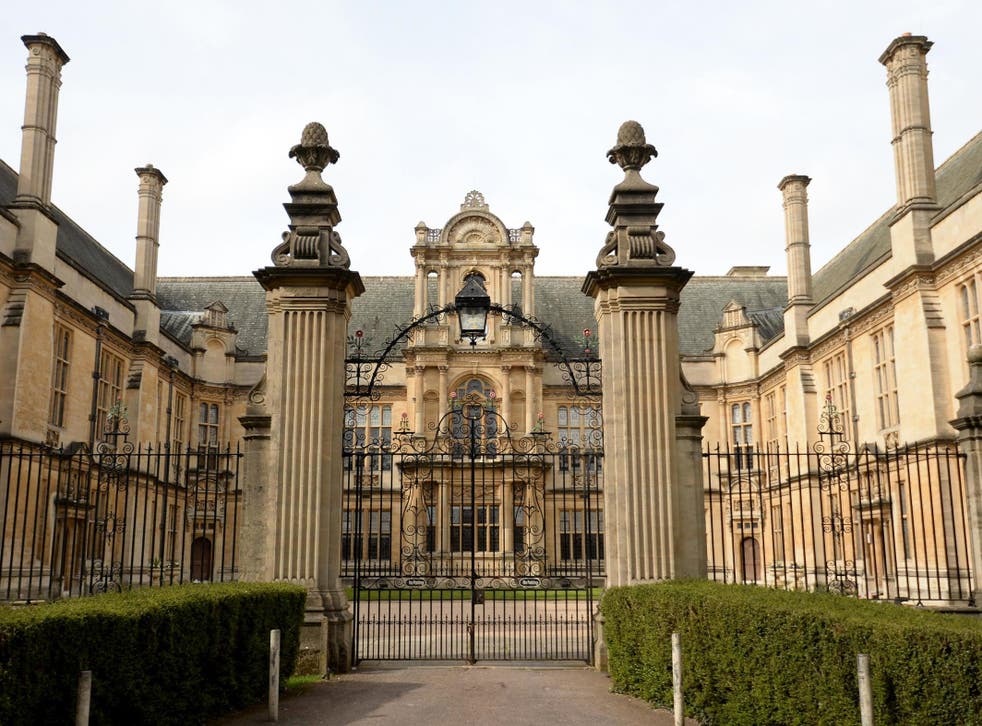 From the crappiest of Hull comprehensives, I attended Oxford's St John's College in the early 2000s... one of the university's most prestigious, which routinely tops its tables for exam results.
My background couldn't have been more working class. Think Kes or 1980s Coronation Street during the Duckworths' heyday. According to family legend, my whisky-swilling full-English-loving dad secured the deposit for my parents' first house after an accumulator came up good on the races.
I was the first in my family to go to any university.
I don't flatter myself that I am anything special. The one thing that set me apart from my peers: I'd had had my Oxford interview on a Tuesday and the previous Friday had been my father's funeral. He'd died of a massive heart attack at 65. You can only run so far before the full English breakfasts and the whisky catch up.
Can you charm your way into Oxbridge?

Show all 2
As working-class northerners, there were few provisions for his (relatively early) demise, despite his suffering from a chronic heart condition since I was seven. I'm in no position to judge given my subsequent financial errors.
God knows what the Oxford dons were thinking, but I was accepted. I often suspect they needed a token pauper in case the left-wing media came knocking, though I have no evidence to support my conspiracy theory.
One of my clearest memories of my Oxford acceptance is a close family member telling me: "Your mum is worried about the cost of university, you know". From the offset, the suggestion of unaffordability rumbled beneath the surface of Oxbridge.
I doubted I'd get the grades so financial planning felt irrelevant. But shockingly, I did get the grades. At 18, I was naive enough to hope I'd solely encounter people who loved Mrs Dalloway as much as I did. This was true of 75 per cent of undergraduates. The other 25 per cent represented lazy, complacent privilege.
On the first day of freshers' week, a girl on my course said: "You've come from Hull to Oxford. I bet that was a culture shock". I wish 19-year-old me had had the prescience to inform her that, 15 years on, Hull would be the UK's City of Culture.
She later asked: "Does Hull have a McDonald's?" Considering my hometown was the most obese city in the UK at the time, it's safe to say we did.
I also met a third year who'd just signed up to the Tory party. I told him my family had traditionally voted Labour. He responded: "Let me guess, you're more educated than the rest of your family". The 36-year-old me would tell him where to stick what. At 19, I felt he'd rumbled the dirty secret of my humble upbringing.
The first year of my university education consisted of me pretending to be more sophisticated (and affluent) than I actually was. My tutorial partners summered in Milan, while I spent July to October in a potato factory. Somehow, this never felt an appropriate topic of conversation during formal hall.
By my second year, the cracks in my financial facade began to emerge. I applied for the hardship grant. If I remember correctly, the award was £366... a lot of money for a freelance journalist in 2019 – an absolute fortune to a teenage potato factory worker in 2002.
I made the mistake of confessing I needed extra financial help to a close friend. I'd previously confided to her my family had struggled financially since my father's death. She found the scenario hilarious. "Lucky you with your poverty", she sneered, stressing the word "poverty" as though she'd stumbled across me watching porn in church.
This titbit circulated the undergraduate body before the evening was out. I hear those most verbal in spreading it around now work in the liberal media or have successful careers in non-profit organisations.
Three years down the line, my friends and I took the cliched path of moving to London. They went into law and finance, while I began a media career on a salary less than half of theirs.
According to research from job website Adzuna, the average Oxford graduate can currently expect to earn £32,374 during their first year out of uni. Even factoring in inflation since 2004 and 2019, I was skint in comparison to my friends. I abused my overdraft or shoved everything on a credit card. The financial journalist in me burns with shame to admit I took out a payday loan. If I remember correctly, it cost me £1,200 to borrow £600.
One evening, I met up with university friends in a Chinese restaurant in Soho. Too mortified to tell them I couldn't afford to eat, I fabricated a bout of norovirus despite not having eaten in days, but was horrified when expected to chip in £10 for a tip.
To cover my poverty, I falsely complained the waitress had been rude to me. Apologies to the nice server who didn't deserve my slander.
Throughout the next 13 years in London, I borrowed more and more, increasingly damaging my credit score, while attempting to maintain an illusion of relative wealth and writing personal finance articles advising others on how to save money. Meanwhile, my more parsimonious friends from the north bought houses and stayed out of debt.
At 34, I decided to move back to Hull following mounting debts and a string of redundancies so common in the media.
Support free-thinking journalism and attend Independent events
I'm not absolving myself of blame. As a financial journalist, I ought to have known better than to get into debt. I certainly don't blame my parents, my tutors, the university or even the 18-year-olds who made those insensitive remarks. I certainly can't defend everything I did back then.
Indeed, plenty would envy the education I had and I wouldn't want to put anyone off applying since the teaching was first rate. I just hope social mobility has become sufficiently more dynamic during the past 15 years that 2019's cohort of moneyed Oxford undergraduates is a little more sympathetic towards those who haven't known quite so much advantage.
My niece is 16 and applying to university. I also hope she'll never have to explain that, yes, one of the UK's major cities does indeed have a McDonald's.
In fact, if you consider having a McDonald's the hallmark of success, I've just googled it. Hull apparently has eight!
Register for free to continue reading
Registration is a free and easy way to support our truly independent journalism
By registering, you will also enjoy limited access to Premium articles, exclusive newsletters, commenting, and virtual events with our leading journalists
Already have an account? sign in
Join our new commenting forum
Join thought-provoking conversations, follow other Independent readers and see their replies