The UN relief agency for Palestinian refugees is almost out of cash – does anyone care?
A million Palestinians will go without food, schools across Gaza and the West Bank will close, vaccination clinics will halt, and as many as 1,700 people could have their limbs amputated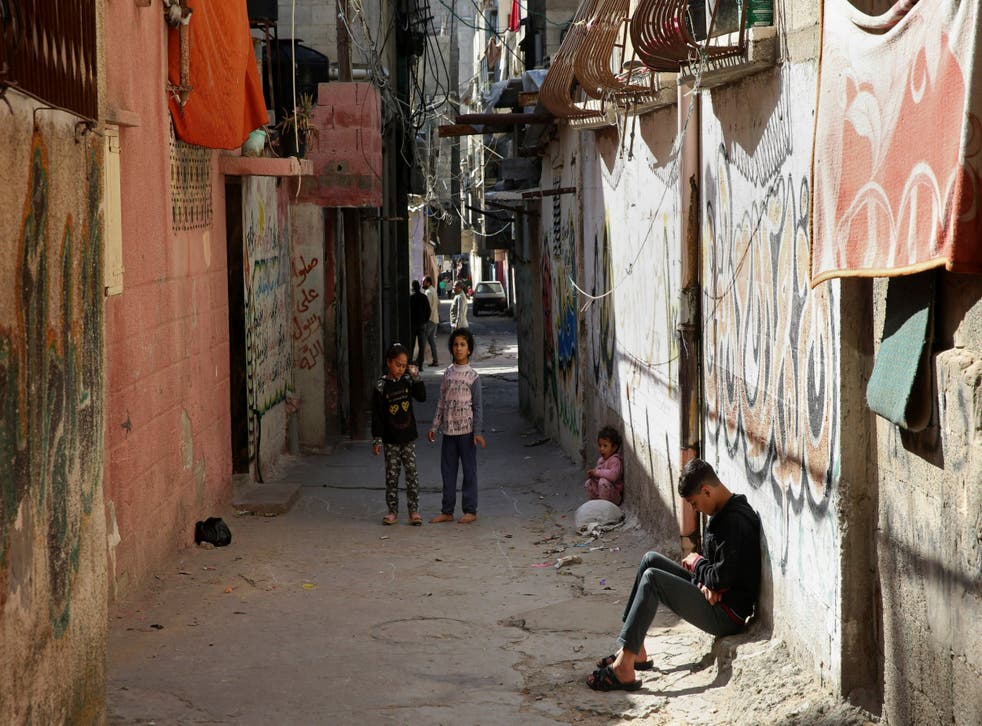 This time next month the United Nations Relief and Works Agency for Palestine Refugees in the Near East (UNRWA) will be out of cash. I'm not sure many people understand or care.
But if this happens, a million Palestinians will go without food, schools across Gaza and the West Bank will close, vaccination clinics will halt, and as many as 1,700 people could have their limbs amputated. The UN, the second largest employer in Gaza, will have to slash jobs, driving up unemployment when it's already the highest in the world.
The list goes on. And, I fear, I have probably lost your attention already.
Even if there is fatigue over the seemingly endless Palestinian humanitarian crisis, understand this: the collapse of UNRWA will impact the security of Israel and the region.
Like UNRWA or not (and Donald Trump's people really don't), no one is offering an alternative right now. And without the agency's services keeping a complete humanitarian collapse at bay, I believe everyone is in danger.
National Demonstration for Palestine

Show all 57
The 69-year-old institution is far from perfect. It's unwieldy, some say expensive. Critics have argued its 700 plus schools, healthcare services and food handouts prop up the status quo.
In the West Bank this means making the occupation more liveable and in Gaza it means putting a plaster on the catastrophic humanitarian bleed that is, in part, caused by an Israeli and Egyptian blockade, as well as infighting between Palestinian factions.
Jason Greenblatt, the United States special representative for international negotiations, hates it for different reasons.
Addressing a UN Security Council session on Wednesday he called for UNRWA to be dismantled on the grounds it is "irredeemably flawed" and had "failed the Palestinian people".
"UNRWA's business model, which is inherently tied to an endless and exponentially expanding community of beneficiaries, is in permanent crisis mode," he said.
He defended the US decision to slash all funding to UNRWA, saying Palestinians need access to a "more reliable and sustainable" alternative.
"I'm afraid it is time for… all of you to face the reality that the UNRWA model has failed the Palestinian people."
Apart from anything, the logic is backwards, UNRWA did not create the 700,000 Palestinian refugees who fled or were forced from their homes during the 1948 conflict that surrounded the creation of Israel.
Neither does it continue the political maelstrom that keeps the five million descendants of those refugees in desperation and poverty.
UNRWA itself was created to try to mop up the worst of the problems and avoid catastrophe. Which it has been doing.
If you want to end UNRWA, you can't just cancel it and hope for the best. Find a viable alternative first.
If you want to end the need for such an organisation, find an actual political solution to the Israeli-Palestinian conflict that will mean Palestinians have equal access to work, healthcare, education and human rights.
Greenblatt and Trump no doubt hope that their upcoming economic workshop in Bahrain next month will do just that.
In a White House statement this week they said it will work on a "prosperous future for the Palestinian people and the region" through "economic governance, development of human capital, and facilitation of rapid private sector growth".
This is only part of the problem.
You can't effectively change the economic situation on the ground if you don't have freedom of movement of both people and goods.
You can't fight poverty and stimulate grassroots economic growth if Israeli demolitions of Palestinian homes and Israeli settlement building in East Jerusalem and the West Bank continue to soar. You can't build a healthy economy if Palestinians are prevented from having full access to their natural resources.
Neither will it work with fighting between the Palestinian factions.
In the Security Council meeting Greenblatt blamed militant groups Hamas and Palestinian Islamic Jihad for the suffering of the people in Gaza, saying "nothing can be meaningfully fixed unless they renounce terror".
Support free-thinking journalism and attend Independent events
Again, this is just part of the problem.
I agree that endless aid is not the long-term solution. But a bit of investment and private sector growth, without major changes on the ground, isn't either.
And in the nightmarish short term, without the support that UNRWA gives Palestinians, and with no viable alternative, the damage from the ensuing humanitarian crisis will be irreparable.
Register for free to continue reading
Registration is a free and easy way to support our truly independent journalism
By registering, you will also enjoy limited access to Premium articles, exclusive newsletters, commenting, and virtual events with our leading journalists
Already have an account? sign in
Register for free to continue reading
Registration is a free and easy way to support our truly independent journalism
By registering, you will also enjoy limited access to Premium articles, exclusive newsletters, commenting, and virtual events with our leading journalists
Already have an account? sign in
Join our new commenting forum
Join thought-provoking conversations, follow other Independent readers and see their replies