Pamela Anderson is wrong: we shouldn't stop watching porn. We just need to change our attitude towards it
In a world where the ubiquity of internet porn means the average age a child is exposed to it is eight (not because they go looking, but because they stumble across it), we cannot go on operating around sex and porn the way we always have. I regularly ask people 'What are your sexual values?' and no one can ever answer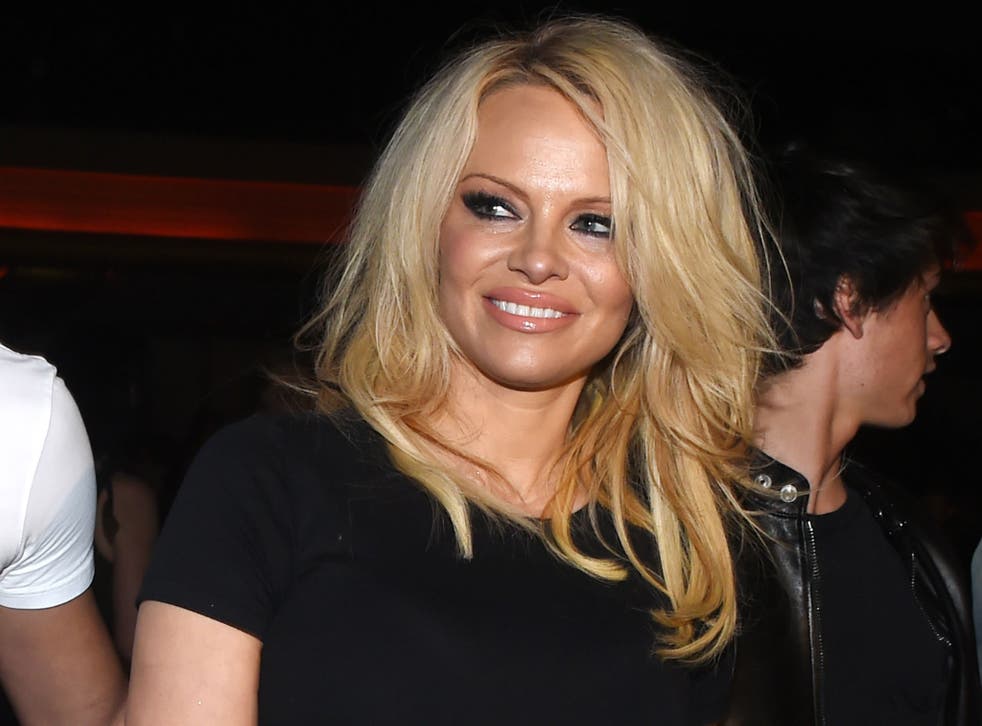 Pamela Anderson's op-ed urging people not to watch porn is so utterly ridiculous that I hardly know where to start (including the assumption that only men are interested in and consume porn).
It's a classic example of the fact that many things are laid at porn's door, that should be laid instead at society's. The issue isn't porn. The issue is the complete absence in our society of an open, healthy, honest conversation around sex in the real world.
The only thing I agree with is that it is indeed time for "an epochal shift in our public and private lives". But not the one that Pamela Anderson and Rabbi Boteach are calling out for. In a world where the ubiquity of internet porn means the average age a child is exposed to it is eight (not because they go looking, but because they stumble across it), we cannot go on operating around sex and porn the way we always have. We have to understand that everyone is a sexual being, and we have to incorporate that into our everyday lives instead of refusing to talk about sex, and then throwing up our hands in horror at the fact that people watch porn.
We need to talk about porn
The epochal shift I want to see is, very simply, people talking honestly about sex. Everything in life starts with you and your values. I regularly ask people "What are your sexual values?" and no one can ever answer, because we're not brought up to think that way. Many of us are born into families where our parents bring us up to have good manners, a work ethic, a sense of responsibility, accountability. Nobody ever brings us up to behave well in bed. But they should – because kindness, sensitivity, empathy, generosity, honesty are as important there as they are in every other area of our lives and work where we are actively taught to exercise those values.
The epochal shift needs to be parents explaining sex to kids as early as is appropriate and possible, and, today, also explaining porn – which can be easily done, dialled up or down depending on the child's age, as "You know when we watch movies and TV we see things that aren't real? Well, that happens with sex too – people make movies that are exaggerated and extreme, and that can be quite confusing, so if you see anything like that do come and talk to us about it."
(More about how to educate kids in my interview for Summerill and Bishop here and here).
The epochal shift needs to be understanding that our reluctance to talk about sex has defaulted it to a thing we do, and that instead, sex is personality – a key driver and a fundamental part of how we feel about ourselves, other people, our relationships, our lives, our happiness.
Of course we enjoy watching porn – especially when society refuses to celebrate sex authentically, openly and honestly in other forms of popular culture. So the epochal shift needs to be not censoring, repressing, blocking, shutting down – it needs to be opening up. Open up the dialogue around sex as a natural universal human experience, but very importantly also – open up to welcoming, supporting and funding entrepreneurs who want to disrupt all of this for the better.
Ironically, my social sex startup, MakeLoveNotPorn, is exactly what Pamela Anderson and Rabbi Boteach are calling out for – a real world sex counterpoint to porn (our tag line is "Pro-sex. Pro-porn. Pro-knowing the difference"). We are building a platform to celebrate the funny, messy, beautiful, loving, intimate, silly, ridiculous, glorious sex we all have in the real world, and yet no one will fund us, process payments for us, give us access to business services other ventures can take for granted, because – shock horror! – we're about sex.
This is exactly why I wrote my open letter to David Cameron three years ago, urging him to reconsider his "war on porn". The "epochal shift" that needs to happen is for us to stop squawking about porn and start talking about sex. Normalise sex, take the shame and embarrassment out of it, welcome and support ventures like MakeLoveNotPorn designed to educate people about sex in the real world, enable everyone to own their sexuality, express it healthily and celebrate it, and watch the world become a much happier place.
Register for free to continue reading
Registration is a free and easy way to support our truly independent journalism
By registering, you will also enjoy limited access to Premium articles, exclusive newsletters, commenting, and virtual events with our leading journalists
Already have an account? sign in
Register for free to continue reading
Registration is a free and easy way to support our truly independent journalism
By registering, you will also enjoy limited access to Premium articles, exclusive newsletters, commenting, and virtual events with our leading journalists
Already have an account? sign in
Join our new commenting forum
Join thought-provoking conversations, follow other Independent readers and see their replies