Now four Paralympic athletes beat the Olympic gold medal time, perhaps people will stop telling me I can become one too
I wasn't an elite athlete before a cement truck ran over me and I'm not an elite athlete now that my body works differently to the way it did before. But you'd be surprised how many people seem to think that I can become a Paralympian, as if it's just a big PC hug-fest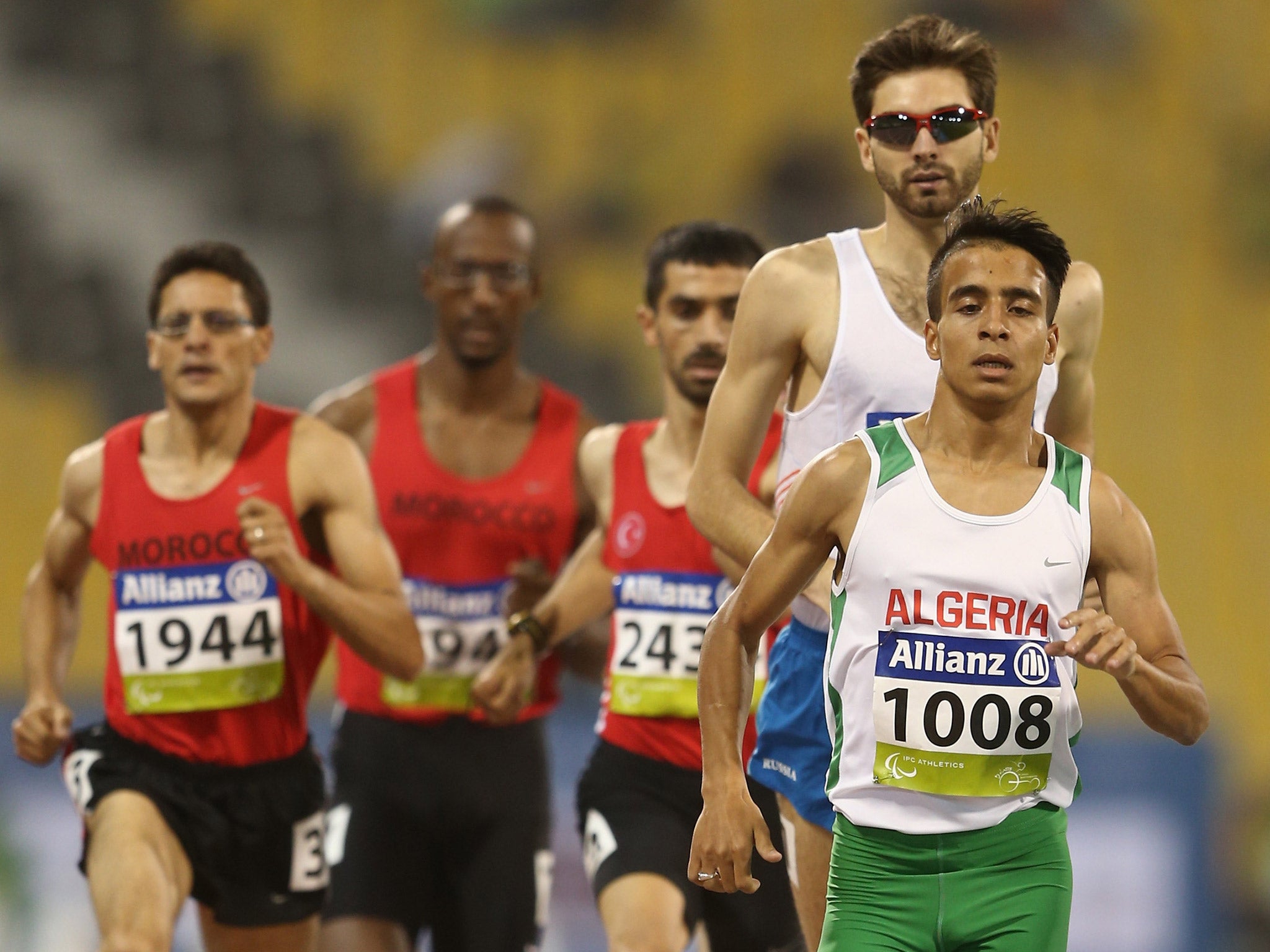 One of the more frustrating – and indeed offensive – characteristics about some people's reactions to the Paralympics is their intimation that it's somehow not proper sport.
They'll insinuate that it lacks the competitive validity of the Olympics, serving instead as some sort of PC-fest, a giant glorified hug so disabled people can feel included once every four years.
You'll rarely hear anything like that said outright, but it's there, lurking in the background.
How else to explain the limited coverage given to the event by certain newspapers? My wife was spitting tacks about The Sun over the weekend after it barely found room for a quarter-page at the back of the sports section for Team GB's gold medals.
She also drew my attention to a thread on Mumsnet, in which someone was demeaning Paralympic sport because of its classification system, despite the fact that umpteen Olympic sports routinely classify competitors based on their body type. Weightlifting, wrestling, boxing, judo, tae kwon do: they all do it.
And then something interesting happened: running in the T12/T13 final for visually impaired athletes, Algeria's Abdellatif Baka went and beat the gold medal-winning time recorded by America's Matthew Centrowitz in the Rio Olympic Games.
And it wasn't just Baka. In fact, the first four finishers in his final beat Centrowitz's time. For the record it was 3:50.00. Baka recorded 3:48.29, holding off Ethiopia's Tamiru Demisse. His silver medal winning time was 3:48.49. Kenyan Henry Kirwa's 3:49.59 was good enough for bronze. It probably won't be of much consolation to Abdellatif's brother Fouad that his 3.49.84 that left him out of the medals in fourth would have got him gold in the Olympics.
Now I know that people will say the Olympic 1500m was an unusually slowly run and tactical race by Olympic standards. But all the same, there aren't that many sighted athletes who would've been able to compete successfully against Abedellatif or his rivals, regardless of their impairments.
If ever I needed something to bolster my argument for integrating the two sets of games, the Algerian's transcendent performance has provided it.
Paralympics: Five British athletes to watch
Show all 5
Of course, he isn't British, so you might have missed it. We used to like to get on our high horses about American jingoism when we didn't win many medals, but now we're running away with truckloads of the things, it's a little different.
Which is a shame, because Baka's achievement deserves more attention. It demonstrates conclusively that the people who make Paralympic finals are elite athletes, regardless of their impairments. They train as hard as Olympic athletes, they make the same sacrifices, and they compete every bit as fiercely.
The Paralympic Games is no PC hug-fest. It is a serious sporting endeavour and those that compete, and come away with medals, should be treated with the same respect with which we treat Olympic athletes.
Perhaps some people will now get the point. Perhaps it might even stop people patronisingly suggesting to me that I could be a future Paralympian because "you never know until you try". I get that a lot. I do know. I wasn't an elite athlete before a cement truck ran over me and I'm not an elite athlete now that my body works differently to the way it did before. I participate, and compete hard, in disability sport for fun and fitness, but that's it. Middle-aged journalists don't get selected for elite level sporting events in either the Olympic or the Paralympic Games.
2016 Rio Paralympic Games in numbers
We've a long way to go. If Gordon Reid gets gold in the wheelchair tennis he'll be lucky to get a mention at the end of TV news bulletins, or on newspapers' back pages, when Andy Murray is the lead item and has his picture splashed all over the front pages. Tried to have a bet on the Paralympics? Good luck with finding odds. It doesn't even merit a mention on William Hill's home page.
Still, a blow has been struck. A point has been made. And, as Public Enemy's Chuck D raps in 'Harder Than You Think' (once again being used as the theme for Channel Four's coverage of the Paralympic Games), "it's a beautiful thing". Mr Baka, it surely is.
Join our commenting forum
Join thought-provoking conversations, follow other Independent readers and see their replies