Why do so few disabled people take up sport when we seem to have so many elite Paralympians?
Sometimes it feels as if venues and organisations just want to get their inclusivity badges before falling asleep. What, you mean you actually want to use this special equipment? And compete with them too?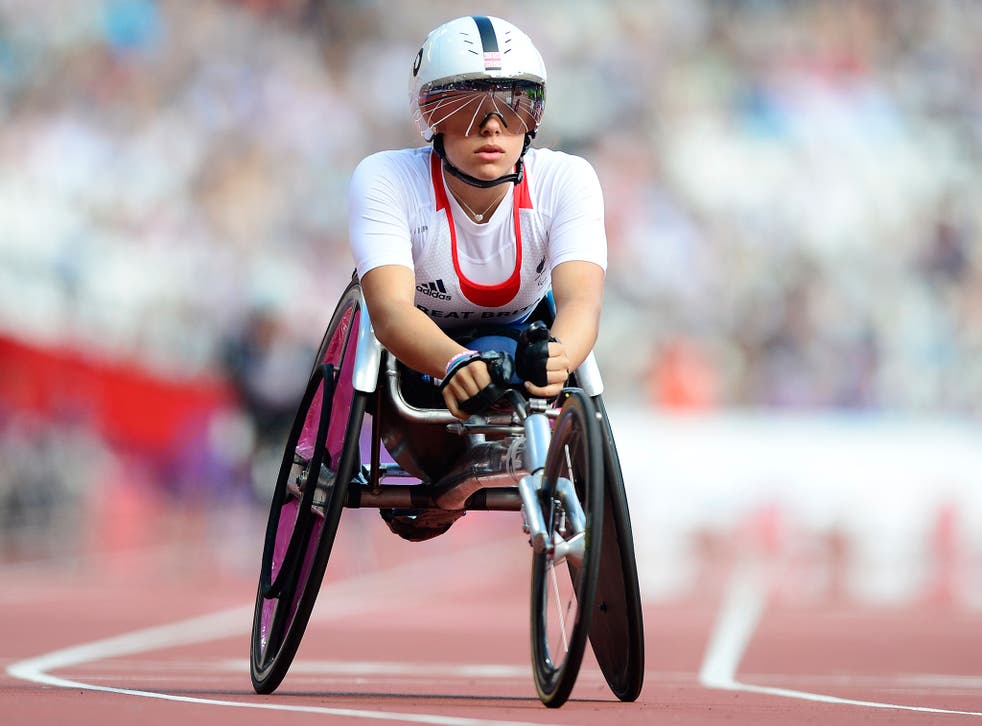 Disabled people are interesting all of a sudden. They're in the newspapers, they're on the TV and they're all over the world wide web.
Yes, the Paralympics are opening. So for a couple of weeks, those of use who've been shouting into the ether about disability issues, and para-sports, might get half an ear tilted in our directions.
If you'll forgive me for taking advantage, let me share a stat with you. According to Sport England, weekly participation in sport stands at just 17 per cent for people with a "long term limiting illness, disability or infirmity".
That is half the still-too-low 34 per cent achieved by this country's able-bodied citizens.
Rio has been a disappointment in many ways, with half empty stadia and the scandalous under-funding that the Paralympic parts of the 2016 Games have had to endure.
Top court approves Russia's ban from Rio Paralympics
But no one will worry overly when Team GB returns home with enough gold to keep several good sized jewellers going for the next four years. And plenty of bronze and silver too while we're at it.
Elite level para-sport is thriving. Its talent spotters deserve medals themselves. Some of its coaches do too.
But as for all that stuff about star athletes inspiring those who are a little less than what Channel Four has been calling "super human", it just isn't happening.
Perhaps it's time to ask why. Funding, of course, will always be an issue and there are already calls being made for more of it. I'm not going to argue with them.
But it goes beyond funding. I argued earlier this week that one of the things preventing the integration of the Paralympics with the Olympics, and for integrating more events generally, is a lack of will.
The same is true of providing sport for people with disabilities who aren't ever going to make elite events but still have the desire to compete.
Like it or not, people with disabilities do require certain things to be in place. Accessible venues for a start, not to mention wheelchairs, or other specialised equipment.
Even where these are available, however, it sometimes feels as if venues and organisations just want to get their inclusivity badges before falling asleep. What, you mean you actually want to use these things? And compete with them too?
But, yes, I have come across situations where places have got funding for chairs (they cost at least £1,000 a pop and much more for good ones) but have then seemed reluctant to use them for fear of spoiling them.
That's not all. Disillusioned with the London scene, a group of us attempted to put together a wheelchair basketball club called the Misfits (it still exits, by the way; if anyone wants a game, feel free to tweet me). We had a bit of that can-do spirit people are always banging on about.
Unfortunately, we immediately found ourselves facing a problem that confronts many involved in para-sport: finding a venue to call home that would provide us with a hall to rent at a sensible price and at a time when we could sensibly meet.
The venue problem is one that affects even big, established clubs. One coach told me that even when they'd found accessible venues they'd often be offered times such as 9am on a Sunday morning or 10pm on a Friday night.
These aren't terribly helpful when it comes to persuading people to get involved in sporting endeavours.
It's not just basketball. Good tennis courts can be ruinously expensive. Bad ones can be ruinously expensive because of the effect they have on tyres. I could go on.
Moan, moan, whinge, whinge.
If that's what you're thinking at this point consider this: facilitating the involvement of disabled people in sport is an important part of being an inclusive and civilised society. But it goes beyond that. It helps them to keep people healthy, and thus to avoid health conditions that stem from inactivity. So, newsflash: investing in disability sport could save the NHS money. I hate to put it in those terms, but it is true.
Sport England seems to see the problem, and wants to address it. I'm sure the same is true for its fellow bodies in Scotland, Wales and Northern Ireland. They need to go out there and knock heads together.
Governing bodies need to ask if they're doing enough, and clubs, where I've sometimes encountered ugly politics that even the denizens of the Palace of Westminster might baulk at, need to get their acts together.
There is work to be done and now is the time to think about how to take that work forward. A start might be to set up an accreditation that is suitably tough to earn, but comes with funding for those that do. Money talks, after all.
We could also do with some medal-winning performances and personal bests from administrators while we're at it. Who's up for selection?
Register for free to continue reading
Registration is a free and easy way to support our truly independent journalism
By registering, you will also enjoy limited access to Premium articles, exclusive newsletters, commenting, and virtual events with our leading journalists
Already have an account? sign in
Join our new commenting forum
Join thought-provoking conversations, follow other Independent readers and see their replies