Unless dads take a proper paternity leave, we can't possibly know what full-time parenting really entails
When my son was approaching nine months old it was my turn to become the stay-at-home parent, and it wasn't until then that I genuinely formed the connection with my son that I have now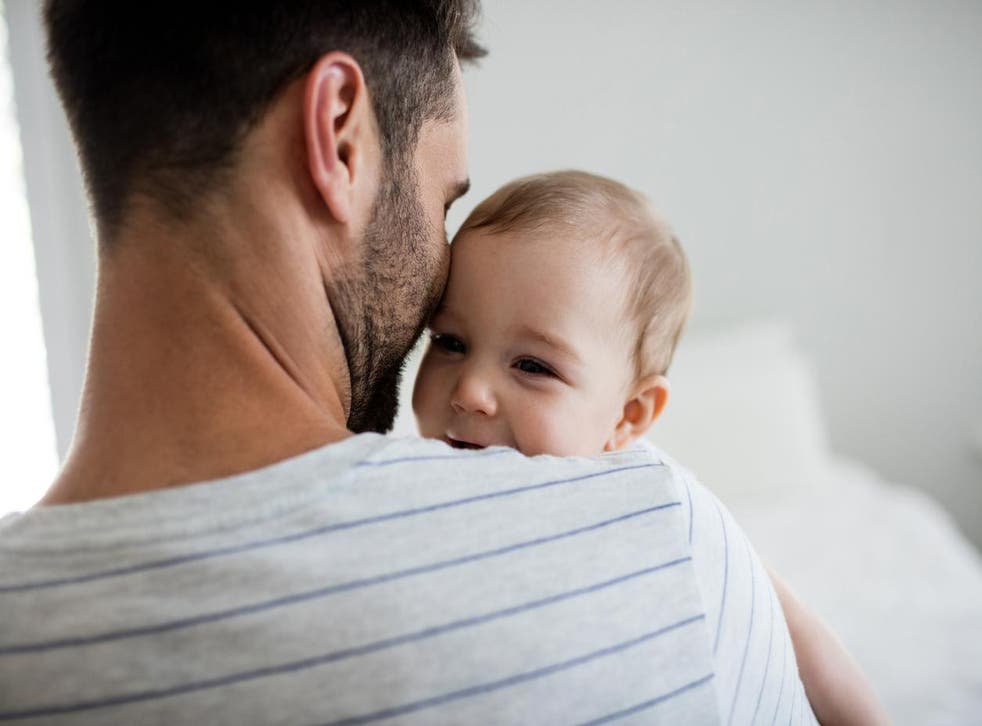 According to a recent report about the introduction of paternity leave in Spain, dads were less keen to have more children after they finally realised how hard it is to raise them.
Say it with me: Men! Are! Trash! And now in Spanish! Just me? OK!
It sounds like the policy wasn't a success. But it actually did what it was supposed to do: men were more involved in their child's care when on leave, and even when they returned to work. They were more likely to stay in the workforce too. Gosh, men really can have it all.
Studies have shown that fathers who take paternity leave and play an equal role in the first few weeks tend to stay more active in the child's life as they grow up (because I think, in my own experience, if you've cleaned your child's sh*t off curtains on Day 3, everything else seems like a doddle).
It boosted male participation around the household, making it easier for women to return to work after having babies. Households were financially better off as a result, so that money could be spent on insanely expensive tickets to Spanish Peppa Pig World, or whatever it's called. Mundo jamon iberico, perhaps.
'Becoming a Father' photo series by Tom Oldham

Show all 6
But it wasn't all roses, or indeed rosé. The study found that couples who were eligible for this paternity leave took longer to have another child. The policy change was supposed to increase fertility, but it seemed to delay dads from wanting more kids, or dissuaded them completely. Being more hands-on shone a light on how hard parenting actually is.
Because, speaking as a parent, you don't know what it's like to raise a child until it's all on you. Day after day of keeping the little one alive and stimulated (in that order) but also day after day of resisting the urge to crack open every bottle of wine in your fridge (it's not all rosé).
And this is where paternity leave comes in. Because even though it may not have succeeded in creating huge, beautiful Spanish families with perfectly equal parental workload, it did provide fathers with time at home, without worrying about the financial implications, and a chance to bond with their new child, their partner, and to treat parenthood as a joint venture.
It's easy for me to say this. I'm very lucky in my career. When my son was born in 2017, I was half way through a year-long placement at BBC Radio Comedy. I had eight days' paternity leave.
When that placement ended, my son was approaching nine months old, and my wife was going back to work – it was my turn to become the stay-at-home parent. And I truly believe it wasn't until that point that I genuinely formed the connection with my son that I have now.
It sounds mad, nine months in. Perhaps it's because he needed my wife more in those first few months from a biological point of view, but I don't think until I had to look after him from dawn till dusk that I fully appreciated both him, and how hard my wife had worked the previous nine months.
I'm able to look after my son in the days then go out and do stand-up at night. Being a comic means I don't have to rely on paternity leave. Just the patience and support of my brilliant wife.
Paternity leave in the UK is currently split into two options: you have a fortnight off when your child is born, paid at statutory rates (about £150 a week). Or, mothers can transfer over their leave over to their partners for up to a year.
Support free-thinking journalism and attend Independent events
Two weeks isn't enough. It should be much more. But where will the change come from? Government? Not likely when all our efforts are trying get a trade deal with the US in exchange for our first borns.
So it comes down to companies. Companies should do better. And some are leading the way. Google provides seven weeks full pay. Facebook gives 17. Aviva offers a full year.
This is what companies should be doing. And yes, generous parental leave policies are expensive. But surely it's a way of attracting and retaining the very best employees, regardless of their gender. If you've given your employee enough time at home with their child, they'll probably want to come back to work just so they can have a conversation with someone which isn't baby-related.
Paternity leave has only been around in the UK since 2003. Compare that to 1974 in Sweden. There, well-paid parental leave forms the majority of leave available to parents, and a significant proportion is earmarked for dads in the form of a "daddy quota" (also my drag name). Sweden's is currently 90 days.
I was recently in Stockholm on a work trip (this sounds much grander than it was, it's the only time my job has sent me abroad and next week I'm gigging in Barry – the place, not a man).
On the way to the hotel, we saw four young guys having a beer outside a restaurant. They all had prams with them. They were on a Dad Lunch Date, with their kids. My heart exploded. That's what I want. To have the freedom to be sat outside in the sun, with my son, as we share a bottle of rosé.
Robin Morgan appears in 'What A Man, What A Man, What A Man, What A Mighty Good Man (Say It Again Now)' at the Edinburgh Festival Fringe
Register for free to continue reading
Registration is a free and easy way to support our truly independent journalism
By registering, you will also enjoy limited access to Premium articles, exclusive newsletters, commenting, and virtual events with our leading journalists
Already have an account? sign in
Join our new commenting forum
Join thought-provoking conversations, follow other Independent readers and see their replies