No wonder fathers aren't taking up parental leave. Looking after a baby full-time is much harder than a job
The UK's shared parental leave system essentially still places the mother in the position of primary caregiver. She may share her leave with her partner; but dads don't have an independent right, beyond the two weeks of paternity leave they can take if they follow the traditional path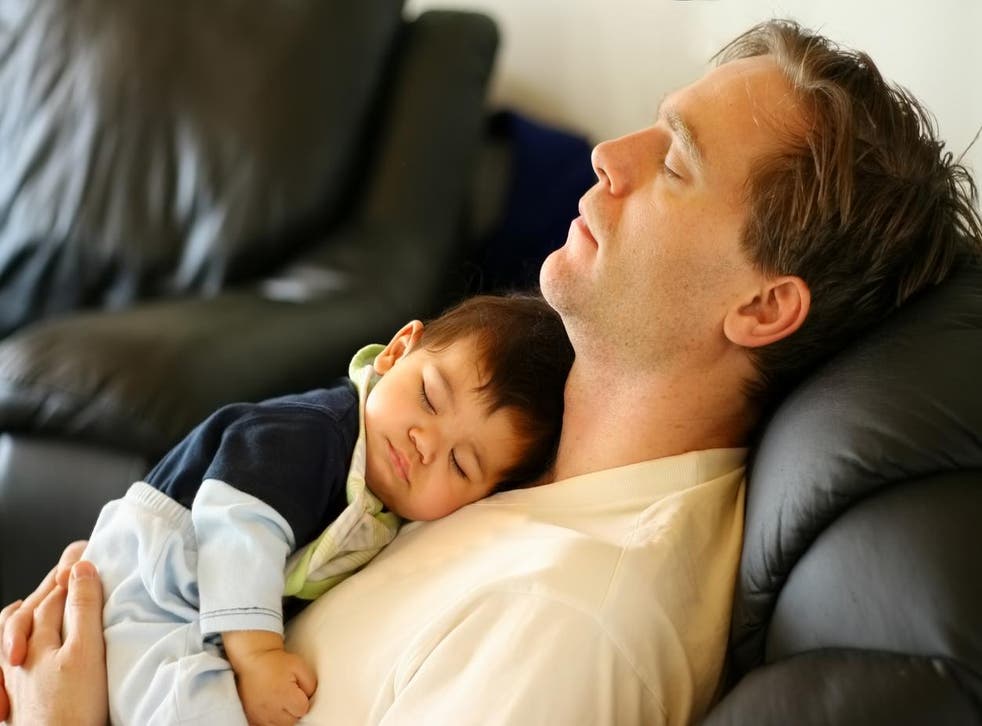 The introduction of shared parental leave (SPL) in 2015 could have been revolutionary. Allowing parents to share a year's worth of leave after the birth of a child would enable fathers to bond more fully with their offspring and ensure mothers do not miss out on opportunities at work.
Yet nearly three years after it was introduced, it appears that only 2 per cent of eligible couples are taking up the chance to split caregiving in their newborn's early months.
Finances, it seems, are the primary reason why many have not gone down the SPL route. For the first six weeks, the person on leave gets 90 per cent of their earnings, then it falls to £139.78 per week (or 90 per cent of earnings, whichever is lower) for the next 33. After that, you're just doing it for the love.
In short, for couples who earn differing salaries, it can be an impossible financial sacrifice for the higher-earning partner to take much time off. And as we know, on average men still get paid more than women; thus the status quo is perpetuated.
It isn't all about money though. The UK's SPL system essentially still places the mother in the position of primary caregiver. She may share her leave with her partner; but dads don't have an independent right, beyond the two weeks of paternity leave they can take if they follow the traditional path.
As a consequence, there has been little to encourage a broader cultural shift towards an acceptance that men's place is, for the most part, anywhere but in employment once they have had a child. Indeed, many fathers express anxiety about how their bosses would react if they decided to take six months out to focus on being a full-time parent.
The irony here is that this is precisely the anxiety which women have long felt too. And while the law already prohibits employment decisions being made on the basis of a woman's likelihood to take time off for motherhood, the widespread sharing of parental leave would ensure that became a reality.
Awareness of the availability of SPL is also a problem. The Government says half the population still doesn't know the option exists, which is why it is planning a major publicity drive. A new marketing campaign will encourage parents to "share the joy" of their infant arrivals.
Is this the right message though?
Now don't get me wrong, there is certainly great joy in being a parent. Nothing has made me happier than welcoming my children into the world; and on each occasion, the fortnight of paternity leave I've taken has felt like a genuinely precious interlude.
That's not say, however, that I wanted it to go on and on. And I'm not sure I can honestly say I'd have wanted to spend months on my own with a screaming bundle of person, much as I loved them.
This is the crux: looking after a baby is bloody hard work. There are the endless nappies (a dozen or more a day if you're unlucky); the perpetual feeding (and yes, I appreciate men have little cause for complaint here, by comparison); colic and any number of other gripes; trips to the GP, health visitor and probably A&E at some point; not to mention desperately making friends with people you'd hate if they didn't happen to have a similarly disgusting sprog strapped to their front.
All of it rewarded by a weak smile once every couple of weeks that is more likely to be wind than a real sign of affection.
Men, given the option, generally reckon that it's an easier life to get back to work as soon as possible. And often they're right – which is all the more reason to overhaul the current SPL system to ensure that it becomes focussed not only on the delights of parenting, but the responsibilities.
In Iceland, each parent is entitled to take three months separately and another three months together. In Sweden too, specific leave quotas are granted to fathers. If you don't use it, you lose it.
In these scenarios, there is a recognition that it is beneficial for children to spend time at an early stage of development with both parents – and that both partners have a duty of care which they should take seriously.
Shared parental leave, properly implemented, is good for children, good for parents and good for gender equality. But more publicity alone won't encourage a sea change in attitudes towards splitting early childcare.
For that, we need more incentives for men to get involved in the day-to-day care of their children; and we need to stop pretending that looking after a baby is all roses and light.
Register for free to continue reading
Registration is a free and easy way to support our truly independent journalism
By registering, you will also enjoy limited access to Premium articles, exclusive newsletters, commenting, and virtual events with our leading journalists
Already have an account? sign in
Register for free to continue reading
Registration is a free and easy way to support our truly independent journalism
By registering, you will also enjoy limited access to Premium articles, exclusive newsletters, commenting, and virtual events with our leading journalists
Already have an account? sign in
Join our new commenting forum
Join thought-provoking conversations, follow other Independent readers and see their replies