Pete Buttigieg's speech at the Democratic Convention tonight finally made me believe in Joe Biden
'I trust Joe and Kamala,' said Mayor Pete. And now so do I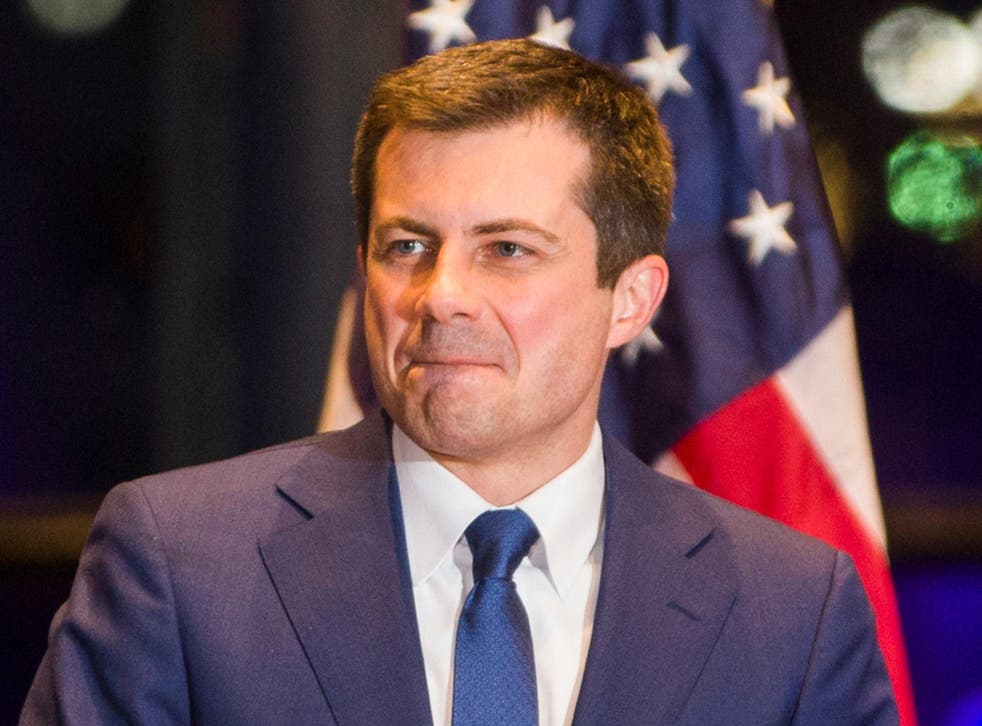 "Pete won Iowa."
No three words in 2020 have filled me with more pride. "The day I was born, the idea of an out candidate seeking any federal office at all was laughable," Mayor Pete said tonight, standing in the same place he married his husband two years ago. "Yet earlier this year I campaigned for the presidency, often with my husband Chasten by my side, winning delegates to this very convention."
That is one of the many reasons I was so enthusiastic about Buttigieg's historic run for the White House. "America uniquely holds the promise of a place where everyone can belong," the former South Bend mayor told us today from his home in Indiana. It was a remarkable speech, like most of this convention in turns both hopeful and grave, but it was all premised on one unifying theme. Simply put, inclusion matters.
In a year of unspeakable horrors, Pete Buttigieg's historic victory in the Iowa caucuses — becoming the first openly gay candidate to win a presidential primary — remains a cause for celebration. It is also why his speech tonight at the Democratic National Convention was such an important moment.
As a gay man, I don't always feel included in the fabric of America. It's still unusual to see ourselves fall in love on screen like Tony and Maria, or to learn about our trailblazers like Harvey Milk, or to hold elected office. Though we have come a long way since I came out in 2001, we still have a lot farther to go. Yet, as Mayor Pete pointed out in his speech, we can get there together. Speaking of marriage equality and the recent Supreme Court victory for employment nondiscrimination, Pete reminded us that "if this much can change between 2010 and 2020, imagine what could change between now and 2030. Imagine what we could achieve [with] this coalition we're building".
What Donald Trump doesn't understand is that our diversity is our strength. All of America's successes have come because we are so diverse. The first patriot to die in the American Revolution was a Black man. We couldn't have won the Second World War without Navajo Code Talkers. A gay man helped lead the passenger revolt aboard Flight 93, stopping 9/11 from becoming even more immeasurably tragic.
Biden compares Buttigieg to his son Beau
Our art and culture is defined by this diversity. Country music has roots in the folk songs of Scotch-Irish Appalachians and the blues created by Black sharecroppers in the Mississippi delta. Hollywood sprouted out of the California desert only with the hard work and vision of people from every walk of life and every corner of the globe. We have Mexican food one night, Italian food the next, and Japanese the following without even thinking twice about how truly special that is. Our nation is one in which everyone is welcome, and as Mayor Pete put it, "America is at its best when we make that circle wider."
Seeing the Democrats embrace that has been so encouraging, because rarely has America needed all hands on deck the way we do now. As Michelle Obama said on Monday night, things can get worse. But, they don't have to. Tuesday night I was moved watching the keynote speech, anchored by Stacey Abrams but featuring diverse voices from each wing of the party and every corner of the country. But what inspired me more than barrier-breakers like Sam Park and Yvanna Cancela was what they were saying. "In Nevada, we're making drug prices more transparent so people with chronic illnesses won't go broke while drug companies get rich," Cancela — the first Latina woman in the Nevada State Senate — said, listing just one example of Democrats moving the country forward despite Donald Trump trying desperately to drag it backwards.
Indeed, Trump's attack on our institutions — from the Justice Department to the Postal Service — has been an attempt to undermine our connections and sow distrust between Americans. "This is a contest for the soul of the nation," Pete warned us, "and for me that contest is not between good Americans and evil Americans. It is the struggle to call out what is good in every American."
Calling out the good in every American is a noble endeavor, one this president knows nothing about. That's because, for Donald Trump, not every American matters. Democrats, however, are showing how by embracing our differences, we can unite to defeat Donald Trump. "I trust Joe and Kamala to guide us towards that better future," Pete said tonight. Well, after this week, so do I.
Pete won Iowa. Now, let's help Joe win the White House.
Join our new commenting forum
Join thought-provoking conversations, follow other Independent readers and see their replies