I find the n-word hurtful, but Piers Morgan is right: it's Kanye's fault those white sorority sisters sang it
I'm black, and I hate hearing the word. But it's rappers like Kanye West who are normalising it – we can't expect white people not to sing along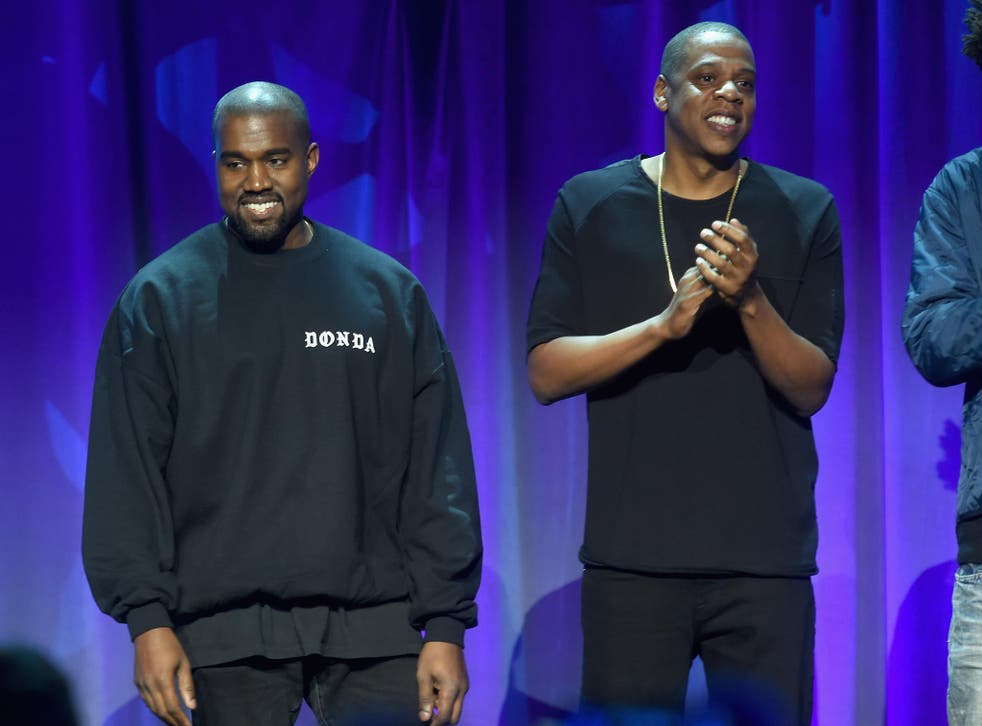 I'll probably receive a lot of abuse after writing this piece but this is something I need to get off my chest and it is an opinion I have held for a very long time.
On Thursday, TV personality and Daily Mail columnist Piers Morgan published a column about the latest race row on Twitter relating to an Instagram story video. The video depicted white female members of the Alpha Phi Sorority at the University of New Hampshire singing the n-word during Kanye West's "Gold Digger" at a party.
The song in question features the word "niggas" throughout and was one of Kanye West's biggest hits 12 years ago. The lyrics include the chorus: "Now I ain't saying she's a gold-digger, but she ain't messing with no broke niggas."
After Morgan published his article, Twitter erupted with users claiming he's obsessed with using the n-word and even went so far as calling him a racist. Moreover, Munroe Bergdorf – the transgender model who was famously fired by L'Oreal for making comments about systemic racism and who has publicly clashed with Morgan in the past – branded Morgan a "violent racist" and accused him of encouraging trolls and racists to sing racial slurs.
Piers Morgan on gender, sexism and racism
Let's get one thing straight though. The n-word, whether spelt "nigga" or "nigger", is offensive. It is categorically and historically a racist slur. The word derives from pre-Jim Crow America where black Americans were branded "niggers" to belittle and abuse them while lynching them in the streets. It's no secret that the word is now used by violent anti-racists and neo-Nazis at rallies and on sickeningly racist internet forums.
But in Morgan's defence, he knows the n-word is racist – he admits that. There seems to be a blur between what can be said and what can't. It is a word that lies firmly in a grey area. One six-letter word has become the world's greatest taboo. We daren't speak it from our mouths yet silently think it while the stench of its history looms over our heads.
Yet fantastically, the word has become the property of rap artists like Nas, Future and Jay-Z, who employ it in the most nuanced of ways, and at times it seems that there are few people in the public sphere who have not added their two cents to the ongoing debate over its use.
Queen Bey herself consistently uses the n-word, most notably in "Sorry" whereby she sings: "Sorry, I ain't sorry. Sorry, I ain't sorry. I ain't sorry, nigga, nah", alongside American singer-songwriter Kehlani who even titled a song 'Niggas': "Niggas gon' always be niggas. Can't afford to give my heart to these niggas. Ain't got time to lose my mind to these niggas."
I don't enjoy hearing it in songs but I've learnt to accept it, the same way that I do when I hear Samuel L Jackson recite the word in films. And should we be policing the word when it is consistently used in a different context of which it was created?
In the current climate following Charlottesville, the rise of the far-right and neo-Nazis along with the continuing police brutality against black men and women, it's important now more than ever to unite. The one thing that drives a wedge between us all is the ambiguity of semantics.
Piers Morgan returns to Good Morning Britain for clash with Munroe Bergdorf
If the word is so offensive to the black community, why are we still using it as if the word means nothing at all? If white people listen to and enjoy these songs, are you insinuating that they should avoid singing the word altogether even though we do? Why?
I am playing devil's advocate here. I am black and I loathe the n-word in all contexts. I am offended when anyone uses it, whether it is spelled "nigga" or "nigger". I cringe listening to Kehlani's song where it is sung over and over again. During the song my question was and always is: why? Why is this word being used? Is there no other word you can use in its place?
It's imperative for all of us to respect, understand and educate ourselves on our history. This applies to everyone. Yes, we as black people have endured pain and suffering and our history proves that. But if we want and need change from our neighbours, we need to make the change too. If we, as black people, are still suffering in the hands of that word, then why are we still using it?
So: no, Twitter; no, Munroe Bergdorf; Piers is right. We shouldn't be angry at the white girls – we should be angry at rappers normalising the n-word. We should be angry at politicians who continue to use racial slurs in conversation.
We should continue to protest against the use of the word while adhering to what we are asking from our peers. We need to stop being hypocritical and others need to listen. How can we champion change if we are all not willing to make the change ourselves?
Join our new commenting forum
Join thought-provoking conversations, follow other Independent readers and see their replies