Pornhub's Christmas advert leaves a bad taste in my mouth
PornHub's advert feels a bit like an end of term concert in a sweatshop: a cheerful showcase designed to help us forget about what's really going on below the surface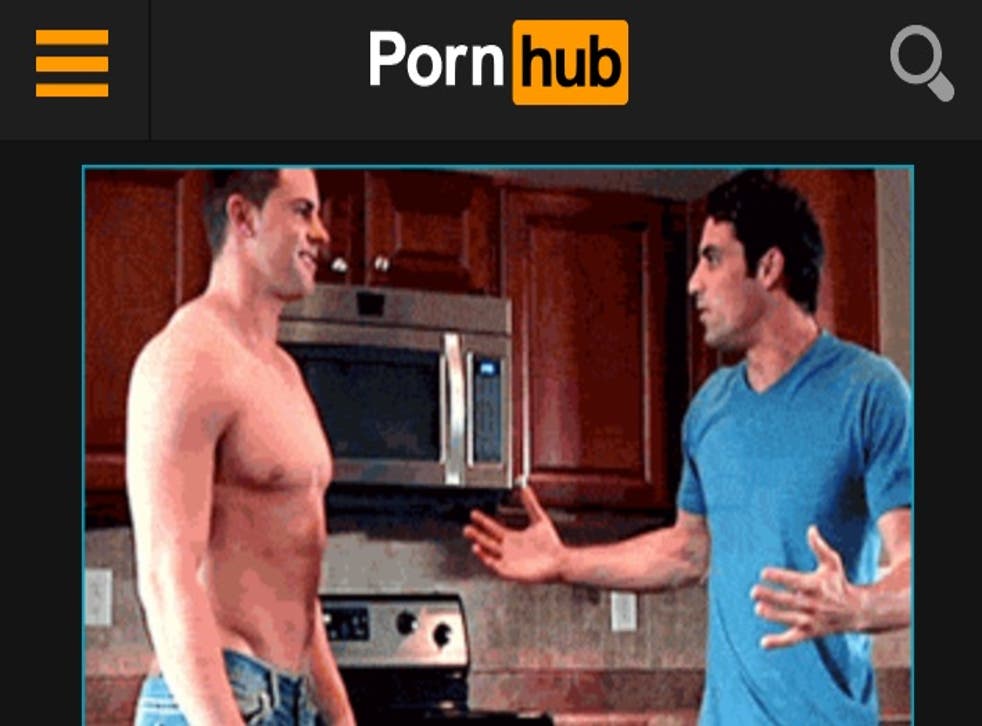 T'is the season to talk about adverts. You know those short, annoying films that are almost obsolete thanks to ad blocking software and Sky+? Well something happens in December and suddenly they're not annoying anymore, instead they're incredibly exciting and they make us cry.
So which has been your favourite this season? Sainsbury's Mog, a one way trip to nostalgia city? Or John Lewis's weep-a-thon which saw me crying for a record twenty minutes and then signing up to spend all my spare time with the elderly? Perhaps one of the offerings from House of Fraser, Marks and Spencer or PornHub?
Yep. Pornhub. Pornhub has in fact released a touching Christmas advert in which a young man overcomes the selfishness and folly of youth and buys his aging relative a subscription to PornHub. It's beautiful.
Sarcasm aside, it's a great advert and it's gone viral (which is apparently what every single client wants from every single advert these days) so the creators have done their job. But PornHub's contribution to the smorgasbord of festive ads has left a bad taste in my mouth.
I'm all for porn (within the realms of decent behaviour). Consenting adults are perfectly welcome to do whatever they want with their bodies and other consenting adults are welcome to watch it. So why do I have an issue with PornHub's innocuous advert?
I have an issue with it because it's innocuous. And I'm increasingly convinced that the most negative aspect of porn is the attempt to give it a friendly, cheerful face.
The allegations against James Deen, which started with his ex-partner Stoya but have grown to encompass seven different women. Deen was the friendly face of porn: he openly identified as a feminist and looked like the boy next door. His natural demeanour made him hugely popular with female viewers. Deen was as clear cut as you can get for a porn star, which helped the sites he worked for gain traction with viewers who would have otherwise been turned off by porn's seedy underside. James Deen used this façade to ingratiate himself and I'm afraid that's exactly what PornHub are doing too.
Aside from the James Deen allegations, this year has seen multiple performers suing San Francisco porn production company Kink.com for abusive practice, a refusal from the industry to embrace the use of condoms and a massive increase in the quantity of complaints about revenge porn.
PornHub's advert feels a bit like an end of term concert in a sweatshop: a cheerful showcase designed to help us forget about what's really going on below the surface. Placing the advertisement for PornHub in vanilla spaces and making it a discussion piece between colleagues and friends takes away the stigma associated with porn but in doing so it also erodes our concerns.
The good news is that this year has seen a noticeable shift in the quantity of ethical porn available from film makers such as Erika Lust, who don't compromise on the quality or sexiness of the product, but still manage to do it without invoking abuse claims from participants. This Christmas, by all means trade in watching It's a Wonderful Life for something with a bit more spice but bear in mind whether it's creators were on Porn's naughty or nice list.
Register for free to continue reading
Registration is a free and easy way to support our truly independent journalism
By registering, you will also enjoy limited access to Premium articles, exclusive newsletters, commenting, and virtual events with our leading journalists
Already have an account? sign in
Join our new commenting forum
Join thought-provoking conversations, follow other Independent readers and see their replies