It's impossible to 'make poverty history' with more arms deals – but the Tories seem to think otherwise
Poverty is political, and years of unfair trade-deals, tax dodging and the rapacious extraction of natural resources from the world's poorest countries have resulted in a very man-made crisis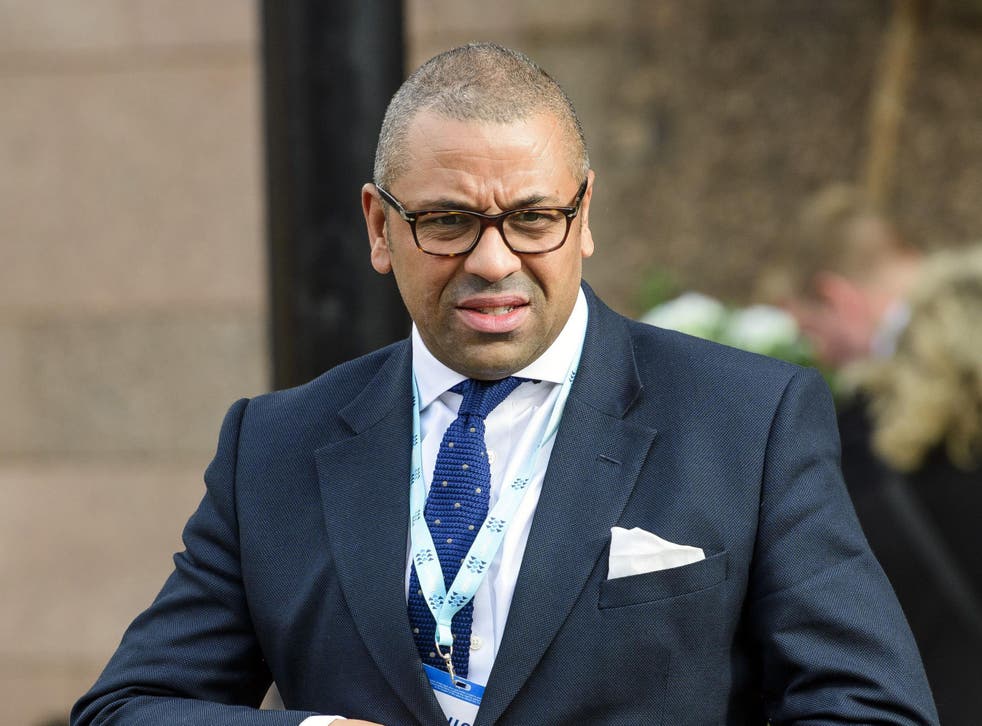 While all eyes were on the prime minister's crumbling leadership yesterday, her party's deputy chairman was granted the floor in the Commons to make the case for diverting the country's aid budget away from helping the world's poorest people.
James Cleverly, who has been deputy chair since January, introduced a ten minute rule motion to debate his proposed new bill that would establish a new International Trade and Development Agency. Its aim would be to "coordinate the development and delivery of policy between the Department for International Trade (DfIT) and the Department for International Development (DfID)".
This was one in a long line of desperate attempts to use the ring-fenced aid budget to secure the Tories' post-Brexit trade deals – a vision most clearly put forward by the prime minister earlier this year when she went on a three-nation tour of Africa accompanied by 29 UK industry business figures and gave a series of speeches insisting that aid must be "unashamedly" used in the UK's national interest.
In a similar vein to tied aid – wherein the UK gave aid for explicitly self-serving reasons – this was yet another dangerous step towards the bad old days.
Tied aid has been illegal since the 1994 Pergau dam scandal revealed aid was being used to secure major arms deals. Ever since the scandal, UK aid has been "un-tied" from national commercial interests, and rightly so, as it distracts from the core purpose of aid spending: the alleviation of poverty overseas. This principle was enshrined in the 2002 International Development Act.
Yet in yesterday's debate, Cleverly framed this measure as a problem by stating that the "[DfID] will always feel pressure to focus on counties with the most poverty and at times of greatest hardship", proving the lack of commitment some Tories have to the core purpose of the DfID.
Under the Conservatives watch we've witnessed the callous misuse of our country's aid budget from using aid money to promote fracking in China, to endorsing privatisation overseas. Time and again Labour have had to call out the government over its diversion of the aid budget to save its own failing trade policy; is it any wonder public support for overseas aid is at an all time low when the government itself clearly has so little respect for it?
Cleverly's proposal, which was thankfully defeated by an overwhelming majority, is just the latest in a string of attempts to undermine the DfID. The latest data from the department shows that the government is actively carving out more of the aid budget for other purposes. The percentage of aid now spent by other government departments reached a whopping 28 per cent in 2017, up from 11.4 per cent in 2013.
It's been 21 years since Labour established an independent DfID. I am proud to have recently stepped up to the role of shadow secretary of state for this vital government department to take forward Labour's vision to tackle both poverty and inequality the world over. In doing so, I am committed to thwart any attempts to undermine its core purpose.
At a time when global inequality is increasingly rife and billions of people continue to live in poverty, it is more important than ever that the work of DfID is front and centre of this supposedly "global nation".
But the Tories are delusional if they think the best way to address global poverty is to subsume the interests of DfID with those of the DfIT. Under Liam Fox, the trade department has seen a spike in sales of arms to repressive regimes, most notably Saudi Arabia, which has bombed Yemen to the point of it facing its worst famine in modern history.
Support free-thinking journalism and attend Independent events
Trade is at the heart of how we shape our economic relationships with the rest of the world. Of course, that means it has the potential to bring economic empowerment to the world's poorest countries, as well as to the most vulnerable groups in society. For example, in countries where women's socioeconomic positions are particularly precarious, trade can offer important routes to social and economic empowerment.
But it can also do the opposite. Locking countries in the Global South into liberalisation policies championed under this government's trade agenda, while doing nothing to address a rigged global economic system that is set up to benefit a tiny elite, is wrong. It is not the route out of poverty and it fails to acknowledge the root causes of poverty and inequality.
Poverty is political. Years of unfair trade-deals, damaging structural adjustment policies, tax dodging and the rapacious extraction of natural resources from the world's poorest countries have resulted in a very man-made crisis.
If Cleverly is genuine when he says he wants to "make poverty history" then he'll know that what we really need to do is to focus on fixing the very system that creates it in the first place.
Dan Carden is MP for Liverpool Walton and acting shadow secretary for international development
Join our new commenting forum
Join thought-provoking conversations, follow other Independent readers and see their replies