Premier League bailouts are a deflection for government incompetence
Football is expected to pay for itself but is, like any other industry, working on the basis of supply and demand. The EFL needs support like hospitality, so let's allow a small number of fans back into the stands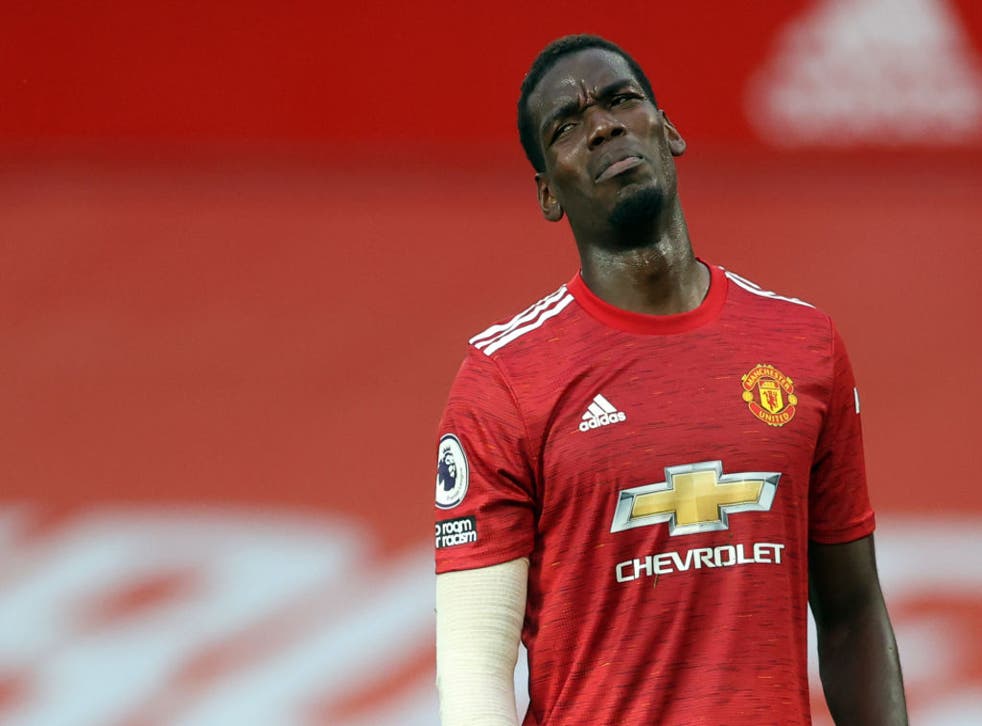 There is lazy rhetoric when it comes to football: football = money = greed. I'm not saying there isn't a huge amount of money in football or that there is no greed, there probably is, but it's just not that straightforward. 
There's massive variation between the finances of Premier League clubs. They are not all owned by Russian oligarchs or the royal family of Abu Dhabi. So how would the recent proposal by the government that Premier League clubs should bail out their struggling lower league counterparts work? Would we ask Manchester City to fund the entire English Football League? 
Friday's announcement that the Premier League would screen matches on a pay-per-view basis, with profits going directly to the clubs, is perhaps an indication that these clubs too are feeling the pinch from the lack of ticket returns, with fans still shut out of games.
It is fair to say that lucrative TV rights packages put Premier League clubs in a better position than many to weather the financial storm of coronavirus, but look at the shocking underselling of EFL TV rights at £595m for five years compared to the £4.55bn from Sky and BT for two years for the Premier League. The Championship was, by the way, the third most attended league in Europe when that deal was struck in 2018. In the Tory paradise of neo-liberalism, isn't the point that those who fail to do good deals will find themselves at the mercy of market forces?
When it comes to the Premier League, I'm certainly not saying that it isn't preposterous to pay someone £250,000 a week to kick a ball, while nurses live off food banks. But isn't that how capitalism works under a government that allows the rich to thrive, perhaps at the expense of others?
I'm not saying I want to see lower league clubs buckle under financial pressures. My own team, Charlton Athletic, reportedly found themselves close to financial freefall earlier this year in a much-publicised ownership battle. Lest we forget, Premier League clubs also benefit enormously from the talent found in those lower league clubs. What if, in this brave new socialist world the Conservative government seems to be advocating, lower league clubs were more adequately compensated for the relentless poaching of that talent?
While we're on the subject, what if the government implemented statutory ownership rules to protect smaller clubs from being preyed on by unscrupulous businessmen? It's a sorry situation we've seen more and more in recent years where new owners have been able to swoop in and take advantage of impending financial ruin, and it's one we could see increasingly unless action is taken. But as a shorter-term solution, maybe let a small number of fans back into matches? After all, any number of cheap beer and burger enthusiasts have been allowed back into Wetherspoons.
But let's be realistic, the Conservative government isn't heralding a new era of socialism. No other sector has been asked to bail out smaller businesses – Wetherspoons founder Tim Martin will not be footing the bill for the hundreds of small, independent pubs which will surely fall foul of Covid losses.
The Conservative government won't even apply the same rules to human beings – it will not implement a fair, progressive taxation system to help those struggling. Nor is it known for its generous pay rises for the NHS workers we were so encouraged to bang our pots and pans for during the summer. Where is the help we were promised the banks would provide? We are constantly reminded that we actually bailed them out back in 2008.
This is not the first time the government has singled out the Premier League during this pandemic. "Given the sacrifices many people are making, the first thing Premier League footballers can do is make a contribution," Matt Hancock said in April.
Of course many joined him in jumping on the sentiment, they too apparently unaware of the function of a taxation system, or indeed the fact that football, like any industry, works on the basis of supply and demand. It's not wrong to be offended by someone earning £250,000 a week for kicking a ball while nurses live on food banks, but cancel your Sky subscription and hang up your replica shirt if you find it so morally repugnant.
The fact of the matter is that despite its popularity, football is one of very few industries in this country where extreme wealth is almost universally found to be morally repugnant. There is probably a deeper question there about why we find the wealth of these particular young men more offensive than, say, successful business consultants, but I don't have the word count to pull at that thread.
I'm not even advocating that Premier League teams shouldn't step in here, but the Tory government's suggestion that this particular industry bail out smaller teams is far from accidental; rather it is populist nonsense designed to deflect our attention from its own catastrophic failures.
Register for free to continue reading
Registration is a free and easy way to support our truly independent journalism
By registering, you will also enjoy limited access to Premium articles, exclusive newsletters, commenting, and virtual events with our leading journalists
Already have an account? sign in
Register for free to continue reading
Registration is a free and easy way to support our truly independent journalism
By registering, you will also enjoy limited access to Premium articles, exclusive newsletters, commenting, and virtual events with our leading journalists
Already have an account? sign in
Join our new commenting forum
Join thought-provoking conversations, follow other Independent readers and see their replies