Premier League footballers should no longer be billboards for gambling firms
We should take a leaf out of the book of legislators in countries like Italy and Spain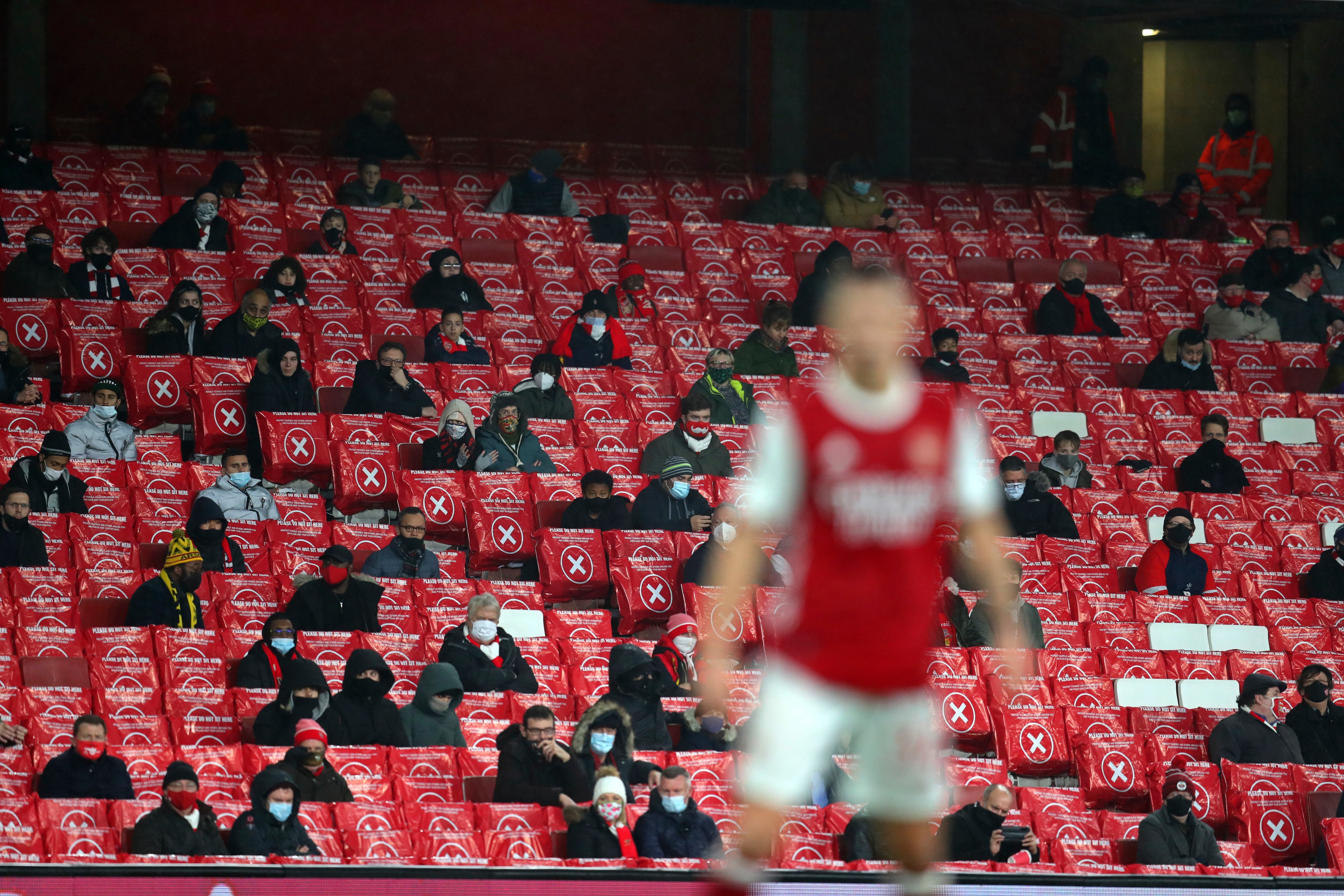 Football over Boxing Day and the Christmas period has long been a British tradition, going all the way back to the Victorian era – with its roots in the working classes devoting religious and bank holidays to public events.
Among our European neighbours, Christmas matches mark Britain's leagues out as an exception. If fans of the German Bundesliga, Spain's La Liga or the Italian Serie A want to watch football on Boxing Day, they tune into the English Premier League. With additional fixtures following every day until 30 December.
Something else marks our league out, which is far less sacred than the popular custom of festive fixtures. And that is the prevalence of gambling sponsorship. This season, half of Premier League clubs have a gambling logo on their shirt, including two as sleeve sponsors. This is in sharp contrast to Italy, where in 2018 – as part of sweeping economic reforms – the government banned advertising for any product or service related to gambling, including the prohibition of any sponsorship.
Luigi Di Maio, deputy prime minister at the time, said: "We could no longer allow citizens to be encouraged to gamble, a vice that increasingly degenerates into a real disease: in Italy there are a million people at risk, including many children." 
More recently, the Spanish government has echoed this language, linking gambling to health harms. Spain's consumer affairs minister, Alberto Garzon, said: "The regulation has to be similar to tobacco. We are not regulating the textile sector here, but a sector that has an impact on public health."
As a result, gambling advertising in Spain is only permitted on television, radio and YouTube between the hours of 1am and 5am. Bonuses are restricted to a €100 (£92) cap, and from next season, gambling firms cannot sponsor sports organisations. In November, Garzon gave La Liga clubs until August 2021 to terminate sponsorship agreements with gambling firms, on the understanding this would provide more than enough time to "guarantee the economic viability of all those affected".
Yet in Britain, while there's awareness of the scale of the problem, for too long those in power have ducked taking action. Yet,  research by Ipsos MORI earlier this year found that "regular exposure to gambling promotions can change perceptions and associations of gambling over time and impact the likelihood they will gambling in the future". Worse still, Gambling Commission research has found 450,000 children aged 11 to 16 gamble, and 55,000 are already addicted.
Even the gambling industry appears to acknowledge the harm to children of exposure to its advertising. Such was the rationale for the voluntary "whistle to whistle" ban on advertising from five minutes before to five minutes after a live match that's broadcast before the watershed. But when shirt sponsorship, pitch perimeter advertising and digital advertising are still permitted, there is still an obvious problem.
The knock-on effect was highlighted by a recent study from Goldsmiths, University of London, which found a gambling logo on every other page of the Match of the Day football magazine aimed at children.
Thankfully the government has committed to looking again at gambling advertising, promotion and sponsorship in its recently commenced Gambling Act Review. It should end it.
I believe – as well as the impact on public health and on children growing up watching the Premier League – the issue is too often impacting our love of the game by trying to turn matches into a series of constant betting opportunities.
Boxing Day fixtures and gambling sponsorship are two things setting the Premier League apart from parts of the rest of Europe, but hopefully this is the last time we settle down to watch football during the Christmas period and see players doubling up as human billboards for gambling brands.
Matt Zarb-Cousin is director of Clean Up Gambling, which coordinates the Coalition Against Gambling Ads
Join our commenting forum
Join thought-provoking conversations, follow other Independent readers and see their replies