More must be done to ease the burden on the Premier League's travelling fans
Writing exclusively in The Independent, the Shadow Secretary of State for Culture, Media and Sport calls for action against overpriced and inflexible travel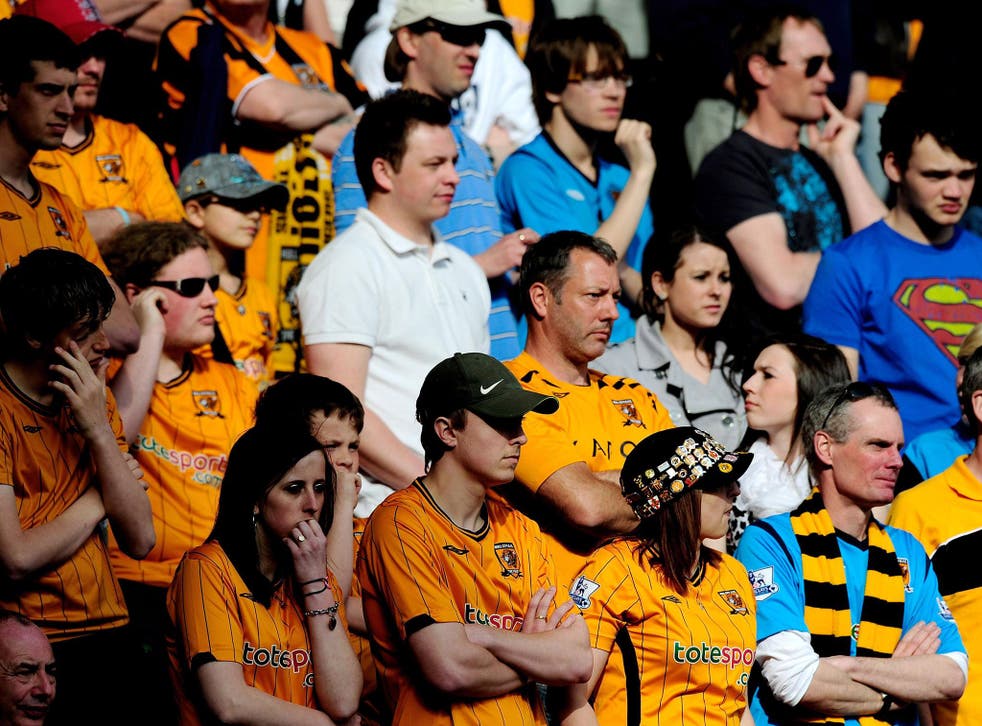 For the first time since the creation of the Premier League 25 years ago, the opening game will be played live on a Friday night. Some fans have lamented the slow death of the 3pm kick-off time – but televised matches are here to stay and have arguably spread the game to a wide, diverse and global fan base and the clubs have benefitted financially.
Nearly half of the Premier League's games are now available to watch live through Sky and BT under the current broadcast deal and there's already talk of this number increasing when the rights are sold again. But whilst there are clear commercial benefits to Premier League clubs, there are knock on effects to travelling fans when games are moved to suit TV schedules.
If you'd bought advance train tickets for the opening game, Arsenal vs Leicester, when the fixtures were announced in June you could get two single tickets from Leicester to London for £50. Unfortunately, if you'd bought tickets early to save money the change in the fixture would then have meant you'd have had to pay a £10 fee to change your ticket and any difference in price for the same ticket on the alternative day. The price is now £81 for two advance singles – so you're £41 down before you even get your overpriced beer from the train shop.
Train travel is already far too expensive in this country and travelling to Football matches should not break the bank. That's why I want the Premier League and train companies to do something about it. The Premier League is a global success, but matches are nothing without fans – without them they would be totally devoid of atmosphere and character and the game would be poorer for it. When matches are switched for television purpose it's the travelling fans that pay the price. I want train companies to offer more flexible advance train tickets that can be transferred should a game be moved for television - a 'Fan Fare' ticket without fees or mark ups.
Most people know that in order to get the best prices you have to book in advance when tickets are released, often three months in advance of your travel date. Games are switched for television at shorter notice than this – a minimum of 6 weeks is often stated – but when fixture congestion starts in earnest with European and Cup games, it can happen at much shorter notice. There are some flexible train tickets available, but they come at a prohibitive cost: £157 for an anytime return for the opening match is just one example - a farcical sum.
Travelling supporters are often treated poorly in other ways, too. If you're a Newcastle fan, travelling to Swansea for the now re-arranged game on Sunday 10 September, two advance singles would have cost you £238. It's £340 now, and you can't even get a train back to Newcastle after the match ends! Manchester City fans travelling to Brighton this weekend will not be able to get a train home to Manchester due to the 5.30 kick-off time – and these aren't isolated incidents. Analysis by Chelsea and Tottenham supporters' trusts estimate that out of 168 re-arranged games last season, in 39 matches supporters could not get a scheduled train home, or would have to leave at break neck pace to get the last one.
It's a ridiculous situation that fixtures cannot be scheduled to minimise the impact for those travelling the longest distances. There needs to be greater dialogue and understanding between the Premier League, the police and rail operating companies in order to minimise disruption to people's lives. This year the notorious winter schedule of matches is more rammed than ever – and loyal fans travelling hundreds of miles each week will be at the whim of broadcasters. They cannot be treated as collateral damage.
Whilst there have already been some welcome developments such as the capping of away tickets at £30, we shouldn't stop there. Last season Virgin Media and the Football Supporters Federation went further to make 'Twenty's Plenty' a reality. It showed that where there is a will, we can ease the burdens on travelling fans. Flexible ticketing can be another step in showing that fans concerns are front a centre of modern football – and not an afterthought of governing bodies and broadcasters.
Join our new commenting forum
Join thought-provoking conversations, follow other Independent readers and see their replies