It was another fact-free round of PMQs from Boris Johnson – more lies next week, folks
Johnson's response to Keir Starmer's enquiries about the Vaccines Task Force was no more than a deranged conspiracy theory – not that it matters, obviously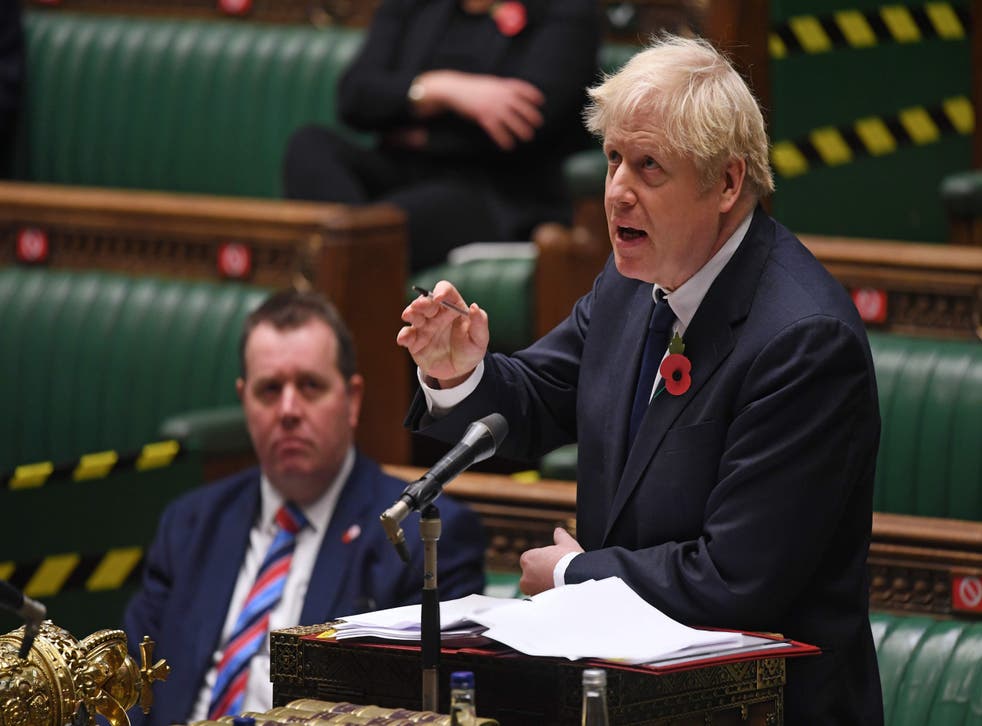 In the end, all pathological liars tend to reach the same destination, which is the inability to distinguish between what is actually true and what has the potential to be true.
At the conclusion of Ian McEwan's novel Atonement, Briony comes to realise that she had been a silly little girl, "unable to tell the difference between the truth and the stories in her head".
See also, Donald Trump, who in the last four years could not come to the UK without telling the same old story, about how he turned up at his Turnberry golf course the day before Brexit, he predicted it would happen, he "took a lot of heat for it", and he turned out to be right. That he actually came to Turnberry the day after the referendum, and made no predictions at all because the vote had already taken place, is just details. It seems unlikely he even knows he is lying. It could, in theory, have happened as he says it, and so the distinction just doesn't exist.
At this point we turn, somewhat predictably, to Boris Johnson, and his latest prevarications at prime minister's questions. Unsurprisingly, Keir Starmer was quite keen to know why a £670,000 contract had been signed for four PR people for the Vaccines Task Force, led by Kate Bingham, wife of Tory MP Jesse Norman.
It's an especially awkward tale, as the only PR the Vaccines Task Force has had since it was set up has been a series of appalling stories. One involves Ms Bingham allegedly disclosing privileged information to US venture capitalists, regarding which vaccines the UK government is intending to buy and when. The other is the one about the £670,000 contract for four PR people, a story which, for understandable reasons, the PR people in question are not really able to provide PR for.
It's less of a story, in some ways, more of a riddle. Just as celery is falsely claimed to be negatively calorific, that it takes more energy to digest than it actually provides, at some point a PR person becomes so good, they go bad. So supremely talented are they that the vast expense required to hire them is itself more newsworthy than any of the actual PR they might provide. Their greatness is their own weakness. This, presumably, is why Aristotle stuck to philosophy instead of running the comms team for Alexander the Great.
Still, Boris Johnson did have an answer. This vast amount of money was because the Vaccines Task Force had been such a success it would soon be having to convince the public that they should all take the vaccine. This money, Johnson said, was to "fight the anti-vaxxers".
There is no evidence whatsoever that this is true. It is, in fact, no more than Johnson's own deranged conspiracy theory. Entirely fact free, but could, theoretically, be true, and so a few people out there might believe it, which would be fine for now.
Just as, not that long ago, Mr Johnson arbitrarily made up the supposed fact that Nazanin Zaghari-Ratcliffe had been in Iran "training journalists". Complete rubbish, just made up. But plausible, potentially, theoretically true, so it would do for now.
After PMQs had finished, the prime minister's official spokesperson, James Slack, was asked several times for any evidence that this claim was true. He was unable to provide any. Not that it matters. That session's over and done with now. There'll be more lies next week.
Join our new commenting forum
Join thought-provoking conversations, follow other Independent readers and see their replies