Prince Harry said no one in the royal family wants to be king or queen – let's set him free from his gilded cage
What is the point of the monarchy if no member of the royal family wishes to take up a duty they didn't ask for and can't extricate themselves from?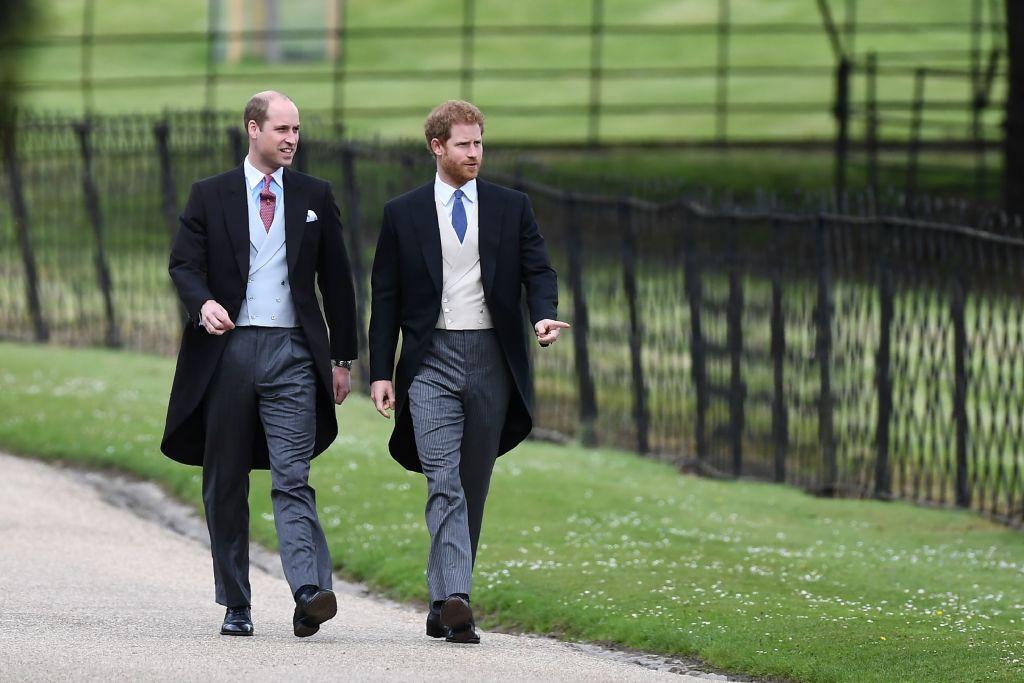 There's nothing like a good old royal rumpus to lighten the mood in the midst of grim times. Prince Harry has provided us with a humdinger. You could even say that he's discharging his duty with aplomb in stirring it up. Duty is, after all, what the Windsor family is supposed to be all about, and that duty is what the latest fuss is all about.
In case you've missed the fuss (honestly, where have you been?), the Prince gave an interview to Newsweek in which he said this: "Is there any one of the Royal Family who wants to be king or queen? I don't think so."
Fear not, though. This isn't him saying "Vive la Republic!" He'll do his duty if it comes to that, although the chances of him having to are now relatively slim. The arrival of Prince George three years ago means we're now at the stage where Prince Harry is, to all intents and purposes, not in the direct line to the throne.
That didn't stop the tabloid headlines; pages and pages of analysis (including mine) and a tea cup in the middle of a storm that some sweltering Britons have been wishing would hit the country ever since the current heatwave took hold.
Now, the Prince will doubtless generate a lot of sympathy with the pain he exposed over having to "walk a long way behind" his mother's coffin "surrounded by thousands of people watching me while millions more did on television" shortly after her untimely death. It was a cruel and unnecessary thing to put a child through. It created an ugly spectacle out of a tragedy, one that speaks badly of all those who participated in it.
However, that won't stop commentators from sharpening their knives at the same time. The BBC, for example, made note of the implication that the Queen's heirs would take on a position of "enormous privilege" because they had to – not because they wanted to. With the emphasis on "enormous privilege".
The Queen and her Prime Ministers
Show all 15
Being king, or queen, confers that. But it also means living in a gilded cage that has become more of a gilded bubble in the age of the mass media.
It is true that this is a country in which millions of people struggle to find enough to eat, or who are consigned to live in buildings surrounded by combustible cladding that could kill them if someone drops a match in the wrong place. Compared to struggles like that, having to accept a role that was decided for you at birth, for which you are compensated with wealth and privilege beyond the dreams of avarice, could seem like the ultimate first world problem to a good many people.
Prince Harry wants us to see him as an ordinary chap, who does his own shopping – but he is not. It is true that he was exposed to the darker side of life in Britain while growing up, but he will never know the feeling of wondering whether he has enough money to pay for that shopping at the till.
That said, a gilded cage is still a cage, and escape is next to impossible. Neither Prince Harry, and especially not his brother, will be able to swerve what comes with it. They don't have the same options that other wealthy celebrities have, and that they sometimes use.
Prince George gets grumpy during Trooping the Colour
Watched Mrs Doubtfire or Matilda with your kids? You won't see Mara Wilson starring in any grown-up films. Nowadays, she's much happier as a writer and advocate for the LGBT community, where she's no longer fodder for tabloids and celebrity gossip sites.
Duty has probably been rammed into them ever since they got out of whatever nappies carry the royal seal, despite their mother's efforts to normalise their lives. If an education at Eton, first class travel wherever they go and the ever present members of the Royal Protection Squad shadowing their every move could ever be considered normal.
Harry is clearly not immune. He doesn't want the job, but still talks of how the younger royals are "modernising the monarchy" while at the same time stressing that "we don't want to dilute the magic".
There it is. The "magic of the monarchy". It still casts a strange spell over large parts of the country, that gushes while it gazes into the microscope like an entomologist with a new species of insect, but is only too keen to pull its legs off like a sadistic child when things go wrong. Like when one of the royals speaks out of turn. Or when tragedy strikes. Or even when the Queen wears a dress and hat combination that makes her look like a walking EU flag.
It is high time we cast aside the fairy story and grew up. It would be much better for royals like Prince Harry, but it would also be much better for us if we let them enter the modern world, and live whatever lives of their choosing.
If the job is now so awful that no one wants it, despite the privilege that the BBC notes comes with it, then, really, what is the point of making someone do it?
We need to find a better way.
Join our commenting forum
Join thought-provoking conversations, follow other Independent readers and see their replies