Is the world ready for Harry's awkward family reunion at Prince Philip's funeral?
As Britain mourns the death of one 99-year-old man during a pandemic that has killed nearly 3 million, our controversial redhead will have to make nice with a less-than-happy family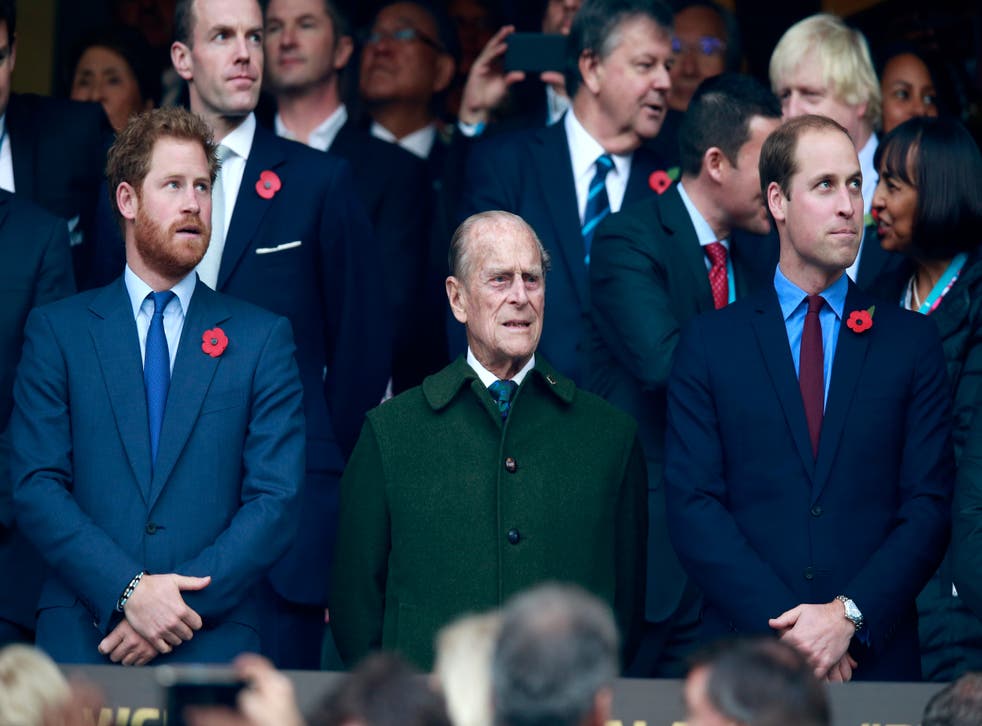 Guess who's back? It's Harry! (Though not in uniform.) The royal-in-exile has returned to Britain for Prince Philip's funeral in what is sure to be the most awkward reunion since Heidi Cruz met the neighbor who leaked her group text to The New York Times.
It will have escaped few readers that the world's most controversial redhead is meeting his family for the first time since his and Meghan Markle's explosive interview with Oprah Winfrey in March. And yes, once he lands back on British soil, one assumes he'll be able to benefit from that free security he and Meg complained had been taken away once they upped sticks to the West Coast of the US of A. Small mercies.
Another complaint the two aired about their treatment at the hands of the royal family was that baby Archie wasn't offered a title. Luckily, Kate Middleton has reportedly offered to solve this by suggesting the thoroughly modern title "Yankee Doodle" for the toddler. Kate asserts that with this title, His Royal Highness Yankee Doodle Archie could take the UK-US special relationship to new heights. Especially in times of a tanking economy and an ill-judged Brexit, that sort of lateral thinking could go a long way. Boris Johnson is expected to encourage it.
I'm sure Kate is keen to patch things up with Harry and Meghan, despite the latter telling Oprah that Kate made her cry just days before her wedding. Perhaps she can even leverage Harry and Meghan's new Netflix partnership to pitch an original series of her own: "The Real Housewives of Buckingham Palace", starring the Queen, Camilla, Princess Anne, Fergie and Kate herself. Like other "Real Housewives" series, the cameras will follow the stars as they sun themselves on exclusive beaches, take endless vacations, renovate their gaudy houses, fight with their spouses about their extramarital affairs, and rack up wild purchases of designer bags and shoes. There's just one added bonus for the Buckingham Palace edition: It's all done at the taxpayer's expense! In recognition of that, perhaps Netflix can offer the public the ability to vote: Gucci or Dior for the kaftan? Farrow and Ball "Duck Egg" or Aldi's Own "Paper White" for the eighteenth bedroom? What fun to put some semblance of control back in the hands of the common man!
By far the biggest point of contention at this reunion, however, will be Harry's suggestions of racism — namely that some royals expressed concern about the skin color of his children. Usually, when House of Windsor acts on its racist impulses, it's called "colonialism" (although of course, the British occupation of Ireland can be upheld by members of the royals as evidence that colonialism wasn't always racist, even if it was always exploitative. We have to give them something.) This straight-up accusation of racism is therefore more of a talking point.
Harry does have a point, though: Buckingham Palace is an institution so white that his red hair effectively qualified him as a person of color until Meghan Markle came along. Some have claimed that the royals are better when it comes to Asian representation, based on the number of diamonds in the Crown Jewels that come from India, but others feel that really shouldn't count.
In public, Prince William has responded to Harry's interview by insisting that the Windsors are "very much not a racist family". Ever the institutionalist, it's clear he hasn't taken kindly to his little brother dragging his family's reputation through the mud on American primetime television. This is hardly the Palace's first PR misstep — Prince Andrew, step right up — but it is one that seems to be sticking in the collective memory.
Perhaps, though, there are opportunities for Andrew in the States, as there have been for his nephew. Harry tutors his son Archie, while Andrew could throw his lot in tutoring Congressman Matt Gaetz in "people management and movement". It's the land of opportunity, after all.
As the royals gather to say their final goodbyes to Prince Philip, I imagine they'll recall some of his more famous remarks. NRA-loving Americans in particular will be pleased to recall that Philip said, in the wake of a school shooting, "A gun is no more dangerous than a cricket bat in the hands of a mad man" — or at least they would be, if they were curious enough to figure out what a cricket bat is.
Of course, the funeral of Prince Phillip is undoubtedly a sad occasion — and not just because he's by far the most interesting character onThe Crown. Less sad for Piers Morgan and Tucker Carlson, who will use the occasion to attract attention to themselves as part of their sustained effort to promote white male grievance as an Olympic sport in time for Paris 2024 (women shouldn't worry: Megyn Kelly is working hard to ensure that female white grievance also gets a look in.) Godspeed to them all.
Some might say it's tasteless to cajole the entire country into mourning the death of one 99-year-old white guy despite 127,000 Britons alone dying of Covid in the past year. But the funeral does provide an opportunity to reflect on the remarkable life Prince Philip led and his lasting impact on Britain. His was a life of service and his legacy will live on — not least through the Duke of Edinburgh award. During these turbulent times, Prince Philip will remain an inspiration to young people all over the world (especially the youth of Greece and Denmark): you too can migrate to Britain without a visa and enjoy a life of riches. All you need to do is marry your cousin who is destined to be queen.
Join our new commenting forum
Join thought-provoking conversations, follow other Independent readers and see their replies