Prince was strangely dangerous, artistically original - and outrageously erotic
His colour was purple, his name was mythical and he carried his diminutive frame with incredible grandeur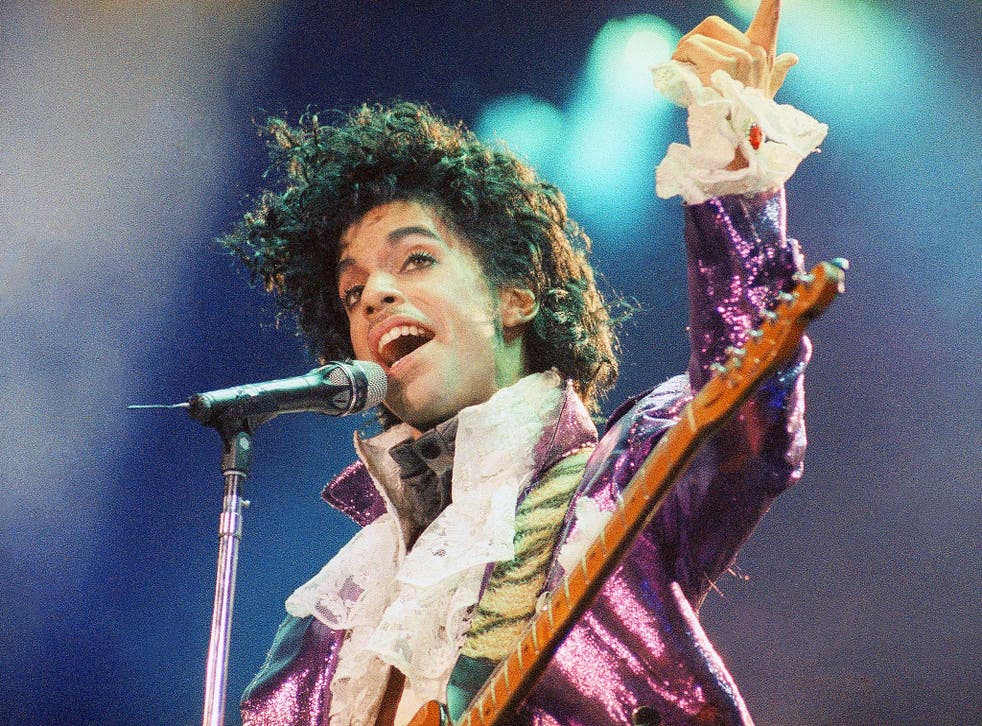 Oh, Prince. Or as we were once instructed to call you, Symbol. Wild, purple clad, high-heeled strutter of quite mesmerising stuff, you were both radically out there but also strangely comforting, with your anthems about the millennium and your patronage of - was it really - Sheena Easton?
I happened to be at high school in America in the mid 1980s when Prince and his pomp was simply never off the airwaves, from Little Red Corvette to Purple Rain and the magisterial 1999, which at that point seemed lightyears away, a futuristic Neverland at which we were all going to party.
Compared to the New Romantics and disco king Michael Jackson, Prince - who borrowed from both - was just so much more than either, strangely dangerous, artistically original and outrageously erotic, for a mainstream pop star.
Prince - A Life in Pictures

Show all 10
I remember seeing him at Wembley Arena where he simply performed atop a giant bed. That was the set. Forget Geri Halliwell prancing around from a pair of open legs. Prince was the real thing and sex was the message. Infused in a purple mist.
His colour was purple, his name was mythical and he carried his diminutive frame with incredible grandeur. "Prince! Oo's your favourite Spice Girl?" I once yelled over the press cordon to him backstage at the Brit Awards one year (I know, the glamour). He looked at me over his high collar with total disdain. No chummy joking with Prince from the press. Even if he did favour Ginger, the world was never told. Did he ever bother the bipolar celebrity circuit of scandal and sponsorship? If he did, I can't remember it. He was too serious for such distractions, he was an artist, and his music was serious too, perfect dance compositions dressed to the nines with that strangely oozing, suggestive voice all over them. He didn't care that people didn't know what to call him. He encouraged artists, and lovers, and dancers. He was out there on his own, as singular and royal as his name. Pop is a lesser place today.
Register for free to continue reading
Registration is a free and easy way to support our truly independent journalism
By registering, you will also enjoy limited access to Premium articles, exclusive newsletters, commenting, and virtual events with our leading journalists
Already have an account? sign in
Join our new commenting forum
Join thought-provoking conversations, follow other Independent readers and see their replies