Is it any surprise that UK productivity is low when we're a nation of workaholics?
Burning the candle at both ends is not just bad for employees' health – it's bad for their employer's wealth too, not to mention the nation's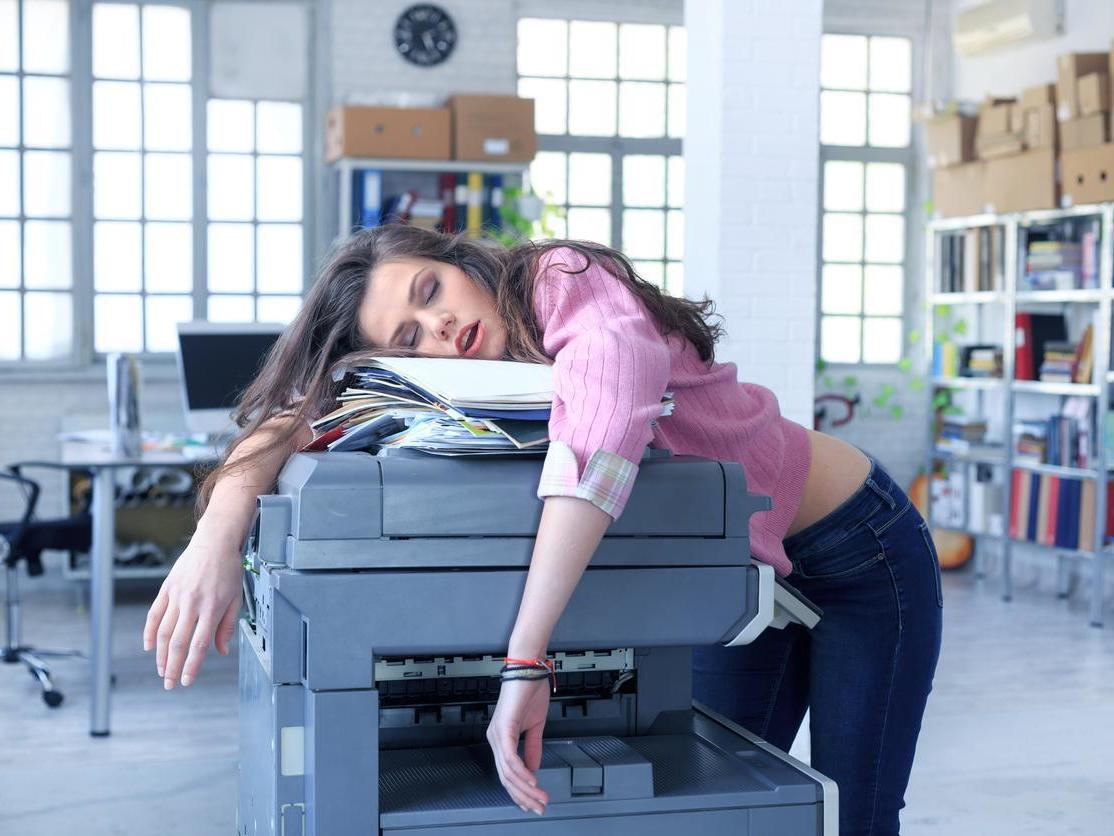 The "famous morning routine" of a London recruitment consultant, currently being ridiculed on social media, is exhausting just looking at it.
"Get up at 4am, down gym, lemon water, kale smoothie, read book, write in journal and place a contractor all before 8.30am."
"If you don't get up before 4am what are you even doing?" opined the narcissistic hyperbole merchant who took to LinkedIn to tell the world about it.
Sleeping, now you mention it, at least when my kids will allow it.
I thought there may have been a little satire, even trolling at work, in the post, but kale-man's LinkedIn profile appears to be legit.
In which case, it's worth considering what he was doing with that post, and I'm thinking in particular about the last bit.
Having bragged about his virtuous purging, the author made sure to note that he'd "placed a contractor". In other words, he'd started work in the small hours.
Get your skates on, was the message, because otherwise kale-man is already climbing the greasy pole and he's going to leave all you slug-a-beds behind.
Start early, finish late, or you might as well walk. That, in a nutshell, sums up the working culture of much of Britain.
Thing is, all this burning of early morning and late night oil (I'm assuming an alpha male like kale-man wouldn't shrink from the latter) doesn't seem to be doing much for the British economy.
You may have noticed we had the Budget this week, and you may have noticed that it contained yet more gloomy facts about and forecasts for Britain's dismal productivity.
According to Eurostat, Britain's productivity, at 101.1 in 2016, is actually slightly better per hour than the EU average of 100. That average, however, includes the results of places like Bulgaria and Greece. By comparison, Germany scores 105.5 and France 114.5.
Budget 2017: 'Britain is the world's sixth largest economy'
Their numbers are improving. Ours are not.
Now rates of employment have an impact on them. Britain's productivity was improving handily up until the financial crisis of 2008, after which it flatlined. Part of the reason for that is that employers hung on to staff through the downturn. Rather than firing them, they just paid them less.
It's interesting to note, however, that while British workers produce less than many of their continental counterparts, they continue to work longer hours.
The average EU worker put in 41.4 hours a week in 2016 (Eurostat again) but the average Briton toiled for 42.8. The more productive Germans and French worked 41.3 and 40.5 hours respectively.
Could part of the reason for the inefficiency of Britain's workers be that they're knackered from spending so long at work? Some 67.5 hours per year more than their German counterparts and 103.5 hours more than the French?
According to our own ONS, the number of long hours workers has been rising (3m to 3.3m). But long hours aren't necessarily productive hours.
I doubt even kale-man is furiously placing contractors every minute of every working day. I imagine he partakes in the odd kale smoothie during the course of it. He might log on to the Cruciferous Vegetable Times to look for today's hot recipes, and then to turn to Ocado to buy the ingredients.
I'm not sure what it'd take to get him to admit that. Perhaps the prospect of a relationship?
Sweden, of course, once tried the radical experiment of moving to a six-hour working day to see if those hours would prove more productive.
The idea was, of course, pooh-poohed by the right. But it's notable that while it was ultimately abandoned as too expensive even for a nation that pays more attention to issues of work-life balance than we ever have, the care home nurses involved logged fewer sick days and reported better perceived health. They also notably boosted their productivity by organising 85 per cent more activities for their patients.
TUC policy officer Paul Sellars, who helped me out with some of the above stats, says one of his favourite stories on the subject of long hours, low productivity, comes from the First World War.
It concerns a munitions factory that was working 78 hour per week. The Government of the day was desperately in need of greater production from it. So its weekly working time was cut by 10 hours. This led to an increase in output per hour, and in overall output.
See? Burning that oil is not just bad for the employees' health. It's bad for their employer's wealth too. Not to mention the nation's.
And yet British bosses still struggle with the concept and would rather see people stuck at their desks doing not very much than have them go home to rest and recharge their batteries for a more productive day.
Another reason for Britain's bad productivity is bad management. And it starts right at the very top, with the sorry crew that currently occupies the boardroom of Great Britain plc.
If you say you're impressed with that lot, I might venture to suggest that you've been drinking something rather stronger than a kale smoothie.
Join our commenting forum
Join thought-provoking conversations, follow other Independent readers and see their replies