Professor Lloyd Webber strikes right note on music education
In primary schools today it cannot be guaranteed that there will be a member of staff who can play the piano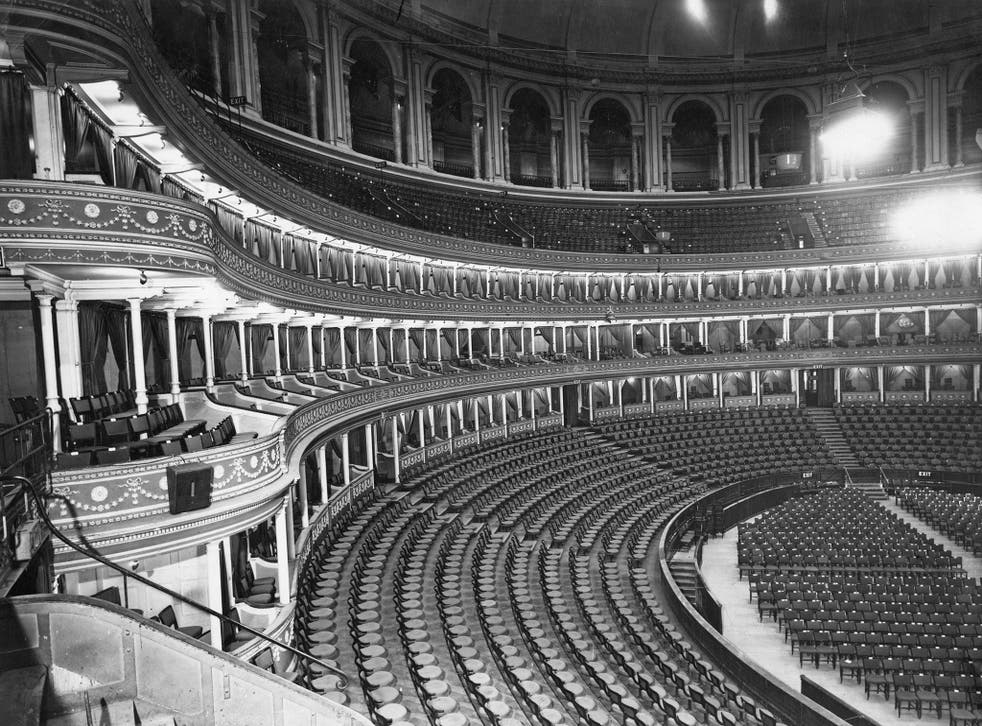 A new concert hall for London costing half a billion pounds? You can see why Julian Lloyd Webber, the cellist and principal of the Birmingham Conservatoire is indignant. In our interview with him about the "crisis" in music education in this country and says that a new concert hall on the site of the Museum of London is the wrong priority.
He is right, although The Independent on Sunday is not opposed in principle to a concert hall for acoustic perfectionists in our well-served capital if City companies want to come up with the money. We simply doubt that it would be the best use of public resources. Indeed, glad as we are that George Osborne, the Chancellor, and Boris Johnson, the Mayor of London, are enthusiastic about classical music, we fear that their involvement suggests that this is a vanity project.
Professor Lloyd Webber is certainly right about priorities. If City firms want to promote the love of music, there must be ways in which they can work with schools, and if politicians want to bask in shouts of "encore!" they should look to the state of music education in Britain today.
There can be no doubt that music in too many schools is poorly integrated into the curriculum. Too often, pupils are taken out of mainstream classes for instrument lessons, and have to make up work later. But the problem of music education is more fundamental. Peripatetic music services are often regarded as an easy source for savings. Too few children learn to read music – for the younger adherents of the new adult fashion for choral music, too many have to rely on ear and repetition. In primary schools today it cannot be guaranteed that there will be a member of staff who can play the piano.
The Department for Education (DfE) rather selectively claims that the numbers taking music at GCSE went up last year, but they are down 20 per cent on the peak in 2007. On the narrow question of whether the new baccalaureate core curriculum has squeezed music out of the GCSE curriculum, the DfE is right, but the question is more fundamental. It is whether music is valued in schools.
Professor Lloyd Webber argues for his specialism, which is pure classical music, but his argument has broader application. If children are enthused by pop music to take up the guitar, or electronic composition, or singing, these are all ways to learn the technical and theoretical aspects of music as well as to unlock creativity. Nor is this just a question of what happens in schools. Perhaps big City firms should support the Music Venue Trust, set up last year to protect small live venues.
The professor also makes a good point that space for music is not space taken away from excellence in other fields. "If you learn an instrument and learn about music you do better in other subjects," as he says. But there is also a different and opposite point: that academic learning, based on reading and writing, is not the only form of excellence, and that some pupils excel in other ways.
One of this newspaper's most passionate beliefs about education is that diversity and pluralism are good things: that different teaching styles, different kinds of schools, different sizes of schools should all be in a state of restless innovation – informed by good and instant information about outcomes. Teaching music ought to be one of the central elements of the mix: it is not for everyone, but it ought to be for nearly everyone, and for many who want to excel in other things it is an aid, not a distraction.
These are the questions to which those who are so keen on a new concert hall for London, with "tight in girth and tall" acoustics, could more profitably devote their energies.
Register for free to continue reading
Registration is a free and easy way to support our truly independent journalism
By registering, you will also enjoy limited access to Premium articles, exclusive newsletters, commenting, and virtual events with our leading journalists
Already have an account? sign in
Join our new commenting forum
Join thought-provoking conversations, follow other Independent readers and see their replies