Online 'psychic mediums' are gaining popularity – but are they exploiting people's grief?
Some may have good intentions, but it's undeniable that an alarming number of these sessions on social media are scams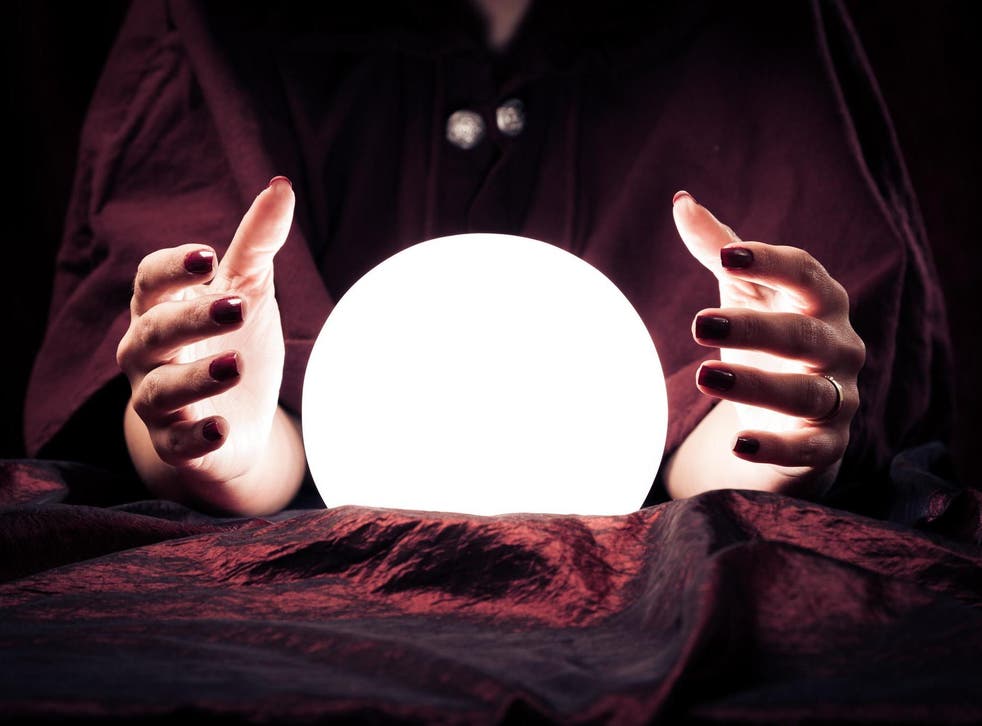 You can get lost in pretty much any topic on social media. Icons, pictures or tantalising comments can be enough to pique our interest on subjects that aren't usually on our radar. With so many forums and websites dedicated to certain niches, it's not surprising that this is where the intriguing community of mediums and spiritualists has become a dominant presence.
So-called mediums and their platforms are typically shared via public groups. Viewers are encouraged to do so by said spiritualists, who often sway them with the promise that one of them could be in with a chance of winning a live-streamed reading.
The live-stream readings, often on Facebook, usually consist of "reaching out" to a deceased loved one, or foreseeing future events.
Mediums typically ask their viewers to pick a number between zero and 100 and comment on which number they've picked. Those watching usually continuously spam the live-stream by commenting their number over and over in the hope that it is seen and picked by the medium so they can provide a live reading. When the medium "feels connected" to a number, they then start their reading.
Many live readings involve the medium asking the chosen viewer many questions, such as, "does the colour blue mean anything to you?", "Did you know someone who lived here?" and sometimes leading statements, such as: "Someone with a name beginning with 'J' keeps wanting to speak to you through me", designed to push the viewer into providing the answers for them.
But are these live-streaming mediums legitimate? Or are they simply taking advantage of vulnerable people?
Cara Anette, a full-time medium registered with the International Psychic Association and International Holistic Therapies Association, believes that many online mediums are inauthentic. As an online medium herself, she said: "I don't pick and choose a viewer, but rather go through the live-stream comment feed and choose which one I see first.
"My readings involve channelling and connecting to the person's energy and anything that comes through such as smells, images, names, sound, taste, feelings and words.
"Clients shouldn't provide too much detail into their personal life, as this can blur a reading and, for less genuine mediums, give them the power to take advantage of vulnerable people."
So what types of people watch these live-streaming videos?
UK news in pictures

Show all 50
Research from Barna suggests that women spend a significant amount of time on social media due to boredom and loneliness, or are encouraged to by the feeling of wanting a change in their lives. It comes as no surprise that, from personal observations, the majority of viewers of these live-streams are middle-aged women wanting to network within the world of online social media outside of their own list of friends.
It also indicates that individuals who have recently lost a loved one and are desperately seeking comfort in their grief are drawn to the promises of mediums who seem to offer a precious chance to contact and/or speak to someone they've lost – perhaps suddenly, without a final goodbye.
Amanda Brandom practices mediumship privately for her own enlightenment, and believes that mediums who do live readings aren't typically known in the medium community for being authentic. She said: "Mediumship isn't exactly about giving messages from those passed over. That's when the scammers come in and do live-streaming on networking sites.
"I always say to anyone who is interested in mediumship to visit their local spiritualist church and get a reading or a session done there. It's a blessed place. The mediums won't be recognised celebrities that often bring in a crowd, but they've most likely been practising for over 30 years, and can give readings for a few quid that will go towards the church."
There's no doubt that social media has become a brilliant place for individuals who otherwise might be lonely or bored to connect with a wider community with similar interests and passions, but it is sometimes far too easy to become embroiled with, and duped by, someone who is not necessarily genuine.
For instance, there have been far too many stories in the news of lonely women being scammed out of thousands of pounds by users pretending to be celebrities, or by faraway "lovers" asking for money from their homes abroad.
Support free-thinking journalism and attend Independent events
While the mediums I spoke to had good intentions, it's clear online readings are becoming a bigger problem. With the aforementioned vulnerabilities in mind, it's not surprising that emotional trauma lends itself to buying into practices like these. Offering users the chance to contact the afterlife on social media is extremely tempting, especially given the fact that it's a "talent" that many don't understand, and often don't seek to.
However, thinking twice and doing more research into the subject, rather than responding to probable scammers via a live-stream that isn't private or personal, may help to save individuals from the possible grief of both losing their cash and the heartache of realising they haven't connected with a loved one in the afterlife.
Sticking to social media to speak with those who are alive, and cherishing those moments, will be a better option, no doubt. And if the spiritually inclined still insist on wanting to speak to deceased loved ones, perhaps visiting an authentic spiritualist in person (if that's what they prefer), or even waiting until their own time comes, are safer means of providing them with more promising answers.
Register for free to continue reading
Registration is a free and easy way to support our truly independent journalism
By registering, you will also enjoy limited access to Premium articles, exclusive newsletters, commenting, and virtual events with our leading journalists
Already have an account? sign in
Join our new commenting forum
Join thought-provoking conversations, follow other Independent readers and see their replies