The Tories have no one to blame for this public sector pay backlash but themselves
The Conservatives essentially set pay in the public services according to ministerial whim for seven years, downgrading expert advice. Now they want to call the technocrats back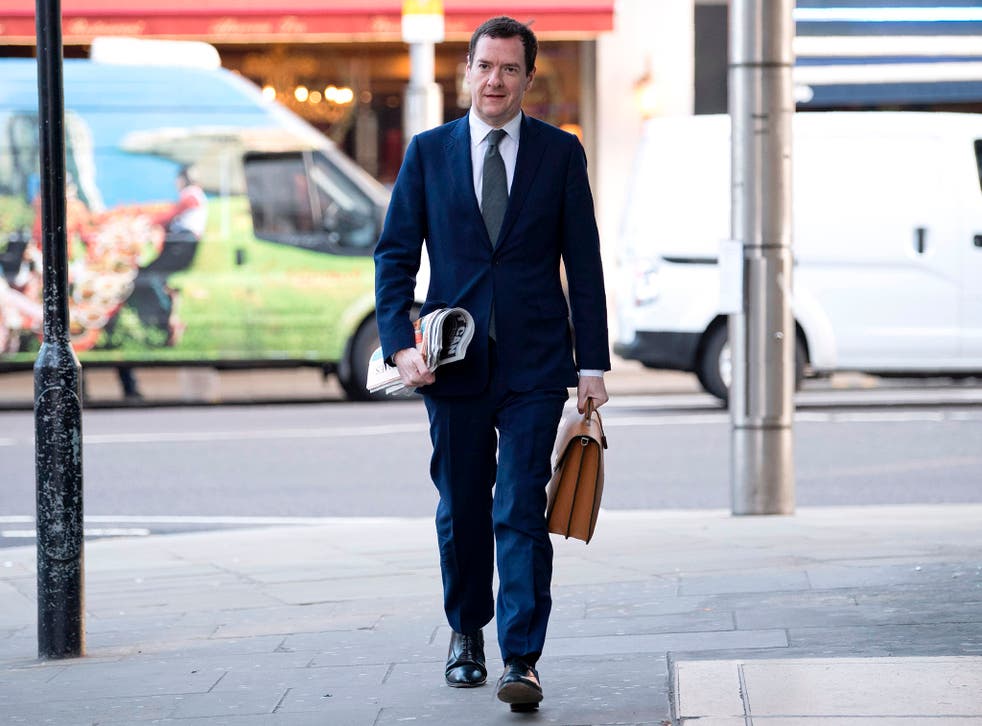 Should public sector pay be increased? Is it time for uplift in the pay packets of doctors, nurses, police, prison workers and the rest of the state-employed workforce? This ought to be a technocratic, rather than politicised, question.
Pay for such workers ought to be set at levels that are fair to these employees and reasonable relative to prevailing rates of pay for similar work in the private sector, while making allowance for their educational qualifications and other relevant factors. It should be determined by careful judgements related to recruitment realities and productivity. It should be set based on expert advice, not political whim.
Downing Street and the Treasury are now pleading for such a technocratic approach, saying that we must listen to the recommendations of a host of independent public sector pay review bodies before deciding what sort of pay settlements should be offered to these workers. The Chancellor, Philip Hammond, this week pushed back at calls from Labour, and also from some of his Cabinet colleagues, for the Government to simply announce a major increase in public sector pay.
And he's right that if politicians simply hike pay for five million public sector workers without the support of detailed analysis the outcome is potentially distorting and unfair to all taxpayers. The annual public sector pay bill is currently around £180bn, accounting for around a quarter of all public spending. So pay increases for public sector employees will have big implications for the public finances. The Institute for Fiscal Studies has estimated that the annual public sector pay bill could be £9bn a year higher by 2021-22 under Labour's manifesto plans.
Gove: We should take on recommendations of independent pay review bodies on public sector pay
Yet it's worth remembering who politicised the issue of public sector pay in the first place. In his June 2010 emergency budget, soon after taking office, George Osborne announced a two-year freeze in nominal public sector pay from 2011-12 as part of his ambitious plan to wipe out the government's deficit entirely by 2015.

This wasn't based on any detailed analysis or extensive consultation with independent public sector pay review bodies. Indeed, those pay review bodies were specifically informed their regular advice to ministers was not wanted for two years.

The justification the former Chancellor offered for this deep real terms pay cut for millions of workers was simply that pay in the private sector had been hammered in recent years due to the recession. Osborne also threw in a mention to the "spiralling costs of public sector pensions", a perennial obsession of the right-wing press.

The Spending Review later in that same year claimed public sector rewards had "remained generous". But generous by what criteria? Again, there was no serious analysis offered. A technocratic approach this wasn't. This was a pay cut imposed because a Chancellor had apparently simply decided that these workers were overpaid.

In 2013 Osborne lifted the nominal pay freeze, but imposed a 1 per cent pay cap. Any inflation above that level would impose more real terms cuts. Again, the Chancellor's justification was simply that nominal pay growth was still weak in the private sector. "I know that is tough but it is fair", he claimed at the time, ignoring the possibility that one of the reasons private pay growth was so abysmally weak might have been because he had cut public spending too rapidly and deeply and sucked aggregate demand out of the economy at the wrong time.

The independent pay review bodies were asked to provide their annual reports over the following years but were specifically instructed to take account of the overall 1 per cent limit. The clear message was that there was simply no point recommending larger pay rises, even if these were warranted for recruitment purposes, since this would not be acted upon, or, if they were, would come at the price of job losses.

The disregard for expertise took a surreal turn after the 2015 general election when Osborne suddenly decided to enact a major hike in the national minimum wage. This may have been a reasonable decision. But in doing so he sidelined the technocrats of the Low Pay Commission, the independent and expert state body that had previously been charged with recommending whether or not the rate should increase.

Theresa May ditched a fair amount of George Osborne's economic agenda. But she took his 1 per cent public sector pay cap policy into this year's general election. It was to be retained until 2020. Yet the Conservative manifesto offered no justification for this substantial further real terms cut in the wages of public employees.

The Tories essentially set pay in the public services according to ministerial whim for seven years, downgrading expert advice. Now, after an almighty backlash and with Labour ahead in the polls, they want to call the technocrats back in and forgo this particular power. Unsurprisingly, they are struggling to get a hearing from irate public sector workers. This is called reaping what you sow. 
Register for free to continue reading
Registration is a free and easy way to support our truly independent journalism
By registering, you will also enjoy limited access to Premium articles, exclusive newsletters, commenting, and virtual events with our leading journalists
Already have an account? sign in
Join our new commenting forum
Join thought-provoking conversations, follow other Independent readers and see their replies