Qatar owns Canary Wharf, the Shard, Harrods and Heathrow. But Barclays is its real British problem now
The latest investigation of a deal done during the recession will almost certainly will go to trial – and it's the last thing the troubled country needs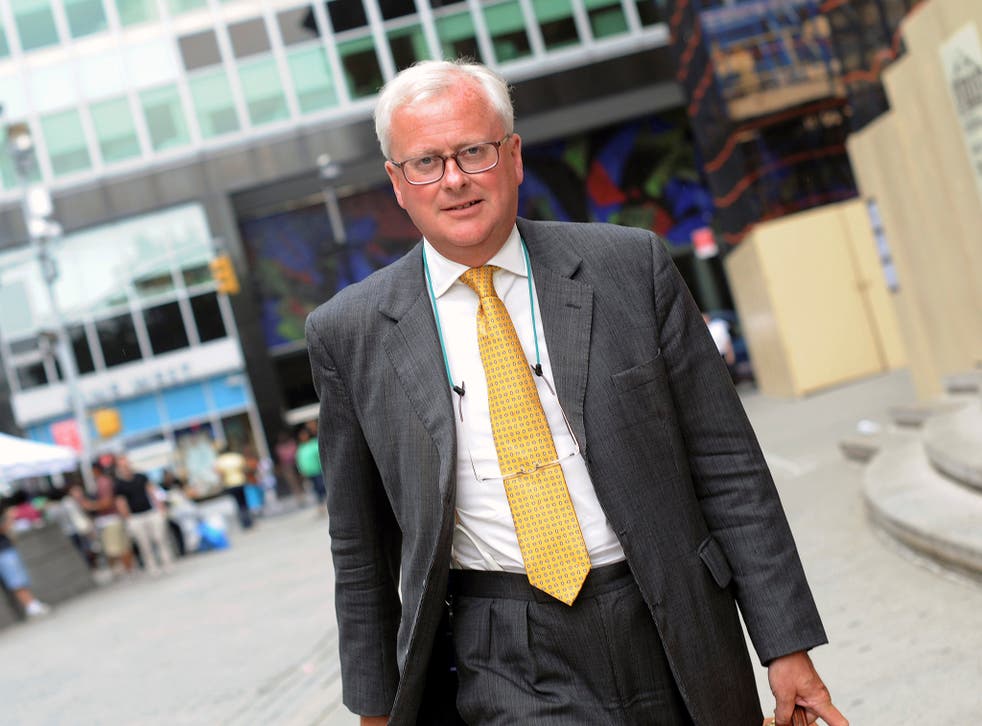 There are so many ironies surrounding the decision by the Serious Fraud Office to bring charges against Barclays and four execs in the wake of their arranging a bailout from Qatar that I hardly know where to start.
Barclays (corporately), along with former chief executive John Varley, former investment banker and Middle Eastern specialist Roger Jenkins, and two others have a dubious distinction. Despite the damage done by financial crisis to Britain, they are unique in having been charged in relation to actions taken during it.
And yet those actions could be said to have saved the British taxpayer billions.
Despite that, the British Government was quietly furious with Barclays because it wanted all the UK banks involved in its rescue scheme. Neater that way. Less chance of those participating being tainted with the mark of Cain.
It probably didn't help that the Qataris then went and made a truly enormous profit on their investment.
Luxury properties within Mayfair's 'Qatari Quarter'

Show all 6
Executives at banks that accepted the taxpayer's coin (and left us with a thumping loss, in the case of RBS) have had to deal with some civil cases. They've had tickings-off from the Treasury Committee.
But they will never appear before a criminal court, regardless of how their actions make the British public feel. Some of them even went on to secure lucrative alternative employment in business.
Here begins the lesson: nothing is ever simple in banking. Things are rarely as they seem. And even when they are, they don't always make a lot of sense. Or even any sense.
If you move beyond the relatively simple business of taking deposits and lending out the money, and on through to investment banking, well, the business is, in many ways, completely bonkers. Just very profitable bonkers.
Which is why Barclays was heavily involved in the latter at the time the crisis hit.
The reason Barclays executives really, really didn't want the British Government's money is that they feared that if they took it ministers would clip the wings of an investment bank that had for years served as their golden goose.
They might have been right about that. Lloyds now operates in a fraction of the countries it used to. RBS's investment bank still just about exists, but only after being gutted. Its operations are strictly limited and it's hardly even second tier.
By contrast, while Barclays' desire to rival the likes of Goldman Sachs was never quite realised, and its global ambitions have been tempered, it is still in the game. By dint of its executives going to Qatar.
The question that a court will be asked to decide on is whether some of the things they did to secure its investment violated the law or not.
Qatar's stadium plans for 2022 World Cup

Show all 12
There is talk that the bank may cop a plea. Companies often do that in these situations, because it limits the uncertainty they would face through going to trial. You pay your fine and you move on.
The calculation for the individuals concerned is very different. The bank can't be jailed. But they can. With the resources to afford the best defence lawyers money can buy to help prevent that, they will fight, and they will fight hard.
If you were disappointed that former RBS boss Fred Goodwin didn't take the stand when former shareholders, who were suing him alongside RBS over losses incurred through the bank's 2008 rights issue, settled, then this could be the consolation prize because it almost certainly will get to trial.
Given the continuing questions over its survival (Theresa May wants shot of it) the Serious Fraud Office needs it to. A big win could secure its survival. It is a very motivated prosecutor.
All this means that a lot of dirty laundry is set to be aired. Some of it might well be Qatari laundry. The tiny, oil rich emirate has bigger problems than a trial focusing on its investment in Barclays to deal with at the moment, what with the embargo imposed upon it by its neighbours.
President Trump says Qatar is a major funder of terrorism
It will still be watching this case very closely. Qatar has gobbled up large parts of Britain, often with government connivance. It owns Canary Wharf, Harrods, Chelsea Barracks and the Shard. It owns a substantial chunk of Heathrow Airport and of Sainsbury's, which it keeps looking at buying outright.
There are a lot of people who are very uncomfortable about that. But whether it will change if the emirate's name gets dragged through the mud as a result of this case is anyone's guess.
The only certainty is that this is going to be an awful lot of fun to watch.
Join our new commenting forum
Join thought-provoking conversations, follow other Independent readers and see their replies