If we want the Queen safe from no-deal Brexit rioters, here's one place we could send her
Since no amount of conventional security will suffice, what's needed is the last place in post-Brexit Britain where anyone would expect to find human life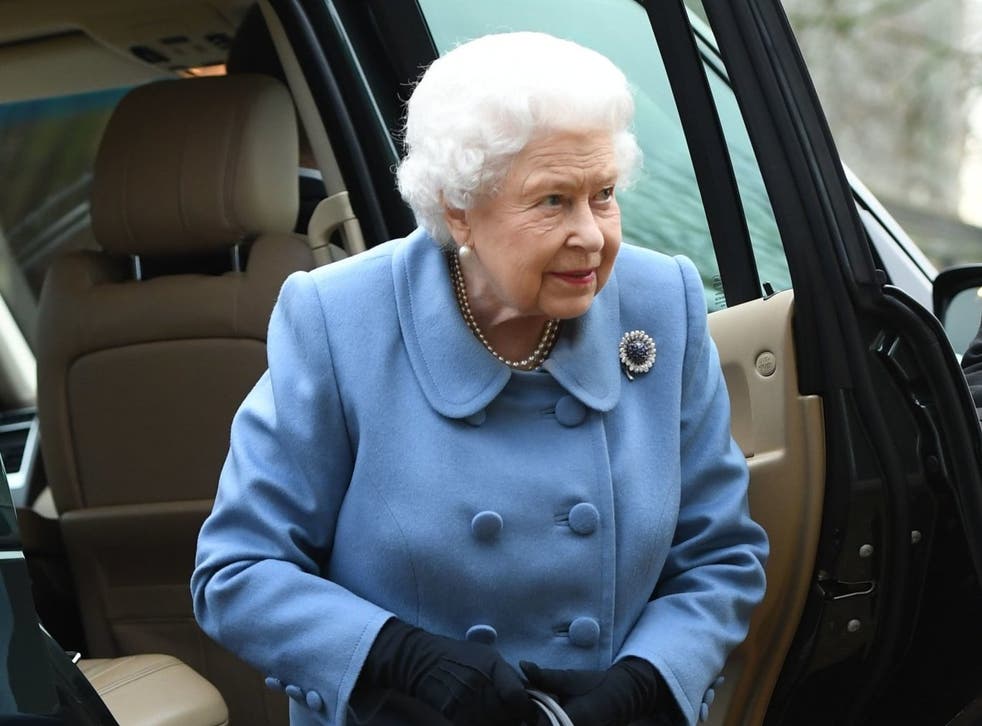 Where would you hide the Queen for her protection?
This question hasn't been as relevant or urgent since she was a pubescent princess during the war, when plans were hatched to seclude the family in Canada.
Or possibly since the Cuban missile crisis of 1962, a decade after she first parked her regal bum on the throne, when an extinction level event seemed imminent.
Now, in the midst of our proxy cold war with Europe, it rears its hideous head again.
If crashing out of the EU causes social unrest, so it is widely reported today, the monarch and her closest kin will be removed to a "secret destination".
Britain Before Brexit: Northeast England

Show all 12
Some will dismiss this as a palpable fiction; another transparent kite flown by Downing Street in the hope of nudging a few more invertebrates to back whatever same old-same old version of her decomposed cadaver of a deal Theresa May will ask MPs to mistake for a bouncing new born.
The timing will have others wondering if it's intended to distract from the news that a car manufacturer is preparing to mothball plans to make a new model in the northeast.
If the royal family ignored the attentions of the German air force to look the East End in the face, these sneerers will posit, why would a little disorder on the streets send them into hiding?
Is an "evacuation plan originally intended to be put into action in the event of a nuclear attack from the Soviet Union", to quote the The Sunday Times, applicable here?
Would Her Maj be equally endangered by some post-no deal rioting as the Luftwaffe's aerial bombardment, or being vaporised by a nuke?
Easy to be cynical as it is, the answer to the above is plainly, yes. If the Queen lived in a moderately gated house protected by state of the art security equipment, battalions of armed police and a phalanx of military sentries in hilarious hats, then yes, it might verge on the alarmist to fret about her safety.
But since not a thing was obviously learned from the night Michael Fagan popped into her bedroom for a natter, it is folly to underestimate the risks. Any gang of marauding Remainers who gathered outside parliament to protest against the lack of tulips from Amsterdam in the floral section of Waitrose could so easily go that extra half mile to Buckingham Palace, and tear the old girl limb from limb. Nothing would stand in their way.
The clearer and more present danger is that the Queen would go to them. It's a little known fact – I'm breaking a D-notice here, but with the 30-year-old cabinet papers due for release next year what's the harm? – that in March of 1990, Her Majesty attended a poll tax riot in an unofficial capacity.
She had never got on with Margaret Thatcher, and her fierce commitment to social justice finally overwhelmed her. Artfully disguised in her Ken Dodd fancy dress costume, she ignored the advice of her equerries, and marched to Trafalgar Square wielding the cast iron tickling stick with which she proceeded to hospitalise at least seven coppers.
Although she was released uncharged that night on the grounds that she, like Judge Dredd, is the law, and therefore immune from prosecution, a stern warning about her future conduct has kept her on the straight and narrow ever since.
But who could believe that she'd stay on it in the anarchic aftermath of no deal? Suppose, for example, that gridlock at Calais robbed her of any Dubonnet to put in her gin. What spirited 92-year-old sovereign wouldn't be incited by such a privation to mix it with the feds? And imagine the carnage, by the way, if she had to inveigle her husband to drive her to the mash-up.
Support free-thinking journalism and attend Independent events
So don't for a second smugly file away these headlines – however much they put you in mind of a classic inspired satirical rant from Jeremy Hardy, under the bulging header of laughably crude Downing Street scare tactics. This is deadly serious.
But where on Earth, to return to the original question, would you hide the most recognisable person on Earth? If the palace isn't regarded as adequately secure, then Balmoral, Windsor Castle, Sandringham and all other royal abodes must be even less so.
Since no amount of conventional security will suffice, what's needed is the last place in post-Brexit Britain where anyone would expect to find human life.
No one in the know, needless to say, is sharing. "If there were problems in London, clearly you would remove the family," confides a certain Dai Davies, a former head of royal protection at the Yard. "Where and how they will evacuate them is top secret, and I can't discuss it."
Nor can I. You don't build a bond of trust with The Firm, as I have painstakingly done over many years, to blow it in a moment of indiscretion that would put their very survival in doubt.
On this basis, if you'll forgive the reticence, I have no comment about the rumour that the absolute last location in which anyone would dream of searching for signs of human activity after crashing out of the EU is a recently thriving Nissan plant in Sunderland.
Join our new commenting forum
Join thought-provoking conversations, follow other Independent readers and see their replies