The Independent's journalism is supported by our readers. When you purchase through links on our site, we may earn commission.
Here's the one law that should have been included in the Queen's Speech – but David Cameron apparently forgot
Despite clear manifesto commitments on mental health, the waiting time for a patient with moderate to severe mental health issues is seven months. This is a life or death situation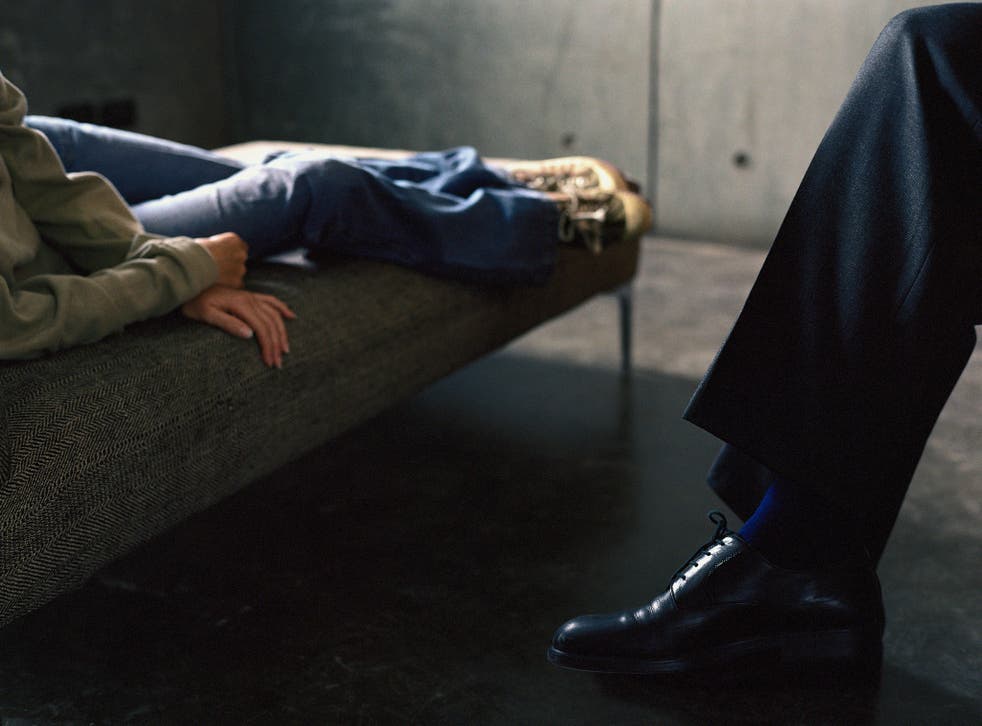 The Queen's Speech covered a number of important issues this year – extremism and free speech, turning our schools into academies, the bill of rights, electric cars, the list goes on. But there was one glaring ommission: mental health. When are the Conservatives finally going to deliver the huge influx of funding they promised for mental health care? In today's list of new legislation, the mental health of prisoners was mentioned fleetingly – but that was it.
Figures released yesterday showed that one fifth of parents who referred their children to the Child and Adolescent Mental Health Service (CAMHS) were turned away and refused treatment. One young girl who was turned away from the service, who told her story to Sky News, ended up being admitted to an inpatient unit shortly after with PTSD, personality disorder and extreme anxiety. I couldn't give a damn about driverless cars when we are in the middle of a mental health crisis, and so little is being done to resolve it.
Let's cast our minds back to the Conservative Manifesto for last year's general election. It stated: "We have legislated to ensure that mental and physical health conditions are given equal priority".
What nonsense. I recently enquired about access to mental health treatment through the NHS and was informed that, the more severe the issue, the longer the waiting list. What is the waiting list time for a patient with moderate to severe mental health issues? Seven months. If a patient with a broken arm had to wait seven months to see a hospital doctor, there would be riots.
The new breed of 'recovery clinics' helping people with mental health problems put their lives back together

Show all 3
Of course, the rise in the waiting list times correlates with more individuals being able to openly speak about their mental health and seek help. That is wonderful and should be encouraged, but the government is not moving quickly enough to meet the demands of this social change, and to provide the necessary amount of care.
It's not just about feeling a little uncomfortable waiting around for an appointment. This is a life or death situation.
The situation is bad enough for adults, but it is preposterous that children are being turned away from essential mental health services. CAHMS are a very supportive service, but if the lack of funding granted to it is putting children at risk. It's a national emergency that needs to be addressed immediately; it should have been included in today's speech.
In Merseyside, the waiting time for mental health services is almost five times the average for England. As a teenager, I waited one year to access the specialist eating disorder services there. By the time I got an appointment, I was in such a state that it took me three times the usual length of therapy to pull myself back into some normal state.
By making those in need wait so long, the treatment they will need may be much more intense, extensive and costly. But by punting some money into training more staff, so more therapists are available, and introducing a mandatory time in which people have to be assessed, the cost of the mental health service could actually be reduced, as well as improved. That would reduce sick leave and hopefully lower the reliance on antidepressants, which doctors seem to hand out like Skittles because they cannot leave people suffering while they wait to speak to a therapist.
I speak from experience, from the dozens of number of times I have asked for a referral for CBT and have been offered prescriptions for Sertraline instead. Doctors are being left with little option but to offer medication as an insufficient plaster to cover the wound.
Royal mental health drive
In its manifesto, the Conservative party said: "We are increasing funding for mental health care". Well, where's the cash? Has it fallen down the back of the Treasury couch, conveniently forgotten about?
We need this funding to be urgently allocated to mental health services across the country, and I expected to hear the details of how this would happen today. Time spent reforming the House of Lords would be much better used passing legislation to lower waiting times – as has already been achieved for cancer services.
As the government seems to have forgotten about mental health services today, I shall be writing a letter to the Prime Minister David Cameron, the Chancellor George Osborne, the Minister for Community and Social Care, Alistair Burt, and Luciana Berger, the Shadow Minister for Mental Health. One hopes that one of them may care enough about the children, teenagers and adults being left to suffer in silence while we pass laws on matters so fundamentally irrelevant by comparison.
Register for free to continue reading
Registration is a free and easy way to support our truly independent journalism
By registering, you will also enjoy limited access to Premium articles, exclusive newsletters, commenting, and virtual events with our leading journalists
Already have an account? sign in
Register for free to continue reading
Registration is a free and easy way to support our truly independent journalism
By registering, you will also enjoy limited access to Premium articles, exclusive newsletters, commenting, and virtual events with our leading journalists
Already have an account? sign in
Join our new commenting forum
Join thought-provoking conversations, follow other Independent readers and see their replies