Quotas are the only way to combat sexism in the workplace, and we shouldn't be afraid to demand them
I'm tired of members of the old boys' club telling me that quotas are "patronising" to women while holding on to their privileged positions - especially in the legal profession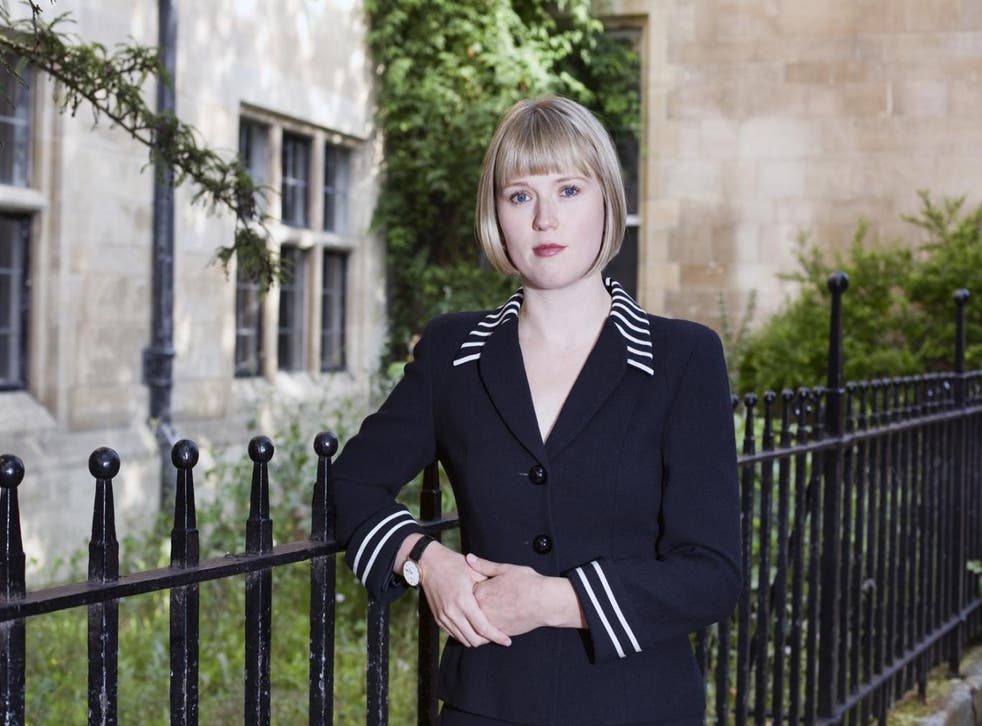 Supreme Court Justice Lord Sumption cautioned recently that a rush for equal representation of women at the top of the legal profession could have "appalling consequences for the quality of justice". Really? In truth, our justice system is suffering from a democracy deficit because we need lawyers and judges who meaningfully reflect the public – rather than a narrow and privileged group disproportionately skewed to one gender, one class and one ethnicity. Countries in the Council of Europe have judiciaries with an average of 52 per cent men and 48 per cent women. Why don't we? There is no justice in an institutionally sexist legal system, which discriminates structurally and culturally against women - and we shouldn't be afraid to demand equality.
The most senior member of the Judiciary, the Head of the Supreme Court, Lord Neuberger said that quotas "are patronising and self-defeating" in September. Yet quotas facilitate the fair representation of women in senior positions commensurate to their skills – a luxury that has been denied to them for centuries. What in fact is 'patronising' to women is the tacit subtext of these interventions by these men in positions of significant legal power that women, frankly, are not up to the job, or not in sufficient numbers. Let us be clear: this is what is meant by the immediate fair representation of women being an appalling consequence for justice.
Wading next into the debate was Sir Brian Leveson who dismissed workplace quotas as the "antithesis of appointment on merit". White upper class men are invariably eager to peddle the universal myth of meritocracy, particularly when they have benefited from a privileged status in the profession – and continue to do so. Either they possess a superior intellect and work ethic, or their tenacious grip on power is due to a system that perpetuates inequality and discrimination. Sir Brian Leveson then went on to describe quotas as "demeaning" to women. The social reality of institutional sexism and structural disadvantage is demeaning to women. Quotas redress systematic injustice and enhance the status of women.
A virtually all-male list of Queen's Counsel (QC) and Judiciary is evidence that within our halls of justice power remains vested in a narrow, socially unrepresentative elite – an old boy's club. Statistics from a recent Bar Council report (Snapshot: The Experience of Self-Employed Women at the Bar) show that while 50 per cent of people called to the bar are women, only 12 per cent are QCs and 24 per cent are Judges, and just one of the 12 Supreme Court Justices is a woman. The attrition rates – the rates at which women leave the Bar – are staggeringly high, and the rates at which women are promoted to the echelons of power is dismayingly low. A prime causal factor: institutional sexism.
One law graduate told me that she had found herself under the "professional microscope" for "attracting" inappropriate attention from male colleagues. She had always been advised to stay quiet and not attract attention, which she says was fear-driven.
At a public lecture at the London School of Economics last year, Supreme Court Justice Baroness Hale criticised unconscious sexism among judges, saying that talented women are overlooked for senior jobs because interviewers are more comfortable with men. During a public lecture last week at Birmingham University, Baroness Hall said she would be ashamed if judicial diversity does not improve. She added that a committee should be set up to find suitable candidates for the six vacancies on the Supreme Court between 2016 and 2018.
Sexism suffered by women barristers and judges includes pushing women lawyers into "women's work" such as family law; an absence of support for lawyers who balance career and caring responsibilities; and comments about their physical appearance. One woman judge was quoted in the report as stating that a male member of the judiciary "made an inappropriate comment about my clothing and touched me a couple of times which I felt was unnecessary and over-familiar". Instead of condemning such behaviour as sexist, the Bar Council report describes inappropriate behaviour and comments about appearance as "banter".
Norway, a country ranked highly for gender equality by the World Economic Forum in 2014, has a long history of quotas in the public and private sector, and has increased women's representation to over 40 per cent in these areas. What is so outlandish about this? With entirely predictable inevitability, three representatives of the old boys' club have come out forcefully and in public against quotas.
As long as women are reliant for promotion on a system infused by sexism, they will have to demonstrate a professional patience of Biblical proportion. They will have to wait another "50 years", as Lord Sumption stated. Or is that the idea? The fair representation of women in the senior ranks of the Bar and judiciary is not a threat to our legal system. It is the present pernicious status quo that is an affront to public justice.
Register for free to continue reading
Registration is a free and easy way to support our truly independent journalism
By registering, you will also enjoy limited access to Premium articles, exclusive newsletters, commenting, and virtual events with our leading journalists
Already have an account? sign in
Register for free to continue reading
Registration is a free and easy way to support our truly independent journalism
By registering, you will also enjoy limited access to Premium articles, exclusive newsletters, commenting, and virtual events with our leading journalists
Already have an account? sign in
Join our new commenting forum
Join thought-provoking conversations, follow other Independent readers and see their replies