Don't pretend you could ever separate the allegations against R Kelly from the lyrics in his music
It's important to note that Kelly, unlike other high-profile cases of celebrities accused of abusing their position, has never shied away from a highly sexualised image. He is not the nation's father who betrayed our trust like Cosby or Saville. Kelly's entire brand is sex – sometimes loving, sensual, but sometimes dirty, taboo, nasty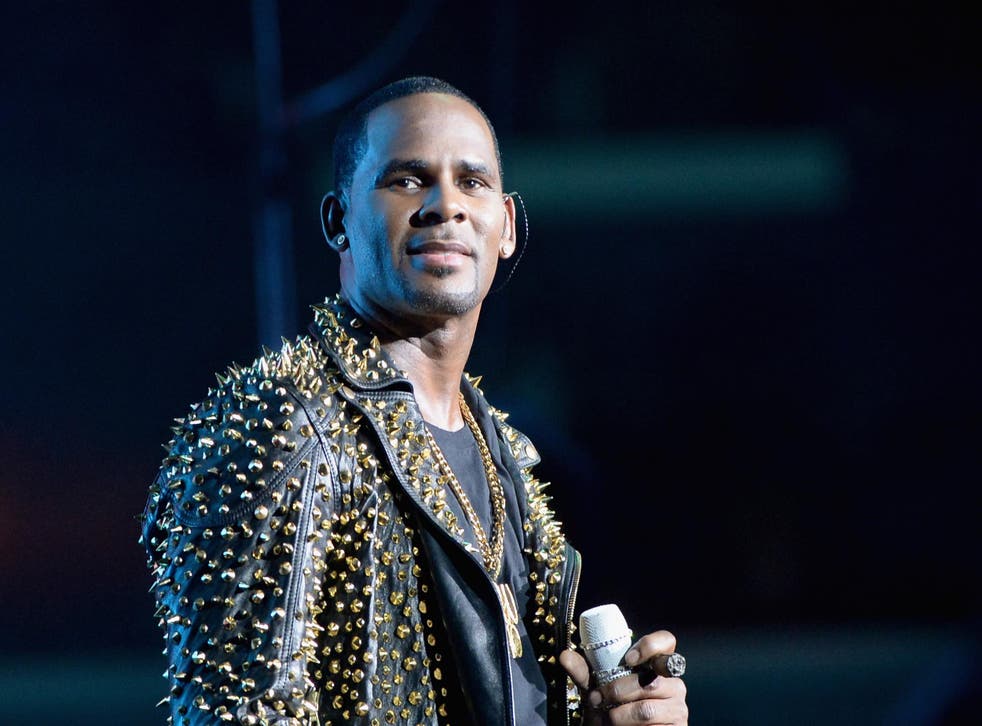 The first time I heard in any detail the accusations levelled against R'n'B singer R Kelly that have accumulated over the decades, it wasn't on the radio, or in the papers, it was a party. They were being discussed in the smoking area among the few guests who didn't rush the dance floor at the opening bars of R Kelly's hit single Ignition. Instead, those people were asking how anyone could enjoy that song – or any of his songs, for that matter – knowing the lyrics in light of the allegations.
It's a question that has stayed with me, and why for many years I've been unable to shake the icky feeling when catching myself drunkenly singing (nauseatingly prescient) lines from Bump 'N' Grind ("My mind's telling me no, but my body is telling me yes"), or Down Low ("Keep it on the down low, nobody has to know"). And it's a question that I return to now having read the details of the newest set of allegations against the I Believe I Can Fly singer.
Yesterday Buzzfeed reported that 48-year-old R Kelly is effectively brainwashing women – some as young as 17 – into sexual behaviour, with one parent describing the set-up as a "cult". The women, who are of legal age of consent, currently live in some of R Kelly's private homes, and according to the report, are given strict rules about how they can dress, how they interact with people, specifically other men, and how often they bathe.
The report describes the women becoming increasingly isolated from their friends and family – often a telltale sign of domestic abuse - as they have their phone numbers removed and replaced with a phone that only Kelly can call.
The women in question were spotted by Kelly as aspiring singers and according to their parents, the superstar made promises to mentor the young talent. But their relationships are said to have quickly turned sexual, with encounters regularly being filmed and allegedly distributed to Kelly's friends.
UK news in pictures

Show all 50
The story is supported by an audio recording, testimony from women who formerly held similar relationships with Kelly, and a heartbreaking account from "J", the mother of one of the young women, panicked and desperate for her daughter's wellbeing. The police say they are unable to take action as the women concerned are of legal age, and while the media furore has been great, I do wonder if R Kelly will even be indicted given his wealth, influence, top legal team, the fact that the accounts could be classed as "hearsay" and the fact that none of the young women themselves are complaining. As the police said, they are legally consenting adults, unlike the subjects of previous rumours.
Rumours of R Kelly's involvement with underage girls have circulated for decades. There was his illegal marriage to late singer Aaliyah when she was 15. The marriage was subsequently annulled and Aaliyah entered into a non-disclosure agreement about the event.
There were also cases in 2001 and 2002, when videos surfaced purportedly showing R Kelly having sex with an underage girl, and in the latter case, R Kelly urinating in the girl's mouth. Both cases were settled out of court and all parties entered into a non-disclosure agreement. There have apparently been other examples that follow the same pattern.
As for R Kelly himself, he has either denied or avoided answering questions about the alleged abuse, and has managed to continue a highly successful career that has enabled him – if the allegations are true – to continue using his position to groom women and evade justice.
R Kelly is not the first famous man to be accused of using their celebrity status for sex with young women, but in the social media age and with audiences more sympathetic to victims than before, it will be harder and harder to write these allegations off as innocent.
It's important to note that Kelly, unlike other high-profile cases of celebrities accused of abusing their position, has never shied away from a highly sexualised image. He is not the nation's father who betrayed our trust like Cosby or Saville. Kelly's entire brand is sex – sometimes loving, sensual, but sometimes dirty, taboo, nasty. He has very much leaned into the image of the sex-crazed man who sometimes is so overcome with desire that he makes the wrong choices.
We like it: we like that brand. We sent the first record he released after a year of endless reports of underage sexual exploitation to number one. We enjoyed his single with Lady Gaga in which she sings to him "You can do what you want to my body." And it's not as if we've simply forgotten the accusations after a certain amount of time – they have remained in the public consciousness, with fans, reporters and even celebrities like Amy Poehler gratuitously joking about it.
The allegations did nothing to stop us loving the R Kelly "dirty dawg" image. Indeed there is an argument to say that if anything, the allegations fuelled his success. The controversy was vital. Was it titillation?
Why does R Kelly get a pass? Without doubt because his alleged victims weren't white women, and black women are consistently afforded less protection, their bodies devalued. And audiences, like they did with Woody Allen and Roman Polanski, fall over themselves to to separate the man from the music, the artist from the art, when they love the work.
Forbes top 10 highest earning celebrities 2017

Show all 10
The question for me is: is it even possible to separate the man from the music given the music is so damn close to the alleged crimes – once you know about them – or are we just ignoring victimisation, therefore perpetuating it?
Consider that for each stream or sale, it's money going into R Kelly's pocket: money that tells him you like it, you like what he does.
Jim DeRogatis, author of the Buzzfeed report and a music journalist who has been following Kelly's allegations for decades, puts it succinctly when he asks whether buying the paintings of serial "clown killer" John Wayne Gacy (who apparently was a very accomplished painter but usually just painted pictures of creepy clowns) would make you "undeserving of scorn".
He doesn't have the answers, and nor do I, but what I do know is that I can't listen to it; all the pleasure is gone. I'm deleting R Kelly from my playlists.
Register for free to continue reading
Registration is a free and easy way to support our truly independent journalism
By registering, you will also enjoy limited access to Premium articles, exclusive newsletters, commenting, and virtual events with our leading journalists
Already have an account? sign in
Register for free to continue reading
Registration is a free and easy way to support our truly independent journalism
By registering, you will also enjoy limited access to Premium articles, exclusive newsletters, commenting, and virtual events with our leading journalists
Already have an account? sign in
Join our new commenting forum
Join thought-provoking conversations, follow other Independent readers and see their replies