Talking about racism should not be comfortable – so let's start by asking who really plays the race card
In her new book, 'This Is Why I Resist', Shola Mos-Shogbamimu explores the complex intersecting nature of racism – if you're hoping for words sugar-coated to put you at ease, look away now
Wednesday 20 January 2021 11:32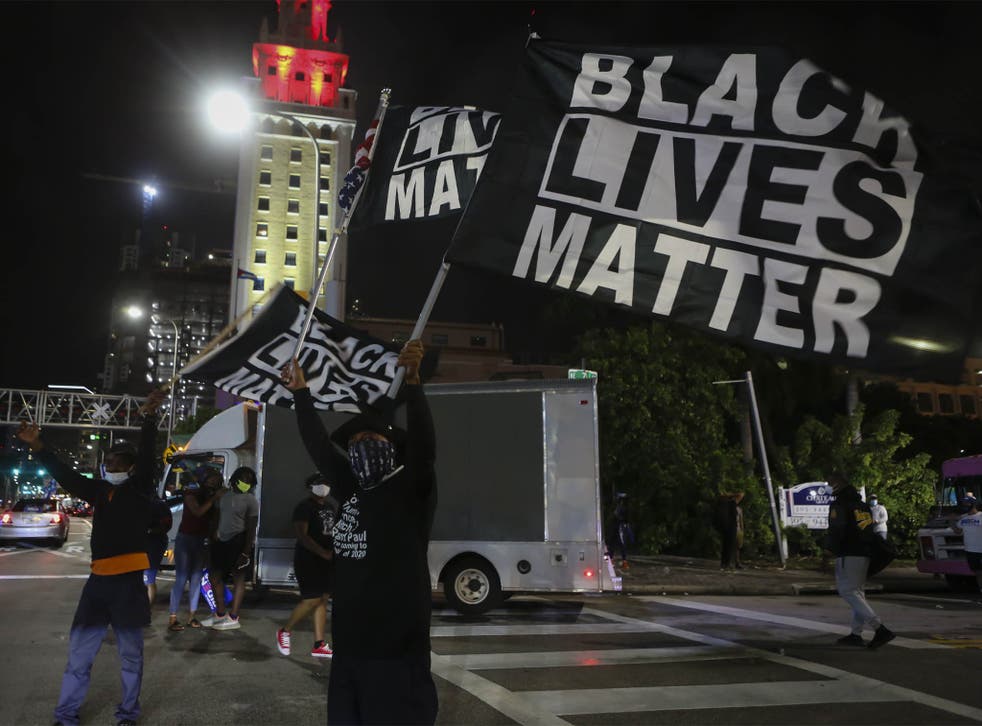 I
know from personal experience that having hard conversations about race, racism and race inclusion is a constant battle, particularly with people who are deliberately ignorant or deny that racism is a systemic issue in present day society. It is made even harder by the expectation that talking about racism should be comfortable.
In my book, This is Why I Resist: Don't Define My Black Identity, I set out to disabuse the reader of any such expectation.
Let me start by challenging you with this singular question: who plays the race card? When racists accuse Black people and Ethnic Minorities of playing the race card, they demonstrate their utter ignorance of what racism is. Their appropriation of a false equivalence of reverse racism is laughable. The accusation of "playing the race card" is racist and gaslighting, used to stigmatise Black people and Ethnic Minorities to silence.
Truth is, if there was ever a race card to play, then it is the White race that has been playing it throughout modern history. Not only are White people uniquely placed to play with a full deck every single day, the race card also applies to every single one of them, whether they consciously or subconsciously benefit from it.
Elsewhere in the book, I blow the lid off indefensible rhetoric on race, racism and race inclusion. I draw from ongoing conversations on social media, mainstream headlines, civil protests, divisive political rhetoric and identity politics, as well as historical fact and present-day data. It speaks truth to power on the complex intersecting nature of racism as it denies an equal value of life and liberty to Black people.
Though I believe there is only one race, which is the human race, for the purposes of the book I use the colloquial "White people" on the same terms that "Black people" has been used to refer to people of African descent for centuries. I apply it in its colloquial terms to drive home the points on race, racism and race inclusion. Additionally, I do so because this is about the treatment of some against others based on the colour of their skin, so White and Black is absolutely appropriate. I do not make the rules created by White nations to establish supremacy over those they consider inferior.
Systemic racism, rooted in White nationalism and White supremacy, is not just hate, which is based on the superiority of race, but how that hate is constructed into a political, economic and societal power construct to negatively impact the quality of life and choices of Black people. All of which is to deny Black people an equal value of life and liberty.
It means that the Black identity was (and is) defined, framed and dehumanised by racism – a false notion that Black people are inferior to White people. The past, present and future of a Black person is marginalised to insignificance by the economic and political power structure of White supremacy. The hopes, potential, opportunities and abilities of the Black identity are commoditised for the prosperity of White people to the detriment of Black people.
The misrepresentation of the Black identity through negative stereotypes today is similar to historical references to Black people as "savage", "mentally inferior", having "monkey-like appearance" and/or coming from the "Dark Continent". All these references are used to justify treatment of them as less than human. The criminalisation of the Black identity is rooted in the perceived threat of Black people to de-victimise them and condone racial violence against them.
It is important to me as a Black anti-racist activist to write about systemic racism because the question on racism is no longer about what racism is but how it manifests itself in the understanding of White people. I challenge the notion of reverse racism; deconstruct White privilege; point out the role of racial gatekeepers in furthering the dehumanisation of Black people and Ethnic minorities; and challenge "Feminism So White" and its fear of Afro-visible feminism and intersectional feminism.
From our skin colour, texture and style of hair, sexuality and temperament, body shape and form, abilities and skills, to opportunities and outcomes, I highlight different tentacles of systemic racism and how they manifests themselves in the lived experiences of Black people. This includes addressing the constant harassment Black people experience when they go about their everyday, routine activities and having to answer to White people (not all White people but some) who treat them suspiciously, make demands on them and/or call the police.
When George Floyd said "I can't breathe", his words powerfully resonated because our ability to breathe is visibly constricted in plain sight. The structural systems that choke us are rooted in a culture of White supremacy that shape the economic, political and social systems, which reinforce the legacy of slavery and colonisation. The systems, laws, policies and processes built to establish fairness, access to justice, financial independence, stop social injustice etc. also suffocate the very people they are meant to protect.
The atrocities Black people endure are in plain sight and, despite the existence of discrimination laws, equality legislation and democratic process, reveal a reality of structural intersecting inequalities that can be compared to a vicious cycle where the predator ruthlessly exploits its prey despite laws of protection.
I conclude with the most powerful and poignant question on the issue of racism perpetuated by White people and that is not "when will Black people overcome?" but "when will White people progress?". As such, I address issues of dismantling and dealing with everyday White supremacy, White ingratitude, White Silence, White fatigue and White performative allyship.
To readers looking for a dispassionate piece of writing or words sugar-coated to make you feel comfortable, my book is not it. The Black identity has long been misrepresented, commoditised, marginalised and dehumanised for a narrative that feeds the inferiority complex of White supremacy and White privilege.
In my view, there is no freedom without rights and no rights without the freedom to exercise those rights. This Is Why I Resist is a declaration that the Black identity will no longer be defined by a prejudiced mindset steeped in systemic racism that enforces White supremacy. It unequivocally and unapologetically addresses issues pertaining to this and posits an authentic approach to resistance.
I call on all people – White, Black and Brown – to be part of a conscious revolution to eradicate racial and social injustice.
Dr Shola Mos-Shogbamimu is a political and women's rights activist
This is Why I Resist: Don't Define My Black Identity is published by Headline (£20)