2017 is the year global terror became mainstream. This is what we're doing to tackle it
The two ends of the 'extremism spectrum' – Isis and the far right – are similar and feed off each other. Some would say they even need each other to function, like the two blades of a pair of scissors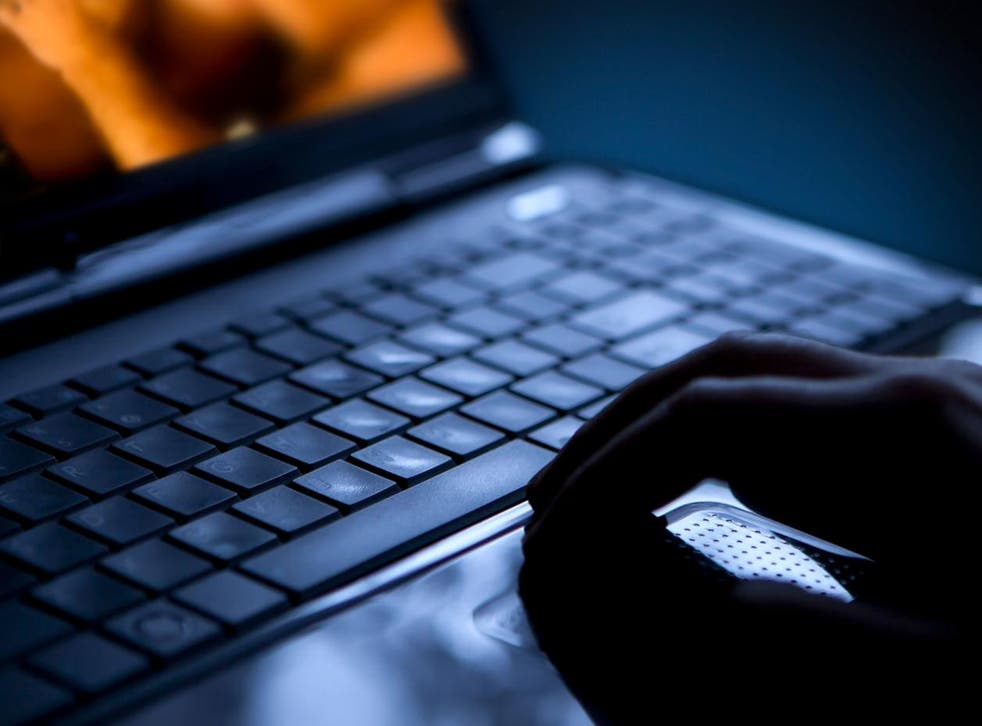 For all the talk of global and domestic conflict that continued through 2017, many of the internal social and existential issues faced by both the Western and Muslim worlds in the last year were similar, if not almost identical. Across different societies and civilisations, we share a global culture – particularly an online culture – where atomised, isolated and disaffected youth are vulnerable to radicalisation, whether by Isis or the far right.
These two ends of the "extremism spectrum" are similar and feed off each other. Some would say they even need each other to function, like the two blades of a pair of scissors: apparently pushing in opposite directions, but ultimately working together to perform the same purpose.
The stats speak for themselves: just as 2017 was tragically the year global terror become an almost daily and unremarkable occurrence for many, the same could be said of Islamophobia and the associated far right prejudices. We have known for some time that Islamophobia and prejudice rise after a terrorist attack, and more recently, hate crimes against Muslims increased fivefold in the wake of the London Bridge terrorist attack this year.
In the face of all these pull factors for far-right recruitment, Security minister Ben Wallace announced a renewed focus on far-right terror grooming, which is now using almost exactly the same techniques as Isis recruitment. The two blades on the scissors grow ever closer – and sharper.
World news in pictures

Show all 50
The other lesson of 2017 is that the online Isis recruitment space is not dependent on physical space. This year we are actually winning the territorial war on terror: Isis has been driven from large swathes of the Middle East, Boko Haram has been weakened in Nigeria and an armed opposition group led by war veteran Gulbuddin Hekmatyar joined the Afghan government.
But if terrorist groups have lost physical space to breathe, it seems to have only driven them further and deeper online, where they have ample ideological space to not only survive but flourish – if we let them.
This is why it is so important that 2017 was the year that offline opposition to extremism was finally translated into online policy, including among social media brands. After renewed pressure by various heads of state, including Prime Minister Theresa May, we have seen many extremist accounts, from across the extremism spectrum of Isis and the far right, shut down. Twitter alone has suspended 360,000 accounts for the promotion of terrorism. This not only limits the actual act of radicalisation, but also sends out a broader message that there is no space in mainstream society (including online society) for extreme views.
This translation of offline counter-radicalisation into the online space is also happening in the Muslim world. The intellectual heft and cultural capital we need for this dialogue has long been present in Muslim-majority countries: as far back as 2014, 126 Islamic scholars across the world issued a 17-page open letter to Abu Bakr al-Baghdadi, the leader of Isis, referring to scripture and religious legal precedent to meticulously dismantle the authenticity of the so-called "Islamic State".
Stand Up To Racism protests against Donald Trump's Britain First retweets
And there is also institutional and political support. Long-standing religious institutions such as Al-Azhar in Egypt, the Muslim World League in Mecca and the Rabita Mohammadia in Morocco have all taken proactive steps to counter the abuse of religion by extremists.
These efforts are welcome, but they are all offline – which is not the key battleground now. This why the Organisation of Islamic Cooperation (OIC), the second-largest intergovernmental organisation in the world after the UN, has recently launched an online anti-radicalisation messaging centre. We will directly intervene in the online space to counter extremist propaganda and pick apart extremists' arguments.
The centre, called "The Voice of Wisdom", has real credibility – we know that in this space not only the message, but the messenger, matters. That's why we've partnered with the legitimate religious institutions and well-known scholars in our member states who have the authoritative knowledge and years of everyday experience in communicating with regular people that we need.
I believe that the best remedy to extremism in the Muslim world is the correct understanding of traditional Islam. I'm not alone: former US National Security Council director, Quintan Wiktorowicz, spoke directly to extremists and found that those most prone to radicalisation also had the weakest understanding of the Islamic faith. And MI5's behavioural science unit found that "a well-established religious identity actually protects against violent radicalisation".
This is a mammoth task, and the OIC is well-placed to do it. Across our 57 member states, there is a diverse range of know-how, experience and resources. And perhaps most importantly, we have a track record in addressing the issues that are used by extremist recruiters, such as conflict, poverty and Palestine. The message will be coming from one of their own, in their own language, from within their own tradition.
Just as Western states are responsible for transferring their cultural capital online to address their internal problems of far-right extremism, so must the Muslim world do the same from within its own intellectual and spiritual tradition. If we do that, 2018 can be much better for everyone.
Bashir Ahmad Ansari is the director of the Dialogue and Outreach Department and the Voice of Wisdom: Center for Dialogue, Peace and Understanding at the Organisation of Islamic Cooperation (OIC). He is a former Afghan diplomat
Join our new commenting forum
Join thought-provoking conversations, follow other Independent readers and see their replies