Radovan Karadzic verdict: 'I hope future warlords are taking note: justice will come one day'
The Independent's Balkans correspondent visited the killing fields nine months after the Srebrenica massacre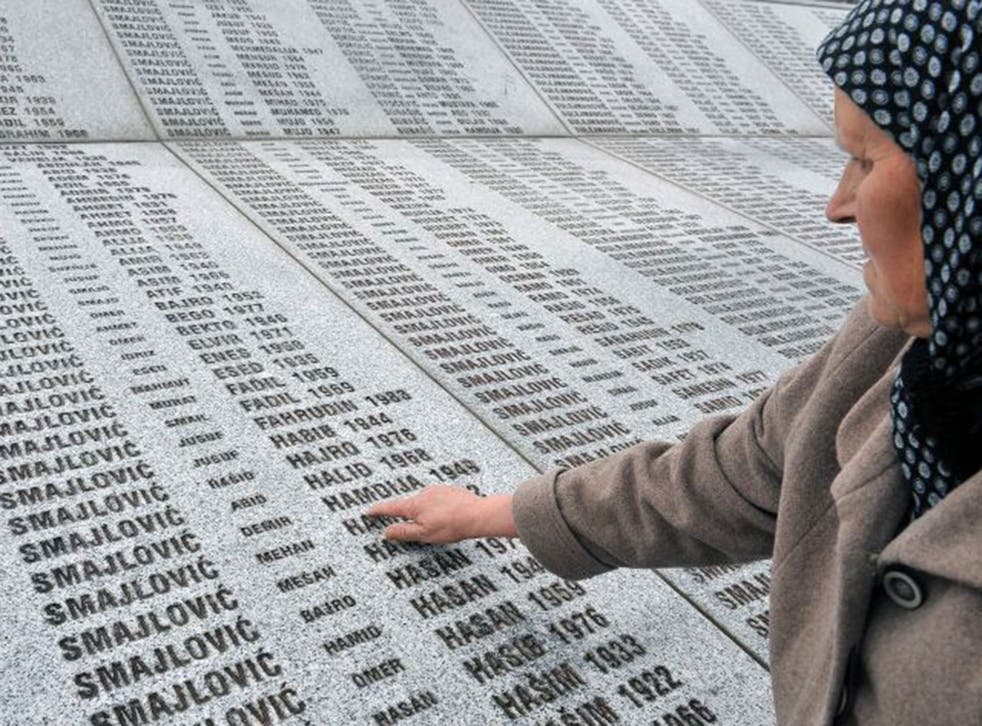 It was just a bolt of pink cotton lying on the floor of a school gym but more than 20 years later, it haunts me still: soldiers tore off strips of that cloth, blindfolded dozens of men, trucked them to a nearby field, shot them and buried all but a handful of survivors in mass graves.
Nine months after the Srebrenica massacre, when Radovan Karadzic's forces killed more than 7,000 people, I travelled through those killing fields, dazed and horrified to see the evidence all around. Scraps of the same pink cloth tramped into the mud of a mass grave, human bones pushing through the seedling grass. Bullet holes, blood, brains scarring the walls of an agricultural warehouse.
There was no point asking: "What happened here?" Because they would just say "nothing". But if we asked "Where were you when they shot all those men?" it was different – then people would say: "Oh I wasn't here that day, I was away when it happened."
It took years for the International Criminal Tribunal for the Former Yugoslavia to gather and present the evidence of genocide and crimes against humanity. I hope future warlords are taking note: justice will come one day.
Emma Daly was The Independent's Balkans correspondent from 1994 to 1996. She is now communications director at Human Rights Watch
Register for free to continue reading
Registration is a free and easy way to support our truly independent journalism
By registering, you will also enjoy limited access to Premium articles, exclusive newsletters, commenting, and virtual events with our leading journalists
Already have an account? sign in
Register for free to continue reading
Registration is a free and easy way to support our truly independent journalism
By registering, you will also enjoy limited access to Premium articles, exclusive newsletters, commenting, and virtual events with our leading journalists
Already have an account? sign in
Join our new commenting forum
Join thought-provoking conversations, follow other Independent readers and see their replies