A court ruling on consent has deemed a man's sex drive more important than the horrific consequences of rape
How can an individual who poses a 'moderate risk' of sexually offending against women be given carte blanche to do so?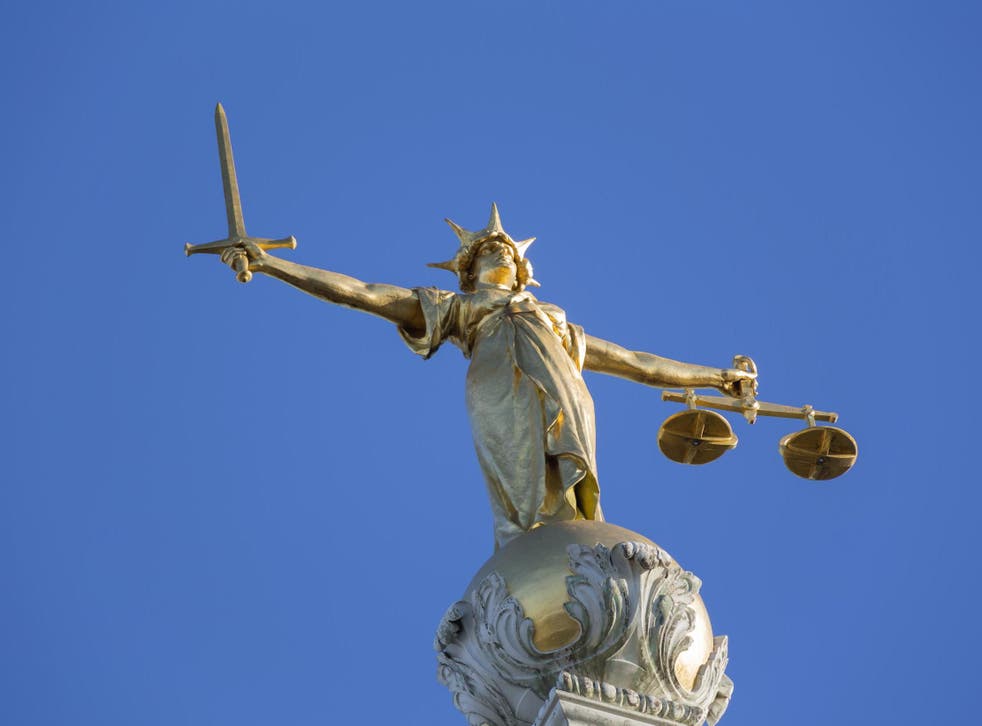 Do women – in particular vulnerable women – have the right not to be raped? The answer, according to a judge in a recent case, seems to be "not necessarily".
The right to sex, versus the right to safely decline sex has always been a seemingly thorny path for many of our lawmakers. The latest case, overseen by Mrs Justice Roberts, has found that an autistic man with impaired cognition, "JB", has a fundamental right to sex – even if it involves a woman who is similarly disadvantaged and therefore unable to grant (or withdraw) consent.
JB, 36, is unable to understand consent, and therefore it's been deemed that he shouldn't be held legally responsible for potentially crossing that line.
It's obviously a delicate matter and does warrant discussion given the nature of JB's disabilities and his desire to be in a happy, sexually fulfilling relationship – something many of us take for granted. It must be very frustrating to feel the same desires as most people and yet not be able, through no fault of his own, to understand and implement concepts that – let's be honest, many men without JB's disadvantages struggle with too.
But how can it be justifiable to agree that an individual who poses a "moderate risk" of sexually offending against women can be given carte blanche to do so? Surely in today's society there are ways for a man to satisfy his sexuality without the threat of rape?
UK news in pictures

Show all 50
It would require some compromise on his part, which is unfortunate, but that is preferable to sacrificing the health and happiness of another individual.
One of the reasons that cases like this are so damaging is the suggestion that rape is less of a problem than going without sex. I mean, the judge is actually saying that even if he has sex without consent (which under any law is rape) he cannot be found guilty of committing a crime – so strong is his right.
It's the sort of view you might expect in a comments section of a right-wing paper, but surely there's no place for it in court.
I can only conclude that Mrs Justice Roberts doesn't know many survivors of rape. As Vice Chair of Peterborough Rape Crisis Care Group, and founder of Survivor Stories (a website featuring interviews with survivors of sexual violence in their own words) I do. And I'm yet to meet a man whose thwarted desire for sex has lead to him self-harming, attempting suicide or undergoing decades of harrowing flashbacks.
I've met women who have been unable to trust, who have given up on their dreams of becoming mothers because they can't imagine forming a healthy relationship. Those who have left jobs, university courses and relationships because of the after-effects of sexual violence.
Of course it isn't only women who are raped – what a mixed message to send male survivors, suggesting that another man's sex drive is a higher priority than his own ability to refuse consent.
Support free-thinking journalism and attend Independent events
And all that is without examining possibly the most disturbing element of this new case – the judge's acknowledgement that it's highly likely that the women JB has the potential to assault will be vulnerable themselves. While it might be a damaging message to a disabled man that he may need to consider other options sexually, surely it's much more damaging to suggest to a disabled woman that it's perfectly legal for her to be abused, and that she wouldn't even have the protection of the court in the event of her rape?
It's hard not to be reminded of another case which saw a judge ruling that a man had a "fundamental human right" to have sex with his wife who has learning difficulties. Both cases feel like rulings that men's rights are higher up the pecking order than women's, and that disadvantaged women in particular are afforded no protection at all.
Join our new commenting forum
Join thought-provoking conversations, follow other Independent readers and see their replies