Record labels are far from the evil suits Prince made them out to be – they're redistributive business models
When big acts attack the funding model of record companies what they are doing, whether they know it or not, is pulling up the ladder behind them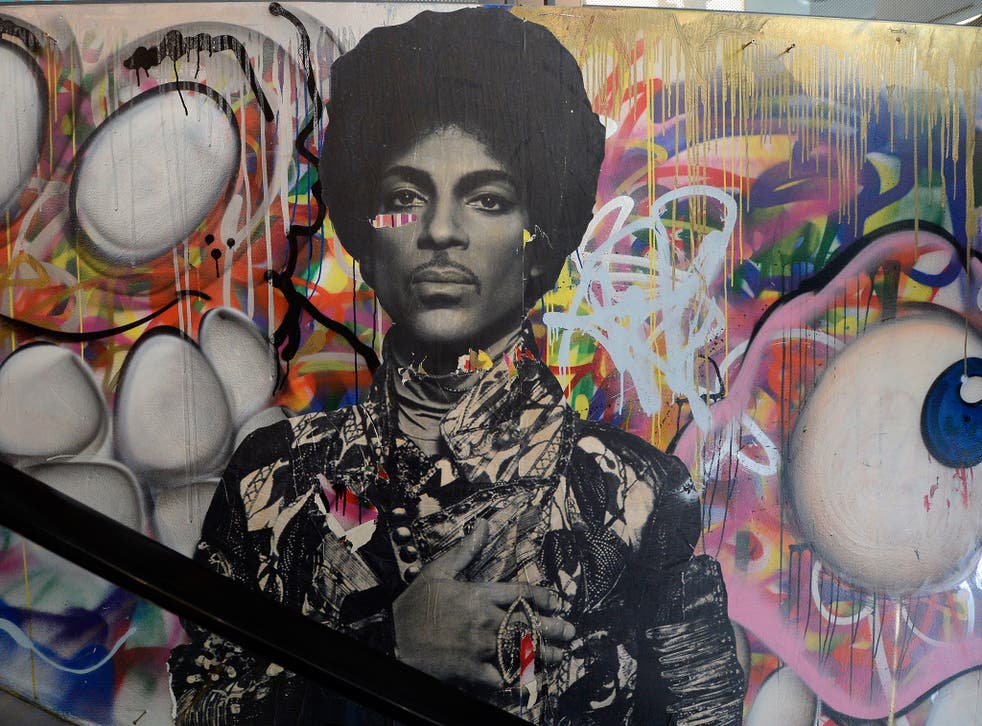 When pop stars go to war with their record companies which side do you get behind? The creative artists or the money-grubbing, talentless, suits? Surely a no-brainer. And yet reading about Prince's epic battle against Warner Music in the 1990s I can't help but feel sympathy for the suits.
Prince was signed as a precocious 18-year-old by Warner in 1977. He produced an album every year between 1978 and 1981. None of them were commercially successful but Warner kept on funding him as a promising prospect. Then the breakthrough came with the hit single "1999" and Prince was suddenly pop royalty.
The dispute apparently came when the prolific Prince wanted to release a studio-load of new material all at once. Warner said no, arguing that oversupplying the market was not the way to maximise revenues. They wanted the best possible return on their investment by restraining the supply of Prince. This would avoid swamping demand and also enable them to maximise the sense of occasion around each new release.
Warner got their way because they owned the rights to Prince's music. Prince was royally annoyed though. He eventually likened his relationship with Warner to "slavery" and, later, advised all new artists not to sign contracts with record companies.
This was – and probably still is – terrible advice. Around a decade ago there was lots of optimistic chatter about how the internet would enable new artists and bands to reach audiences directly. They could, we were told, make the commercial big time without having to tap the promotional resources of record companies. The web would enable the talented to cut out the greedy middle man. But it hasn't worked out like that. Vanishingly few artists have made it big without serious support from record companies somewhere along the line.
But don't record companies milk top artists like Prince unfairly? Not really. Think about the model from the point of view of the record company. You sign a host of promising new acts. You pay for them to record. You promote their work. But only a tiny number will prove successful. The money the record company has spent on the unsuccessful acts is gone for good. The company makes all its money from the ones that do make it. That's why it takes such a large share of the proceeds from a minority of successes.
The big acts simply see the large sums of money made by the company from their work and they resent it. But they often fail to grasp that these funds are what enable the record companies to invest in new acts and keep the machine running. Globally, record companies spent $4.5bn (£3bn) on marketing and investment in 2014, representing a quarter of their total revenues.
Small acts might be tempted to think established artists are looking out for their interests when the big guns attack the rapacious record company model. And there has been a lot of purple prose in recent days talking about how Prince valiantly stood up for all musicians with his various battles with record labels. But it's nonsense. When big acts attack the funding model of record companies what they are doing, whether they know it or not, is pulling up the ladder behind them.
This isn't to defend the taste of the record companies and the acts they select to sponsor. And there are signs that they do not stick with new artists as long as they should. It's unlikely that an artist today would get funding for four years without any major hits, as Prince did. They would probably be cast aside much earlier. Nor is this to argue that record companies are saintly. It's merely to point out that the underlying business model is a redistributive one in a way that the top artists generally fail to acknowledge.
Prince certainly didn't acknowledge it. Yet he was remarkably quick to capitalise on another trend in popular music economics. He released his Planet Earth album free with the Mail on Sunday (of all publications) in 2007. People said he was crazy for giving away his product. They said he was devaluing it. That's certainly what his (new) record company felt. They hadn't been told and were forced to scrap plans to sell the album in UK shops. But Prince himself still made a commercial killing from a back-to-back run of 21 live British shows in the wake of the stunt. What Prince discovered – and many have discovered since – is that the big money in music is now in the live "experience", not the recorded product.
Of course Prince was a quixotic character – and not just creatively but commercially. He spent a lot of time in the years following that Mail on Sunday give-away trying in vain to stop his music being distributed for free online. In that sense Prince actually had something in common with the record companies, who wasted vast sums fighting an unwinnable battle with the unlicensed distribution of music online.
Record labels are starting to be more sensible now. They seem to have grasped that there is money to be made from working with the internet rather than fighting it; from advertising revenues from music videos on YouTube, from legal downloads on iTunes and from royalties from streaming sites. Global industry revenues in 2015 rose for the first time in two decades.
But the digital world is still in flux. Online music consumption is increasingly shifting from downloads to streaming. And the lion's share of revenues could in future flow to the streaming companies – cutting out artists and maybe even record companies in the end.
In response the big players of the artistic world including Jay-Z, Rihanna, Beyoncé and Arcade Fire have established their own streaming service: Tidal. This week Beyoncé released her new album, Lemonade. It will exclusively stream on Tidal. The dominant streaming players, such as Spotify, Apple Music and Deezer, have been cut out (although it is available to buy on iTunes). This is an attempt by group of successful artists to monetise musical content once again, not just experiences. This will be the biggest test yet of their model. If an artist with the reach of Beyoncé can't make it work, it may be a dead end.
"When life gives you lemons, make lemonade". That's the reference in the title of Beyonce's new album. It's what Prince, generally, did. It's what the record companies seem to be, finally, doing. The Tidal crew are trying it. The question as far as fans are concerned, though, remains the same as ever: is the music sweet or not?
Register for free to continue reading
Registration is a free and easy way to support our truly independent journalism
By registering, you will also enjoy limited access to Premium articles, exclusive newsletters, commenting, and virtual events with our leading journalists
Already have an account? sign in
Register for free to continue reading
Registration is a free and easy way to support our truly independent journalism
By registering, you will also enjoy limited access to Premium articles, exclusive newsletters, commenting, and virtual events with our leading journalists
Already have an account? sign in
Join our new commenting forum
Join thought-provoking conversations, follow other Independent readers and see their replies