Red flag laws don't work. The only way to heal our nation is to ban guns entirely
This month's numbers alone prove that nobody should have a firearm — not ordinary civilians, not civilians with licenses, and not police officers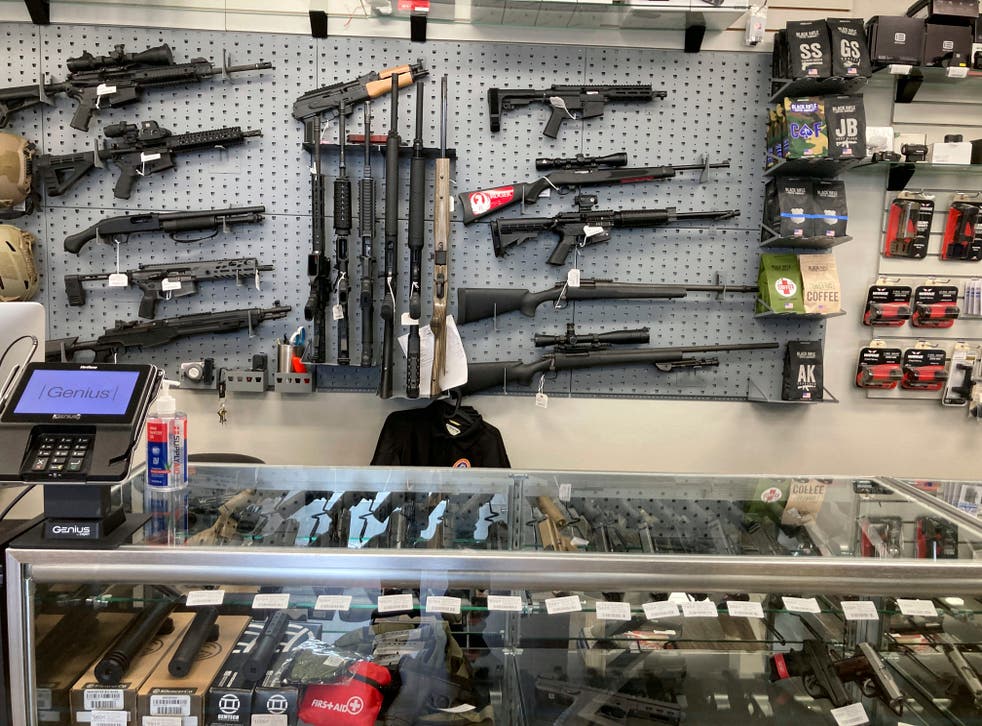 How many shootings in the past month? In 2021?  Well, as any "woke lawyer" (as my trolls on Twitter like to call me) would tell you, it depends. It depends on how you count them, for instance. According to the Gun Violence Archive there have been (so far) 36 mass shootings in April with a total of 44 people killed and many more injured. If you want to count "simple" shootings, then in just the past 72 hours there were over 253, but that number will likely go up between the time I finish writing this and when my editor publishes it. 
In 2021, there have been at least 404 officer-involved shootings where police killed someone. According to a Washington Post database, in the past year 988 people were killed by police. Going back a bit further, according to the Children's Defense Fund, in 2019, a child or teenager was killed by a gun every two hours in America. And according to Everytown Research, every month 53 women are shot and killed by an intimate partner. 
On a personal level, my brother and sister were half-a-block away from the 2017 Parkland shooting in Florida. And I have been in close physical proximity to at least three mass public shootings in my 36 years of life, which feels like a lot. Working as an advocate for domestic violence victims, I have borne witness to many more stories of gun violence from my clients. In short, there are myriad ways to tally the killing and terror.
When I was doing my research for this article, I began reading through incident reports to learn about the circumstances of each shooting death. I didn't have time to read all of them. But at the top of the list of officer-involved shootings in 2021 was an incident from Colorado, my home state. The report notes that today officers shot and killed an unidentified suspect who was wielding an assault rifle. When our citizens and our police are armed to the hilt, what hope do we have?
Because it's not enough to talk about "reasonable gun restrictions" anymore. That conversation is moot. Take, for instance, the recent shooting in which eight people were killed at a FedEx in Indianapolis. Indiana has "red flag" laws that supposedly work to restrict access to weapons from persons who present a danger to themselves or others. But the law failed; the shooter had a gun taken away from him by law enforcement and he was still able to buy assault weapons, including a HM15F-556 and a Ruger AR-556. 
A Ruger AR-556 was also used by the gunman who lives minutes away from my house and killed 10 people in Boulder, Colorado, on March 22. I have family members who, because of a sad history of mental health issues and opioid addiction, should never have been allowed to purchase and carry a gun, and yet, they do so lawfully. They are no longer allowed over to my house for anything, ever.
And while Derek Chauvin was on trial for the merciless, protracted and televised murder of George Floyd, police killed on average three people a day. Thirteen-year-old Adam Toledo in Chicago, 16-year-old Ma'Khia Bryant in Ohio, Daunte Wright in Minnesota — and those are just a few of the names that made the news. The rest go unnamed and their deaths all too often unanswered for. This has been going on for centuries in the US. It's time we got real and talked about taking everyone's gun away, including and especially police officers'.
Simply put, Americans will not be safe until civilians and law enforcement alike are relegated to solving their problems without the murderous assistance of firepower. We clearly can't handle the responsibility.
Register for free to continue reading
Registration is a free and easy way to support our truly independent journalism
By registering, you will also enjoy limited access to Premium articles, exclusive newsletters, commenting, and virtual events with our leading journalists
Already have an account? sign in
Register for free to continue reading
Registration is a free and easy way to support our truly independent journalism
By registering, you will also enjoy limited access to Premium articles, exclusive newsletters, commenting, and virtual events with our leading journalists
Already have an account? sign in
Join our new commenting forum
Join thought-provoking conversations, follow other Independent readers and see their replies