Regeneration is not a dirty word – improving housing doesn't always have to end with gentrification
Why would you take pride in your estate if it's run down? Why would you form a community football team if there's nowhere decent to play?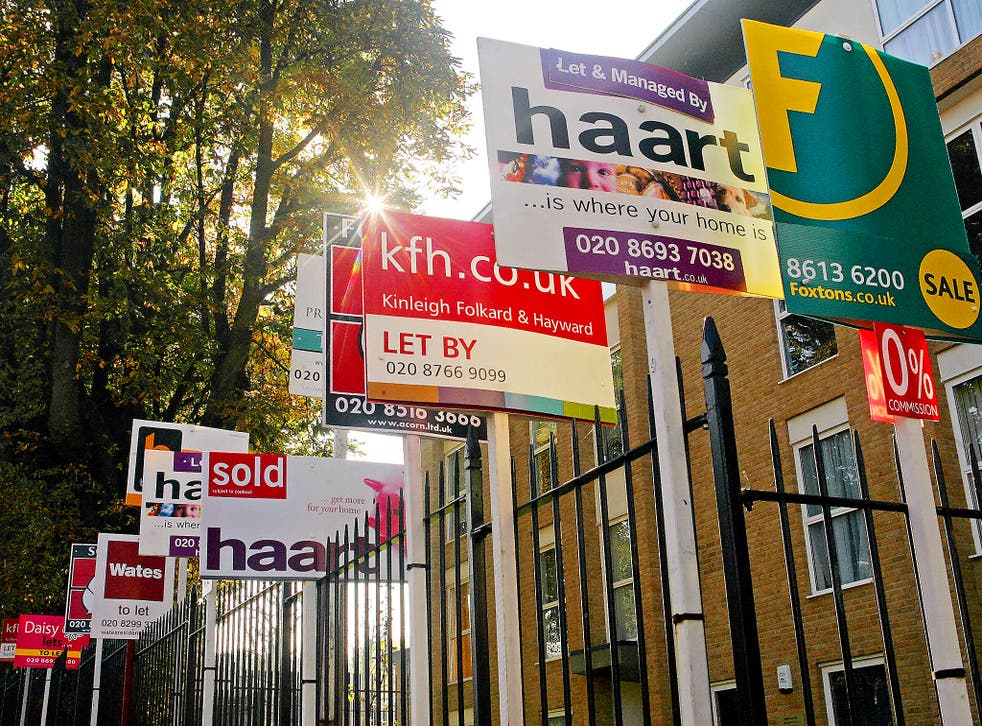 For some, the idea of regeneration equates to gentrification. This is the idea that, along with demolishing outdated buildings, communities are demolished too and are replaced with cereal cafes and micro-breweries. But it's not all about increasing supplies of quinoa and kombucha tea for the enjoyment of a whole new set of residents.
Regeneration isn't a dirty word. Not in my world anyway.
The drivers for regeneration must be geared towards benefiting the existing communities. They are the very people who we build for. It's about building on the existing strengths of the area and addressing the issues that people live with.
Working for a national charity and one of the UK's largest developers of homes for sale and affordable rent, our social mission is all about building homes, independence and aspirations. The buildings we develop must do more than simply provide a roof over somebody's head.
UK news in pictures

Show all 50
So what makes it more than bricks and mortar? Take one of our recent regeneration programmes in London, at Rayners Lane. The estate was previously difficult to manage, run down and unpopular. Fear of crime was high, with only a third feeling safe being out after dark.
Can we fix that by simply providing better quality houses? The answer is no. It's not just about what you live in, it's about how you socialise with your neighbours and having access to great communal facilities and spaces.
Antisocial behaviour might often be the product of boredom. At Rayners Lane, we delivered not only houses and apartments, but also local shops, business space, sports facilities, the Beacon Centre (a multifunctional community centre) and a new park. This changes behaviours. Activities encourage community cohesion.
The result? Research carried out by the London School of Economics found that four in five residents think the quality of life on the estate is good or excellent, compared with only a quarter in 2003. Perceptions about crime have changed significantly for the better. Half of all residents think that crime has reduced in the last year. Plus, learning, skills and employment have shown noticeable signs of improvement with local schools improving and the number of people with qualifications increasing. These are all factors that contribute to the area's appeal.
Of the 539 original homes at Rayners Lane, 500 of the new properties (a total of 800 new homes) were occupied by the existing residents.
The people are not the problem. The built environment in which they live, however, can have a detrimental impact on behaviours and aspirations.
"Capitalism is breaking": meet the 25-year-old London politician fighting the housing crisis
Why would you take pride in your estate if it's run down? Why would you form a community football team if there's nowhere decent to play?
The idea of uprooting families and dispersing people who have built up a community and support networks goes against everything social housing providers believe in. But by introducing an increased variety of homes for sale and for rent we create a more balanced community and increase opportunities for existing residents who, for example, may wish to buy their own home.
Similarly, we need to ensure that buyers are not priced out of the market when it comes to some of the more highly sought after locations. Take the Quayside in Newcastle – a hub of nightlife, arts and culture. Local people should enjoy these benefits, which is why we have created high quality affordable housing on the Quayside, so first time buyers can enjoy home-grown culture right on their doorsteps too.
Everyone has potential. Sadly, some are trapped in apathetic environments that inhibit this.
Regeneration might be a dirty word to some, conjuring up images of forced moves and disrupted communities. To me, it's the complete opposite and that's why I'm proud to play a significant role in it.
Brian Ham is the executive director of development at Home Group
Register for free to continue reading
Registration is a free and easy way to support our truly independent journalism
By registering, you will also enjoy limited access to Premium articles, exclusive newsletters, commenting, and virtual events with our leading journalists
Already have an account? sign in
Register for free to continue reading
Registration is a free and easy way to support our truly independent journalism
By registering, you will also enjoy limited access to Premium articles, exclusive newsletters, commenting, and virtual events with our leading journalists
Already have an account? sign in
Join our new commenting forum
Join thought-provoking conversations, follow other Independent readers and see their replies