Republican governors are making themselves some powerful enemies. That's great news for Democrats
Lawmakers such as Florida's Ron DeSantis and Texas' Greg Abbott have lost the trust of local business owners with their anti-science approach to Covid — and that could cost them big in future elections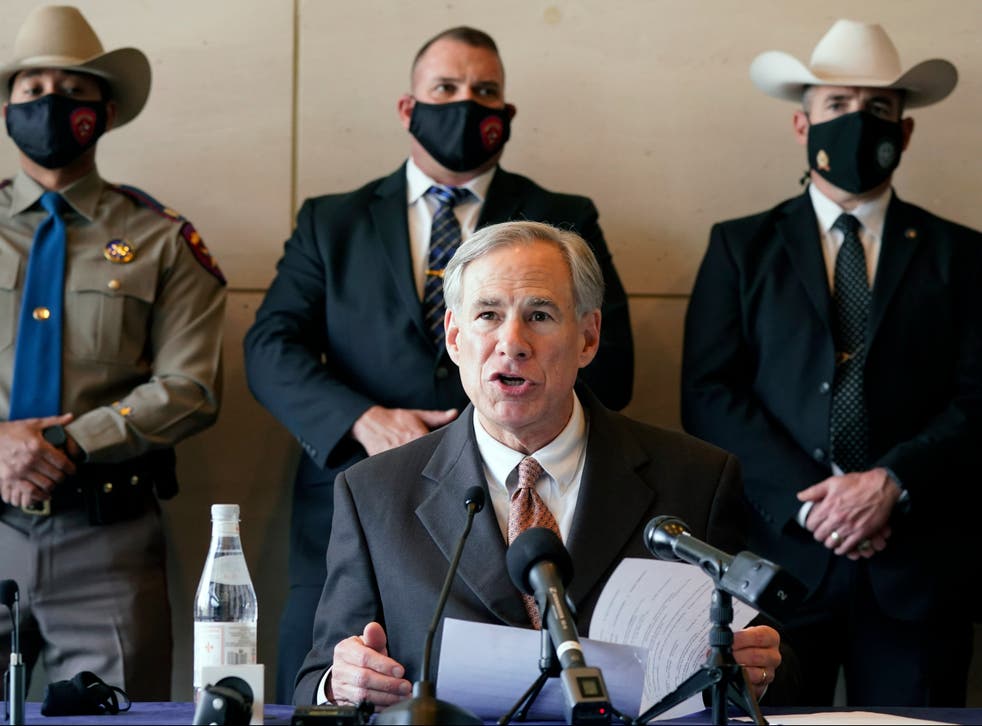 The Republican Party's unapologetic Covid denialism played an outsized role in Donald Trump's humiliating electoral defeat last November. For Americans who watched in horror as pandemic-related deaths spiraled and businesses shuttered, the GOP's mockery of medical guidance like socially distancing and wearing masks put the party at odds with the majority of voters.
Now a new wave of anti-lockdown measures enacted by conservative governors may be pushing the American business community to its breaking point. Without the support of such a community, which has bankrolled GOP political efforts for the better part of a century, the Republican Party will be weaker and more unstable than at any time in modern history. Their spectacular collapse is a double-edged sword for a country still trying to work around Republican attempts to minimize the pandemic.
Nowhere has the broken alliance between business groups and Republican politicians been as visible as in Florida, where Governor Ron DeSantis called vaccination passports a "very, very bad idea" that would never earn his support. That rankled a big tent of business groups including the mighty US Chamber of Commerce, which has been working with airlines and the federal government to develop some form of unified standard for travel and consumer activity. 
The Florida Chamber of Commerce also publicized a rare moment of open disagreement with the GOP legislature in a striking post titled "Follow Facts, Not Fear." This comes as a growing number of businesses are criticizing Republicans for failing to heed industry guidance on the safest ways to reopen shops battered by a decline in tourism and Covid capacity limitations. 
In Texas, another GOP stronghold, business leaders blasted Governor Greg Abbott's reckless decision to end mask mandates and social distancing requirements. Now local Texas businesses face a difficult choice: follow the federal government's medical guidance and risk persecution by Texas state officials, or follow Abbott's dangerous orders and risk worsening a public health crisis that has already cost some Texas businesses over 70 percent of their expected 2020 revenue.
As Trumpist Republicans like Abbott and DeSantis abandon their long-time business allies in an attempt to replicate the former president's populist, anti-science message, they're also making powerful enemies. In the absence of GOP leadership, over a quarter of small businesses are on the verge of exhausting their cash reserves. Every new superspreader event created by an inadvisably opened bar or a Spring Break bacchanal pushes back the day when those business owners can begin recouping their losses. CEOs aren't likely to forget which party drove their business into bankruptcy.
Unlike Congress or even the White House, the Edelman Trust Barometer ranks business leaders as among America's most trusted voices for honest news about the pandemic. By comparison, politicians rank near the bottom of the pack. And that trust in business has only grown after a year of Republican antics cost 12 million Americans their jobs — with no plan for a post-Covid recovery. With voters increasingly turning to infuriated business leaders and tuning out Republicans' anti-mask rhetoric, GOP candidates used to enjoying a safe bulwark of business support now find themselves politically isolated in once-red suburbs.
"We knew that government and media had trust challenges going into the crisis," Edelman CEO Richard Edelman said of the report. What few on the right expected was just how quickly business leaders would leverage their position of public trust to explain just how damaging the GOP's do-nothing approach to the pandemic has been to businesses who once considered conservative governors powerful allies.
Now the GOP's fetish for deregulation and free markets threatens to keep businesses closed and incomes down, leaving conservative-aligned groups like the Business Roundtable alone in their push for common-sense workplace safety policies. Eighty-one percent of small businesses suffered financial losses over the past year, with one in five small business owners tapping into their personal savings to cover expenses. They're in no mood to humor GOP theatrics that end up needlessly extending the country's consumer slump.
The ongoing family quarrel between conservatives and the business leaders who count on them to protect commercial interests presents a rare opportunity for newly empowered Democrats. Not only do economists predict that President Biden's American Rescue Plan will provide speedy recovery to small businesses disproportionately hurt by the pandemic, but a surge in vaccination thanks to Biden's inoculation campaign will deliver a safe, sustainable path to economic recovery for businesses of all sizes.
Democrats are proving themselves capable of protecting both working families and small businesses, a prospect Republicans fear will send them into the 2022 midterm elections without a clear pro-business message or unified support among entrepreneurs. If Democrats can avoid the distractions of a right-wing media complex and focus on delivering a safe economic reopening, they could achieve a victory unseen in the 20th century: a progressive-business coalition capable of neutralizing the GOP for years to come.
Join our new commenting forum
Join thought-provoking conversations, follow other Independent readers and see their replies