Rihanna's new boyfriend is from Saudi Arabia, but that doesn't make him sexist
The backlash to their relationship shows that the Western world is quick to jump to judgement based on nothing but his nationality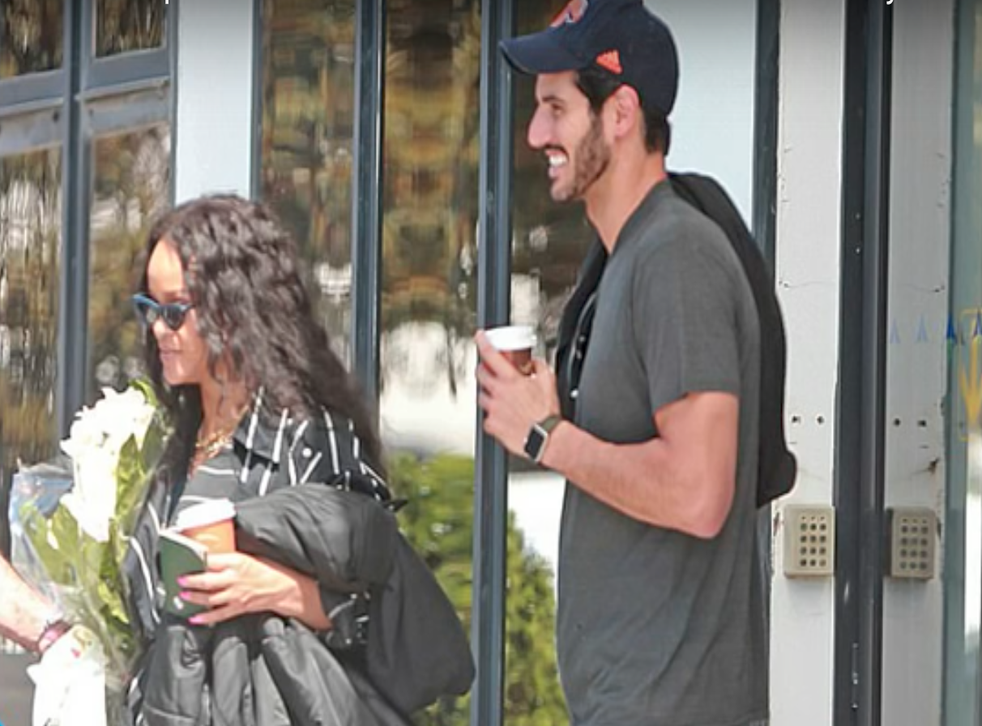 Earlier this week, R'n'B megastar Rihanna was photographed in a passionate cinch with an as-of-then unidentified man.
Predictably, huge interest greeted the publication of the photographs – following her doomed relationship with rapper and domestic abuser Chris Brown, Rihanna hasn't gone public with any romance other than a short fling with musical collaborator Drake.
As social media users gushed their approval, media outlets rushed to identify her handsome new love interest. It didn't take long before he was revealed to be prominent Saudi Arabian businessman Hassan Jameel of Abdul Latif Jameel Domestic, which owns the rights to sell Toyota cars in the gulf state. Jameel's family has an estimated worth of $1.5 billion (£1.1 billion), and he's formerly been romantically linked to British supermodel Naomi Campbell.
While Jameel is undeniably fabulously wealthy, Rihanna is hardly broke – her fortune is estimated at around $230m. Both successful entrepreneurs in their own right, Jameel and Rihanna make for a well-matched (and genetically blessed) couple. So far, good for them – and given the abuse Rihanna suffered at the hands of Brown, no-one would begrudge her some romantic happiness.
Rihanna holds mic out for singing fan at gig, has her mind blown
Which is why the racist response to Jameel's ethnic origin has been particularly painful to see. As it became known that Jameel was a Saudi heartthrob, the backlash commenced.
Some mistakenly identified Jameel as a member of Saudi's ruling royal and suddenly, Jameel became responsible for the Saudi Government's multiple human rights abuses; for the nation's grotesque wealth inequality; for the House of Saud's continued subjugation of women. Rihanna – whose unapologetically sexual, don't-give-a-f*** attitude has won her many feminist fans – was suddenly debasing herself by dating a woman-hating member of a corrupt Arab ruling elite.
"Rihanna you can do better than a man whose family would have an empowered woman like you disowned, locked away or stoned. Dump the loser," wrote one prominent feminist activist. "I like to tell women about abusive men or men who support abuse. It's called sisterhood … He is linked to the house of Saudi and family rule over the abuse of women daily. So yeah I object to him and his fellow men."
Jameel is not a member of the Saudi royal family. He's a private businessman, who happens to be from Saudi Arabia, a nation where women can't drive, schoolgirls have burned to death for not wearing correct Islamic dress; female maids and domestic workers are routinely raped, beaten and abused; and women are stoned to death for adultery. We must never let our outrage at the violations and indignities endured by Saudi women and girls abate.
But to label Jameel an abusive man without any evidence to do so conflates an individual – one Saudi man – with structures of power that continue to suppress and abuse women. Jameel isn't the system; he's just a person, who happens to be male.
To decry him simply on account of his ethnic origin, without any other evidence to support your claims, is flat-out racism. Yes, he's extremely rich. But would we accuse a Venezuelan billionaire of being responsible for his country's food shortages, or an Australian tycoon of his country's despicable attitudes towards Aboriginal people? At most, we can say that Jameel's personal wealth is representative of the worst inequalities of late-capitalism. But as Grenfell Tower has taught us, the Saudis don't have a monopoly on social injustice.
Google marks International Women's Day with 13 amazing women

Show all 13
Another troubling subtext to the Jameel backlash is the people tweeting that Rihanna shouldn't date an Arab man because he'll never marry an openly sexual woman like her.
"You gotta love how an Arab man won't marry an Arab girl who's been with even 1 man before. But will then easily date a girl like Rihanna" wrote Twitter user @monzy_83, before advising Rihanna to "run as fast as her hot legs will take her away from this dude."
These assumptions are based in nothing more than speculation and prejudice. Plus, who says Rihanna wants to marry this guy? This line of thinking simultaneously decries Jameel for being anti-feminist simply on the basis of his nationality, while reinforcing patriarchal institutions such as marriage.
If feminists care about advancing rights for women of all creeds and countries, then co-opting men into the movement is vital. Saudi Arabian women—who live in a hierarchical, patriarchal society—will not achieve genuine emancipation unless Saudi men become their allies. Like it or not, the women's rights movement in Saudi Arabia is dependent on men for its success.
Men like Prince Alwaleed bin Talal have championed the women's driving movement, and will be instrumental in its eventual success. Saudi Arabian activist Manal al-Sharif's biography, Daring to Drive highlights the fact that many Saudi men, like al-Sharif's brother (who stood by her side throughout her imprisonment and campaigning) care about addressing the injustice within their society. To describe all Saudi men as abusive is not just unfair; it also sets back the women's rights cause in the nation.
The criticism of Jameel also smacks of what the late, great Edward Said correctly defined as orientalism – the West's patronising attitude towards cultures different to our own.
When we thought that Jameel was a Spanish footballer, we applauded him: but when we thought that Rihanna was dating a Middle Eastern man – an Arab, no less – we condemned her, implying that Arab men can't respect women, only Western men do. As a British-born woman of Middle Eastern descent, I find this attitude is both tiresome and disempowering. Perhaps it bears repeating that two women are killed each week by current or former partners in the UK.
Saudi Arabia isn't the only nation to mistreat women – misogyny has no borders, colour or creed. And as a survivor of domestic violence – committed at the hands of an American man, Chris Brown, not a Saudi – Rihanna knows this only too well.
Register for free to continue reading
Registration is a free and easy way to support our truly independent journalism
By registering, you will also enjoy limited access to Premium articles, exclusive newsletters, commenting, and virtual events with our leading journalists
Already have an account? sign in
Join our new commenting forum
Join thought-provoking conversations, follow other Independent readers and see their replies