Lizzie Armitstead doesn't deserve to compete in Rio and it shouldn't be unpatriotic to say so
As the former British rower Zac Purchase put it this week: 'Imagine what we would be saying if she was Russian.'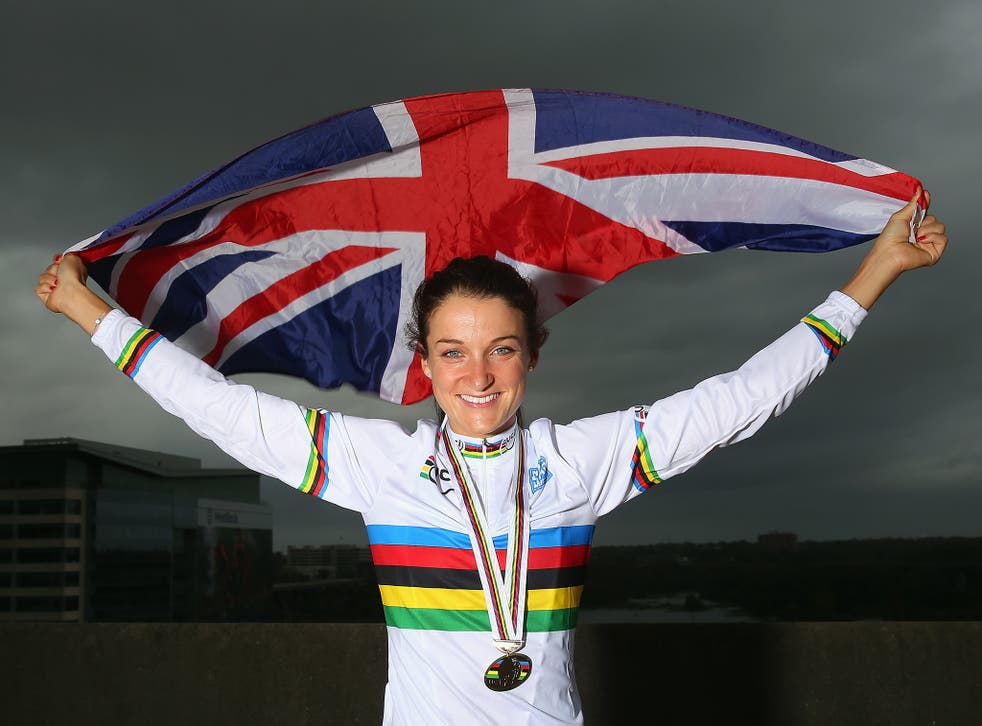 It might feel unpatriotic to ask why Lizzie Armitstead – the emblem of British Olympian spirit whose silver in London was the start of all that followed – will be here on the Atlantic coast competing in the road race on Sunday, when she has missed three drugs tests. National pride, of course, has nothing to do with it.
After all that has befallen and discredited cycling in recent years, it an area of Olympics competition which cannot afford apparent mix-ups in testing. The reputation of the British cycling team is not purer than the driven snow simply because its performance director Dave Brailsford once told us so. Cycling needs its athletes to respect and adhere scrupulously to the testing systems in place. If they cannot do so, then they should be excluded from competition. Armitstead is no different.
She, like every other athlete, know she faces a two-year ban from her sport if she fails to be available for testing three times in a 12-month period - "whereabouts" failures, as they are known in the sporting vernacular.
Ten British Gold Medal Prospects At Rio 2016

Show all 10
To miss one test ought to be a shock. To miss two an oversight which should have a competitor ready to make the drive to the tester's house if required, given that it's three strikes and you're out. To miss a third? "Naivety" was a word Armitstead used in an interview with the Daily Mail, which broke the story. But she was 26-years-old at the time of her first no-show. To the wider world, this pattern of behaviour is just rank suspicious.
Having failed, as asked, to provide a hotel room number in Sweden, where was competing at the time of the first failure to comply, she had her mobile phone on silent mode "out of courtesy to a room-mate" when the tester tried to call her. This first failure did not seem to concern her until she failed to show for two more and faced exclusion. She was too busy to challenge it because she had the World Championships just ahead and "didn't want the distraction."
Thanks to the lawyers engaged by British Cycling on her behalf, she has challenged it now. The Court for Arbitration in Sport concluded that the tester did not work hard enough to find her, though her description of him and his work was breath-taking in its complacency and indifference. "He did not do a good enough job in trying to find me," she said, as if the official was some kind of lackey.
We have been here before, listening to stories of why an athlete has failed to be available for testing. It's a few years since Mo Farah's people went to the lengths of videoing the interior of his home to demonstrate why he could not hear the doorbell that was rung repeatedly over the course of an hour. That was suspicious, too.
Armitstead fuels the perverted sense of victimhood felt by those Russians who are not welcome here because of their nation's state-sponsored cheating. As the former British rower Zac Purchase put it this week: 'Imagine what we would be saying if she was Russian."
The reaction to her if she makes it to the podium will be interesting to observe. There may not be universal acclaim. As Canadian three-time former Olympian cross-country mountain biker Geoff Kabush put it: "First test understandable but I'd be hyper aware about missing second. If I missed second there is no chance I'd miss third."
Sport knows that Russia has amplified the need for systems to detect the perpetrators. Those who impede and discredit the system do not deserve respect. Armitstead should not be here.
Register for free to continue reading
Registration is a free and easy way to support our truly independent journalism
By registering, you will also enjoy limited access to Premium articles, exclusive newsletters, commenting, and virtual events with our leading journalists
Already have an account? sign in
Join our new commenting forum
Join thought-provoking conversations, follow other Independent readers and see their replies