Team GB's Rio 2016 medal haul is a sign of the 'soft power' Britain will wield after Brexit
In the absence of our ability to act as part of an economic bloc with our ex-EU partners, soft power may become the order of the day as we attract the world's attention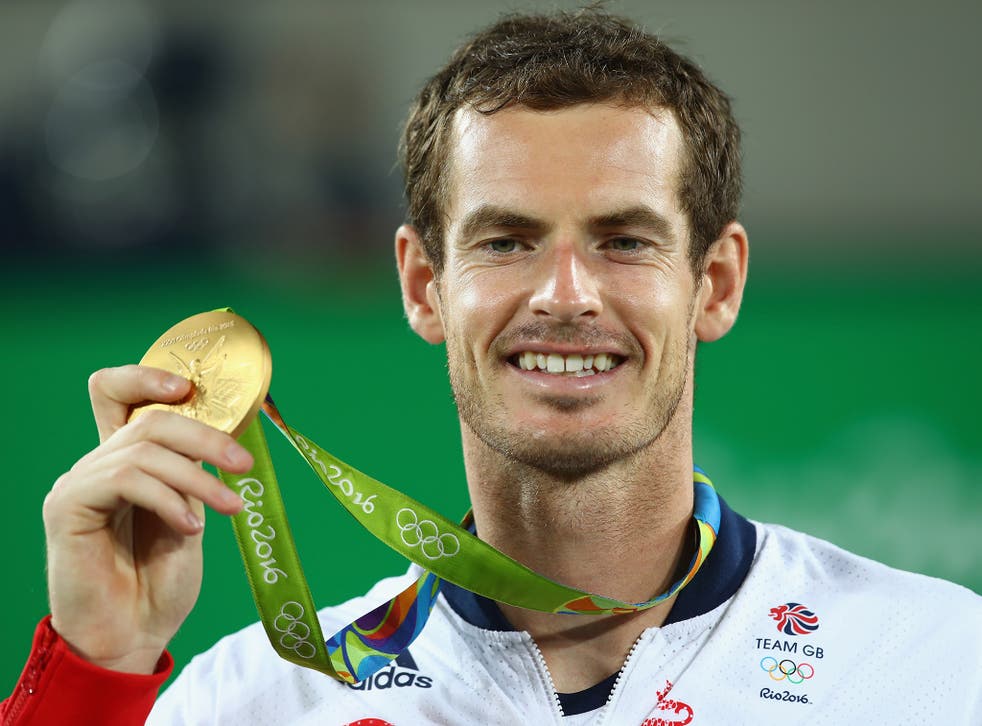 On "sensational Sunday", as the headlines had it, we were all cheering on Team GB and feeling pretty happy to be British. In those moments of sporting brilliance, the United Kingdom's unity suddenly seemed beyond question. Andy Murray could as easily have been from south London as Scotland, while Hemel Hempstead's Max Whitlock was, at a stroke, a symbol of every good British value going.
In the wake of the decision to leave the European Union, our Olympic successes are a useful way to help heal some of the rifts that have revealed themselves in the last six weeks or so. But are they also important to the UK's position globally, now that the people have spoken and we are soon to go it alone, split asunder from our chums in Brussels?
In the absence of our ability to act as part of an economic bloc with our ex-EU partners, soft power may become the order of the day as we attract the world's attention.
Britain's position as a global centre of culture is already well-established. A long history of stability and educational excellence has helped in that regard, but ever since the heady days of nineties Cool Britannia, innovation and excellence in the arts have been a particular source of national pride. That isn't to say the sector hasn't suffered cuts from time to time – notably in the years after the global financial crash in 2008 – but we are still producing the goods.
The 8 Team GB at Rio 2016 prints

Show all 8
British popular musicians – Adele, Sam Smith, Coldplay, Jess Glynne – are regularly rivalling America's best in terms of sales and acclaim. The UK's literary and artistic scenes are vibrant, while last year the Government extended tax breaks for the British film industry. Film London produced statistics which showed the film and television production industries generated a staggering £649m for the UK economy in 2015 – making us a leading player on the world stage.
As for sport, England's dismal exit from Euro 2016 was offset to a degree by the unexpected performances of Wales and Northern Ireland. And if the English national team never quite lives up to its billing, in the Premier League we can still boast with some justification the "Best in the World" tag, which explains why managers such as Jose Mourinho and Pep Guardiola want to work in this country.
In both rugby and cricket, we are more than a match for traditional rivals Australia – the country which arguably sets the template for using sport to bolster national pride and international prestige.
Yet it appears to be on the Olympic stage that our sports stars most compellingly excel. At the London Games four years ago, Team GB's medal haul was a staggering 65. For Rio, UK Sport targeted 48 medals, which would make it our most successful overseas Olympics ever. We are, say team bosses, "ahead of the curve" in trying to meet that target.
The media has reflected the public's delight at the triumphs of recent days. Gold medallists have adorned front pages, as well as back, and have led TV and radio bulletins. It is a change from the usual scepticism with which journalists are traditionally assumed to regard almost anything. Should it, however, be a sign of things to come?
Rio 2016: Olympic country houses bring cultures together
After all, the media can set agendas as well as follow them. If the global economic success of the UK is in part to be achieved by projecting an image of confidence, openness and general national strength, ought news outlets to take the lead in the construction of that appearance?
It is said of course that good news does not sell. But the London Evening Standard, The Independent's sister paper, made a conscious shift towards a more positive and optimistic approach at the turn of the decade and has become profitable. Social media, meanwhile, has demonstrated there is a huge appetite for the good sides of human nature – and charming cats. Death-filled banner headlines are not the be all and end all for media audiences.
In the final analysis the media has a duty to tell the world as it is. But we all have a stake in Britain's future. Would it be too intolerable if journalists accentuated the positives a little more?
Register for free to continue reading
Registration is a free and easy way to support our truly independent journalism
By registering, you will also enjoy limited access to Premium articles, exclusive newsletters, commenting, and virtual events with our leading journalists
Already have an account? sign in
Join our new commenting forum
Join thought-provoking conversations, follow other Independent readers and see their replies