Royal Mint made the right decision over Roald Dahl. If only we could say the same for other British institutions
This is not a matter of censorship; it is a way of righting the wrongs of the past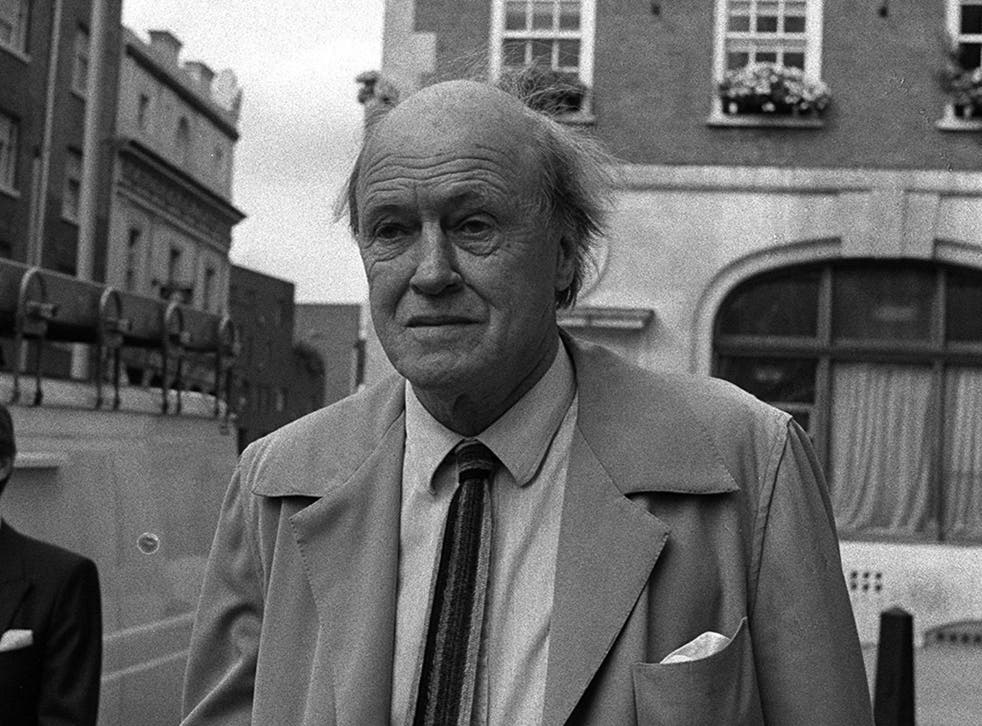 In a rare move for a public institution, the Royal Mint has decided against celebrating a British cultural figure with a history of sharing racist views. This time it's Roald Dahl in the spotlight – a known antisemite and, rather uncomfortably, the author of an long list of celebrated children's books.
For a short period, Dahl was in the running for having a commemorative coin made in his honour. The decision against Dahl and in favour of alternative figures was made in 2014 when the Royal Mint subcommittee concluded that, as a result of his openly hateful statements towards the Jewish community, marking the centenary of his birth was "not recommended" and that he was "not regarded as an author of the highest reputation".
Good decision. Among other shocking statements, Dahl had, in an interview with the New Statesman, gone as far as to rationalise the Holocaust because of some imagined "trait in the Jewish character" that meant, he said, "even a stinker like Hitler didn't just pick on them for no reason". We can all agree that, whatever his achievements in literature, these are not the sentiments of a man who should be held up as a British icon.
The decidedly less controversial William Shakespeare and Beatrix Potter – a writer, incidentally, now considered to be ahead of her time as an anti-imperialist – were later put forward as alternatives.
This positive move would be easier to celebrate if it were not still so rare. So many figures in our national history are still lionised for their achievements despite their questionable influence on British culture.
The 2016 Rhodes Must Fall movement in Oxford – the Oxford University offshoot of the South African student movement against campus statues of the still celebrated imperialist, Cecil Rhodes – offers a prime example. Not only does the university's refusal to reckon with the atrocities at the hands of Rhodes stand in direct opposition to the values it claims to uphold, it suggests that the very same atrocities should be swept under the rug lest his others endeavours be forgotten. Two years after the campaign began, Rhodes' statue remains in place – mostly owing to the threat of donation withdrawals from Oriel College's alumni.
To some, this may seem like ancient history but the views of such figures still matter in the here and now. Hate crimes have risen exponentially over the past few years, a rise of more than 40 per cent for religious hate crime. How such matters are discussed and handled in public sets a precedent.
The BBC is another example of an institution that has failed to act when questions have been raised about its biggest stars. The Apprentice, now in its 14th series, still boasts the presence of Alan Sugar who earlier this year faced no repercussions for comparing the Senegal World Cup team to the black sunglasses vendors he's encountered at the beach in Marbella.
Other companies and institutions would do well to take note of the Royal Mint advisory committee's exemplary due diligence here. The Royal Mail – which, admittedly, is not state-owned, but is no less significant in our national life for that – is one such example. In 2016, it chose to release a series of commemorative stamps in honour of the author Agatha Christie, whose xenophobia was clearly exposed in the descriptive passages in many of her novels. And a decade ago, it chose to celebrate contraception pioneer Marie Stopes, who – notwithstanding her significant achievements for women's reproductive health – was also a Nazi sympathiser.
That move saw enough of a backlash that you would think the postal company would want to avoid it happening again. Apparently not.
Of course, choosing to face up to the views of previously beloved figures is not solely a burden for companies to bear; that's a matter for all of us. But it would be a step in the right direction if, like the Royal Mint, more organisations (and especially those that are state funded) took this responsibility seriously. If not, we run the risk of further amplifying a growing hostile rhetoric against marginalised groups already fending off attacks on their existence in modern Britain.
This is not – as I'm sure some people will claim – a matter of censorship. It is a way of righting the wrongs of the past; a past in which marginalised people were more widely accepted as fair game, their existence not considered nearly as important as the legacies of those who sought to tear them down.
Support free-thinking journalism and attend Independent events
Holding these people accountable, whether or not they're alive to learn from the criticism, can also present vital lessons for all of us. After being suspended from the Labour Party in April for sharing an image with the caption "Solution for Israel-Palestine Conflict – Relocate Israel into United States" on Facebook, Naz Shah, Labour MP for Bradford West, admitted that facing consequences for her online activity had taught her a valuable lesson about her ignorance.
In this political climate, aren't those opportunities for growth exactly what we need?
Register for free to continue reading
Registration is a free and easy way to support our truly independent journalism
By registering, you will also enjoy limited access to Premium articles, exclusive newsletters, commenting, and virtual events with our leading journalists
Already have an account? sign in
Register for free to continue reading
Registration is a free and easy way to support our truly independent journalism
By registering, you will also enjoy limited access to Premium articles, exclusive newsletters, commenting, and virtual events with our leading journalists
Already have an account? sign in
Join our new commenting forum
Join thought-provoking conversations, follow other Independent readers and see their replies