Rule changes suggest planning for the post-Corbyn era
Both sides in the Labour Party seem to be trying to fix the rules for factional advantage: what about trying to persuade the other side's supporters that they have the right ideas for the country's future?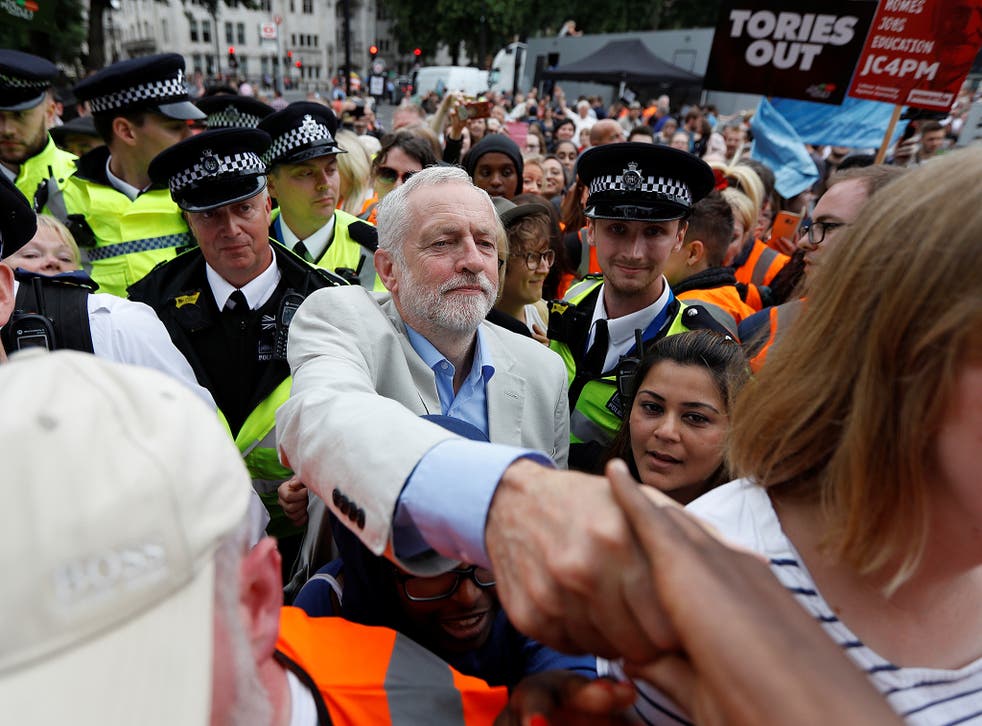 The debate about the rules for Labour leadership elections is now moving from folly to parody. After Ed Miliband changed the rules to reduce the role of Labour MPs, Jeremy Corbyn's supporters now want to cut their influence still further.
The Corbynites appear to admit that so few Labour MPs support their politics that they need to reduce the number of MPs and MEPs required to nominate a candidate. Meanwhile the non-Corbynites appear to admit that so many party members and supporters reject their politics that their only hope of regaining the leadership is to fix the rules to prevent a Corbynite candidate being nominated.
Neither side seems to be interested in persuading the other's supporters that they have the right ideas for the country's future.
Thus we are in the absurd position where the leader's supporters argue in effect that one of his problems is that he has the support of too many Labour MPs. They propose to cut the threshold for nominations from 15 per cent of MPs and MEPs to 10 per cent. That would mean each candidate in a leadership contest, should a vacancy arise, would need 29 nominations rather than 43. (There are 262 Labour MPs and, until March 2019, 20 MEPs.)
Quite by coincidence, my tally of Corbynite MPs and MEPs is that there are about 37 of them, so not enough to nominate a "core group" Corbynite under the present rules but easily enough to do so under the proposed amendment.
UK news in pictures

Show all 50
The proposal is cleverly being sold as a "compromise" – splitting the difference between the current threshold and the so-called McDonnell amendment to cut the threshold to 5 per cent. This idea, which has been successfully labelled by his opponents with the Shadow Chancellor's name, has been much discussed but no one has so far formally proposed it.
The other proposal that has been floated is that MPs and MEPs should be cut out of the election altogether: that candidates should be permitted to run if they are nominated by a minimum number of constituency parties or affiliated organisations.
These plans have forced non-Corbynites to defend the existing rules and to argue that party members should be denied the right to vote for a "core group" candidate. Some Blairites in the party are uncomfortable with this and say that they should try to outflank their opponents. If candidates were required to have only a proposer and a seconder from among their fellow MPs, I have heard it said, this would allow the Corbynites to put up several candidates, which would encourage them to take lumps out of each other.
Seven-year-old asks Jeremy Corbyn: 'When will you be Prime Minister?'
The problem for the non-Corbynites is that they argued it was unsustainable to have a leader with such a narrow base of support among MPs. Yet Corbyn was able to fight an election and gain 30 seats, depriving the Conservatives of their majority. Paradoxically, for a movement built on hostility to the idea of Tony Blair's strong leadership, it may be that Corbyn's personality was enough to carry the party and that most MPs simply don't matter much any more.
What is strange about the proposed rule change, however, is that it seems to be preparing for Corbyn to stand down. Just as it was odd for Len McCluskey, the leader of the Corbyn-supporting Unite union, to be promoting Emily Thornberry, the Shadow Foreign Secretary, as a possible successor. Although Thornberry is close to Corbyn, she is not a "core group" Corbynite, and McCluskey favours her, apparently, because she could "unite the party".
But there is no reason why Corbyn shouldn't carry on as leader until the next election. By then, politics will probably have changed so much that all today's assumptions about Corbynites and non-Corbynites will be out of date.
Register for free to continue reading
Registration is a free and easy way to support our truly independent journalism
By registering, you will also enjoy limited access to Premium articles, exclusive newsletters, commenting, and virtual events with our leading journalists
Already have an account? sign in
Register for free to continue reading
Registration is a free and easy way to support our truly independent journalism
By registering, you will also enjoy limited access to Premium articles, exclusive newsletters, commenting, and virtual events with our leading journalists
Already have an account? sign in
Join our new commenting forum
Join thought-provoking conversations, follow other Independent readers and see their replies