Mentally ill people are the collateral damage of news reports about the Russell Square stabbings
Media coverage of the attack led with our number one collective fear – that someone who is beyond reason will kill or harm us and our family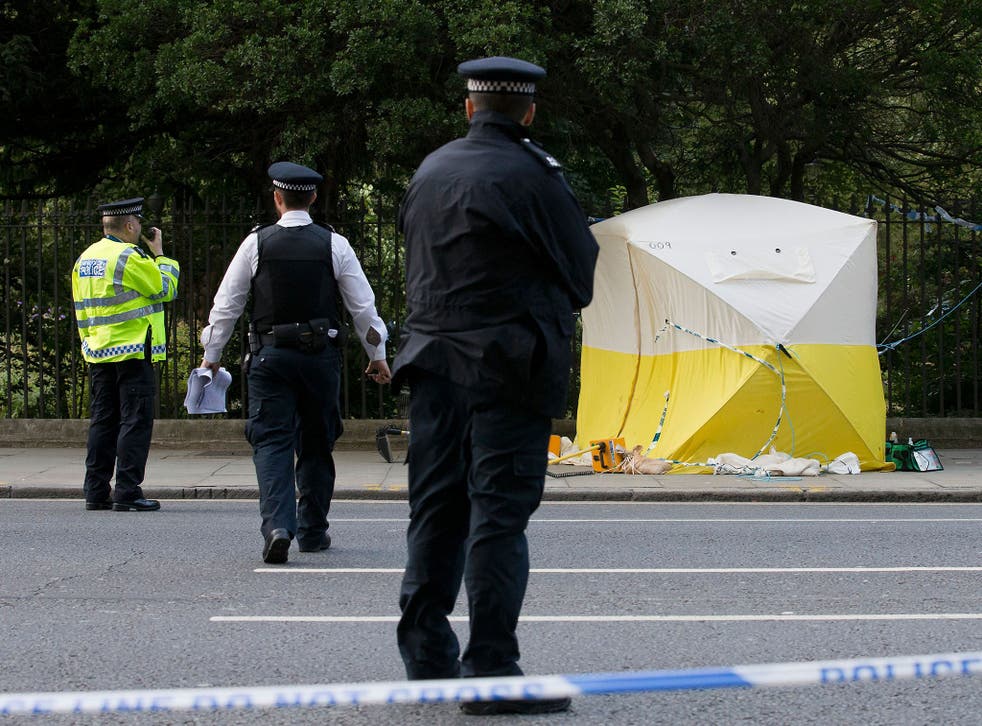 People are wonderful, fragile creatures. Somehow the majority of us manage find ways to live in peace without bringing harm to others. In modern western countries this is our expectation.
When horrible violence erupts, as it did in the London on Wednesday night we immediately look for answers, regardless of who our fear might harm. When the mental health of the suspect appears to be a factor in that violence, our desire for quick answers and decisive action in response has the potential to do great harm.
A 19-year-old man has been arrested by the Metropolitan Police after a woman in her 60s was killed and five others injured in a stabbing attack in London's Russell Square. Early media reports referred to the potential for this horrific event to be associated with both terrorism and mental health ill health.
Speaking to Radio 4's Today programme this morning, Kevin Hurley, the former head of the Counter Terrorism and Public Order Department for the City of London, played down the terrorism aspect but played up the potential that the suspect may be unwell, saying: "The tragic event that occurred could have happened at any day of the week in any street in our cities, because there are lots of mentally disordered people who should be in hospital and who are out and about."
He continued: "This is not unusual. We should not jump to conclusions and say that this is terrorist-related. However, it is another reminder of the fact that we need to do more, potentially, to stop people from being groomed on the internet and hate creatures spreading some unpleasantness."
In pictures: Russell Square stabbing

Show all 6
Over the course of the morning Scotland Yard's assistant commissioner Mark Rowley downgraded terrorism as a possible motive, moving from an initial statement stating "early indications suggest mental health is a significant factor... terrorism as a motivation remains but one line of inquiry" to "early indications suggest that mental health was a factor in this horrific attack... we are keeping an open mind regarding motive."
By mid-morning The Sun was reporting the "random stabbings of crazed knifeman". By late morning, the police briefed the press that the attacks were "spontaneous" and that "victims were selected at random" and that, after interviews with the suspect and his family, they believed the incident resulted from mental health problems.
When such events break the reasoned quiet and order of our lives, we look for ways to make ourselves safe, ways to fit the shock of such attacks into our existing ways of thinking and understanding of the world. We want an explanation for what feels beyond comprehension.
Media coverage and public opinion, sensitive to the possibility of the incursion of terror into our lives, led with our number one collective fear – that someone who is beyond reason will kill or harm us and our family. This shift in thinking seeks to sift the "threatening" from the "reasonable"; the good people from the bad.
This fear that others may experience disordered thinking leads to responses to mental health based not on fact or medical science but prejudice, distrust and fear.
The wish to be able to predict the unpredictable is a powerful urge. It is terrifying to feel that the world is filled with others who might take actions we would never take and whose actions may upset our own sense of safety and security. Fear makes us illiberal, fear disguised as robust opinion even more so.
Russell Square attack: Woman killed in London was American citizen
People trying to get on with life while living with mental health difficulties are the collateral damage of illogical and unachievable calls to remove the possibility of an atrocious act happening again – "Lock 'em up", "Screen them early", "Keep them under close watch."
Of course, it is true that a tiny proportion of the overall number of people with mental health difficulties will commit violent crimes. Some of these are avoidable tragedies and other are not.
Creating conditions where everyone experiencing mental distress is cared for and supported is the work of generations. But one spin of the news cycle can place us further from that ideal than we once were.
Join our new commenting forum
Join thought-provoking conversations, follow other Independent readers and see their replies