Why the IOC is right not to ban all Russian athletes from Rio 2016
The Olympics are about individual performance, and always have been. To ban Russia risked traducing that ideal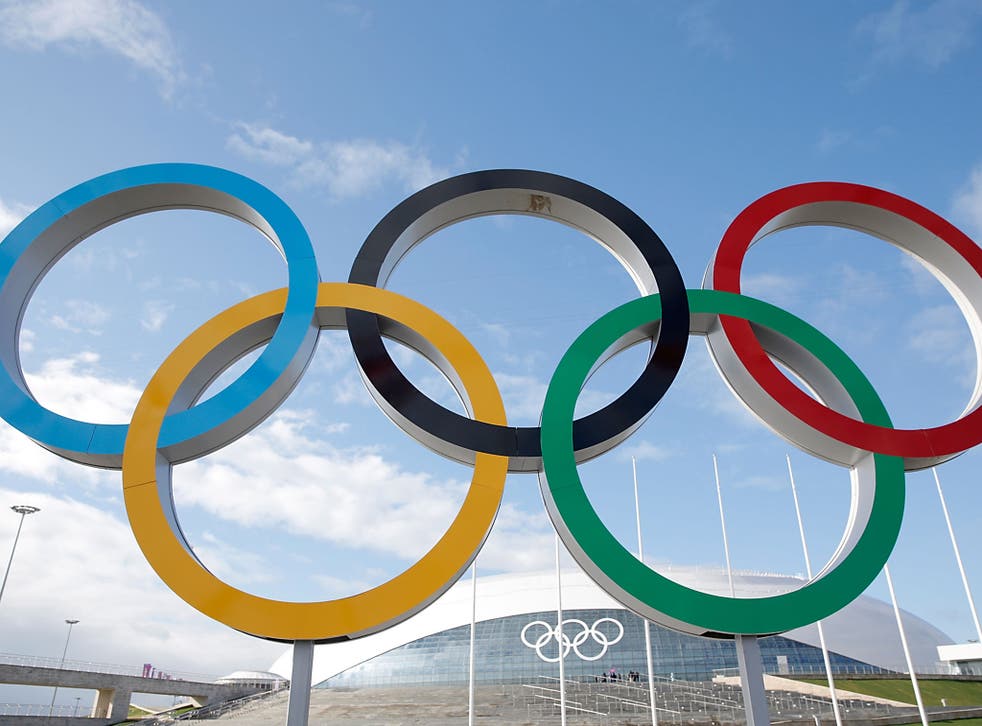 There will be many who will express disappointment, even anger, with the decision of the International Olympic Committee (IOC). Some already have. Their argument for a total ban rests not just on the scale of Russia's past violations, not just on the risk of unfair competition continuing at Rio, but on the direct involvement of Russian state institutions, as confirmed by the World Anti-doping Agency's inquiry.
Personally, I am relieved for a host of reasons, but here are a few.
First, the procession of earlier decisions – plus the mobilisation of other athletes calling for a ban in advance of the IOC ruling – pushed Russia into a political corner and allowed it to play the victim. Ordinary Russian sports fans needed no encouragement from any national leaders, or from their state media, to lash out with accusations that it was all about politics. They felt that the sins of the past were being projected on to the future in a way that gave them no way out and no appeal.
Second was the issue of collective guilt and responsibility. All Russian athletes were being tarred with the same brush. Clean Russian athletes resented that deeply and pitted them against the international sports authorities in a way that could become a liability in the future. The Olympics are about individual performance, and always have been, quite as much as or even more than national performance (however it might look from outside). To ban Russia risked traducing that ideal.
Third, for all the resentment expressed by Russian spokespeople following the WADA verdict, the general response from the Russian political hierarchy since the start of the allegations, up to and including President Putin, has been – in my view, as a long-time observer of Russian politics – surprisingly restrained.
Underlying their statements has been an acceptance that doping is both illegal and undesirable, and an acknowledgement that Russia needs to clean up its act. I know this will be dismissed as hypocritical, but I see a divergence, even a clash, between the hoary old men of the Soviet-era sports establishment and Russia today, and a blanket ban on Russia from the IOC would, in no way, foster positive trends in Russian sport.
IOC preserves rare footage of 1904 Olympics
Fourth, there are several, what could be called, 'procedural issues' that pose as many questions as they answer. Why, for instance, are Russian athletes training for Rio being penalised for what Russia is alleged to have done at Sochi? The Winter Olympics, where there can be no crossover of the same athletes.
If undetected doping is the issue, then it is London 2012 and Beijing 2008 which need to be the benchmarks (which is what is now happening). What's more, the most serious charges originate with a single Russian sports official, Grigori Rodchenko, who has taken refuge in the US. Single-sourcing is never ideal. His evidence may indeed be unimpeachable, but is there an element of wanting to please his new country?
Fifth, and last, what about the shared responsibility of the IOC, the international federations, and WADA itself? What have all these well-rewarded authorities been doing?
Russia and England fans clash at Euro 2016 – in pictures

Show all 15
How come Russia's own anti-doping authorities were under so little scrutiny at Sochi? If they were. How many of the new positives can be explained by improvements in detection techniques facilitating retrospective tests, rather than actual failings first time around?
Above all, why – despite the allegations being around for more than a year – has it taken until two weeks before the Rio Olympics for the investigations and decisions to be complete?
After the IOC ruling, Russia will still have questions to ask (not all of them especially pleasing) and some of its athletes will still have reason to feel aggrieved. But there is now less chance, thank goodness, that Russia will stomp off in a huff and ask whether it is really worth trying to comply with international standards if there is one rule for its athletes and another for everyone else.
Register for free to continue reading
Registration is a free and easy way to support our truly independent journalism
By registering, you will also enjoy limited access to Premium articles, exclusive newsletters, commenting, and virtual events with our leading journalists
Already have an account? sign in
Join our new commenting forum
Join thought-provoking conversations, follow other Independent readers and see their replies