Russia has to change its energy habits – and overcome political divides to do so
The country needs to make a successful long-term transition away from relying on oil and gas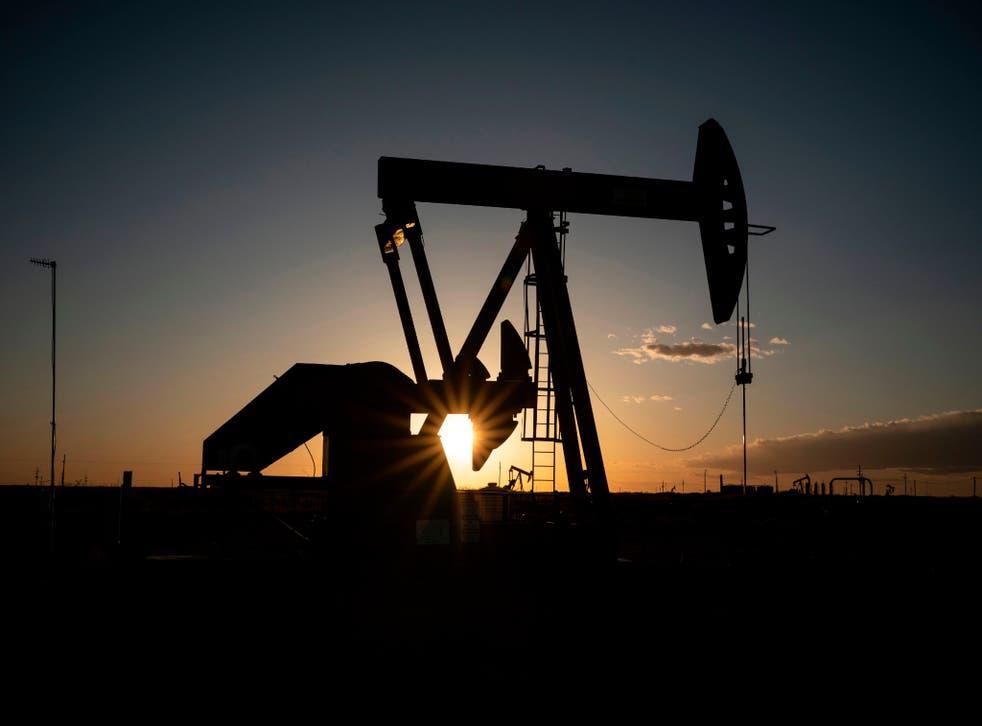 Leer en Español
Russia has to wean itself off its reliance on oil. But it has to use oil and gas revenues to do so.
That is the fascinating, tantalising challenge facing the country, and it is story that has a British twist. Come to that in a moment. First the scale of what has to be done.
Russia is overly reliant on energy and raw material exports, which account for some two-thirds of the total. That means that not only does it have to cope with shifts in oil and gas prices; emphasis on primary production means it has failed to build up other forms of energy and wealth-creation. This leads to huge monetary swings.
Last year, the plunge in oil prices devastated government finances. The government disclosed a $39bn (£28bn) budget shortfall. That was based on an oil price last March of $28 a barrel, well below the average of $42 a barrel in the 2020 budget plan. The official view is that $42 a barrel is Russia's break even oil price. But now the price as recovered to $66 a barrel, more than reversing the collapse last year. The Russian treasury can breathe again.
If this is obviously unsatisfactory in the short-term, it is troubling in the long run too. According to BP, 84 per cent of the world's primary energy comes from the three fossil fuels, coal, oil and gas. The share of coal is shrinking, down to 27 per cent of the total. Gas is 24 per cent, and oil 33 per cent. This will change, but how fast? McKinsey thinks that fossil fuels will still contribute 74 per cent of total energy in 2050. Bloomberg's New Energy Outlook thinks that oil demand will peak in 2035, though gas will go on rising through to 2050. But there seems to be a general view that beyond 2050 that the decline in both oil and gas will gather pace.
This has huge implications for the world's oil and gas producers. There is time – perhaps a generation – to use the revenues from petroleum to invest in renewables, and more widely into other areas of the economy including high-quality services. Already change is happening in the Middle East, with Saudi Arabia in particular seeking use oil revenues to finance the shift to other activities. It has set out ambitious plans in its Saudi Vision 2030 project. Take just two elements of that: the goal is to increase the size of the private sector from 40 per cent of GDP in 2016 to 65 per cent in 2030, and to increase non-oil exports from 16 per cent of the total to 50 per cent. This will be an enormous challenge.
Russia does not have an explicit long-term plan for the economy similar to that of Saudi Arabia. There is a recovery plan to help repair the damage caused by the pandemic, but this is a short-term exercise. There is the controversial plan to increase gas exports to Germany, through the Nord Stream 2 gas pipeline down the Baltic Sea, but that reflects a different priority. Germany needs Russian gas, and the pipeline gives direct access to additional supplies. At present it has indirect access though existing pipelines via the Ukraine. The completion of Nord Stream 2 is the subject of a massive political row and will be a source of tension between Germany and its allies for years to come. But if you look at it from a purely economic perspective it makes practical sense. Germany needs gas and Russia needs revenue.
Now focus on what this means for oil companies in Russia, and the British twist noted above. The largest enterprise is Rosneft. It is in effect controlled by Rosneftegaz, the state-owned holding company that has just over 40 per cent of its shares and also owns 11 per cent of Gazprom, the largest gas producer in the world. Rosneft however has a minority owner, BP, which has just under 20 per cent of the group.
Rosneft is interesting, for though it is controlled by the government, it has sought to operate as a fully independent company. Its chair is Gerhard Schröder, the former German Chancellor and it has a balance of executive, non-executive, and independent directors on its board, including two representatives of BP. The great question it faces is the same as that of all oil companies: how fast to go green?
This matter is complicated by Rosneft's Vostok Oil project in Siberia's Taymyr peninsula. The project, which is valued at $85bn (£61bn), is aiming at production of 500,000 barrels a day – or 25m tons a year – in 2024 before eventually reaching a peak of potentially 100m tons. While the world still needs oil, environmentalists have long decried the idea of drilling in the area.
Rosneft is seeking a 30 per cent cut in emissions during the production of oil and gas, to an equivalent of less than 20 tons of CO2 per thousand barrels – but this could still mean a rise in absolute emissions if production increases. Rosneft also claims that the Vostok Oil project will have a carbon footprint which is 25 per cent of other similar global projects.
BP is racing ahead, though its chief executive, Bernard Looney, believes that it is not getting investors' recognition for its efforts. But it needs to be able to finance the shift, and here its relationship with Rosneft is potentially most helpful. Critically it receives the dividends that flow from its stake in Rosneft, $785m in 2019 and $4bn since 2013. But it also can give Rosneft access to its growing knowledge of how to make alternatives pay. It is powerfully in the self-interest of both to keep cooperating.
There is a wider point here. The politics are difficult at the moment for all the obvious reasons, and will continue to be so for the foreseeable future. But on a long view Russia needs to make a successful transition away from over-reliance on oil and gas. The Russian government has made some moves towards the use of renewable energy, with authorities seemingly pushing for digital technologies to help change Russia's energy sector. The Energy Ministry has developed a project called "Digital Energy" which is aimed at creating the infrastructure to make that happen.
Certainly, a push on transformative technology from both Russia and other countries could help us all in the long run.
There is certainly scope for genuine cooperation – where it suits both sides to march together for a change.
Join our new commenting forum
Join thought-provoking conversations, follow other Independent readers and see their replies