Russia plane crash: After Sharm el-Sheikh, the other airports that carry a health warning
Facebook checks on all airport employees should be mandatory, says one expert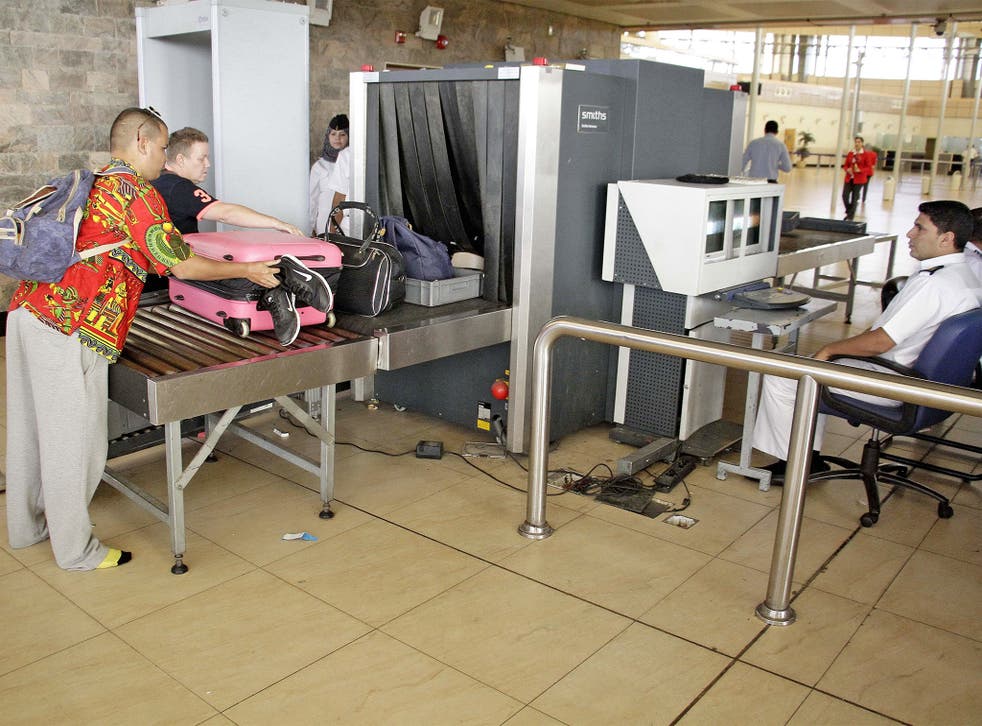 Airport security needs to be reviewed. But as investigations continue into the cause of the Russian plane crash in Egypt, confusion surrounds what exactly the changes should be, and where they are most needed.
The Foreign Secretary said on 8 November that tighter security was needed in areas where Isis is "active", in the increasing belief that the Metrojet aircraft was downed by a bomb placed on board at Sharm el-Sheikh airport, while the plane was being prepared for departure to St Petersburg.
But Philip Hammond gave no details about which airports, how security would be strengthened, and when.
A year ago the Foreign Office warned of "a heightened threat of terrorist attack globally against UK interests and British nationals, from groups or individuals motivated by the conflict in Iraq and Syria."
This warning still appears in the Foreign Office travel advice for every country .
To narrow down the range of airports perceived as at risk, The Independent has cross-referenced Mr Hammond's remarks with specific Foreign Office warnings about terrorist activity in areas with direct flights to Britain.
Besides Sharm el-Sheikh itself, the other locations are Algiers, Tunis, the Bangladeshi capital Dhaka, and the two main Saudi air hubs, Jeddah and Riyadh.
The Foreign Office implies other airports in the Gulf face a heightened threat, saying: "Terrorists also continue to issue statements threatening attacks in the Gulf. These include references to attacks on residential compounds, military, oil, transport and aviation interests."
The main East African gateway, Nairobi, is also likely to attract scrutiny. The Foreign Office says: "There are concerns about the lack of security at Wilson Airport in Nairobi." These extend to the Kenya capital's international airport, Jomo Kenyatta.
Russian passenger plane crashes in Egypt

Show all 20
Security experts will also assess airports that attract large numbers of British holidaymakers, including those in Turkey and Morocco.
Carolyn McCall, the chief executive of easyJet, said her airline would be "led by the Government," rather than making individual decisions about security. "They have the intelligence," she said.
The Department for Transport, which is responsible for aviation security, declined to give any details of changes. But security experts say travellers may not notice any difference because the focus will be largely behind the scenes.
Adrian Young, senior consultant at To70 Aviation said: "The screening and surveillance of airside staff, in Europe and elsewhere, is probably a more important step than making more changes to the passenger 'experience'.
"I expect a combination of better screening and a set of less-predictable checks."
Philip Baum, editor of Aviation Security International, said "Facebook checks" on airport employees' social media transactions should be mandatory: "Whilst this may appear to be an invasion of privacy, the stakes are so high that our not doing so may result in future atrocities."
Egyptian tourism minister Hisham Zaazou sought to reassure visitors, saying the Red Sea resorts are "open for business" and hotels are operating as normal.
Join our new commenting forum
Join thought-provoking conversations, follow other Independent readers and see their replies