To all the self-identifying liberals cheering about Russia Today's bank accounts being frozen, did you ever consider your own bias?
RT lends a tremendous amount of coverage to marginalised issues in the West. In the US, it covered the country's largest prison strike in history when others ignored it. In Britain, they led the charge in reporting that austerity could violate disabled people's human rights and our government's complicity in enabling the Saudi-led bombings in Yemen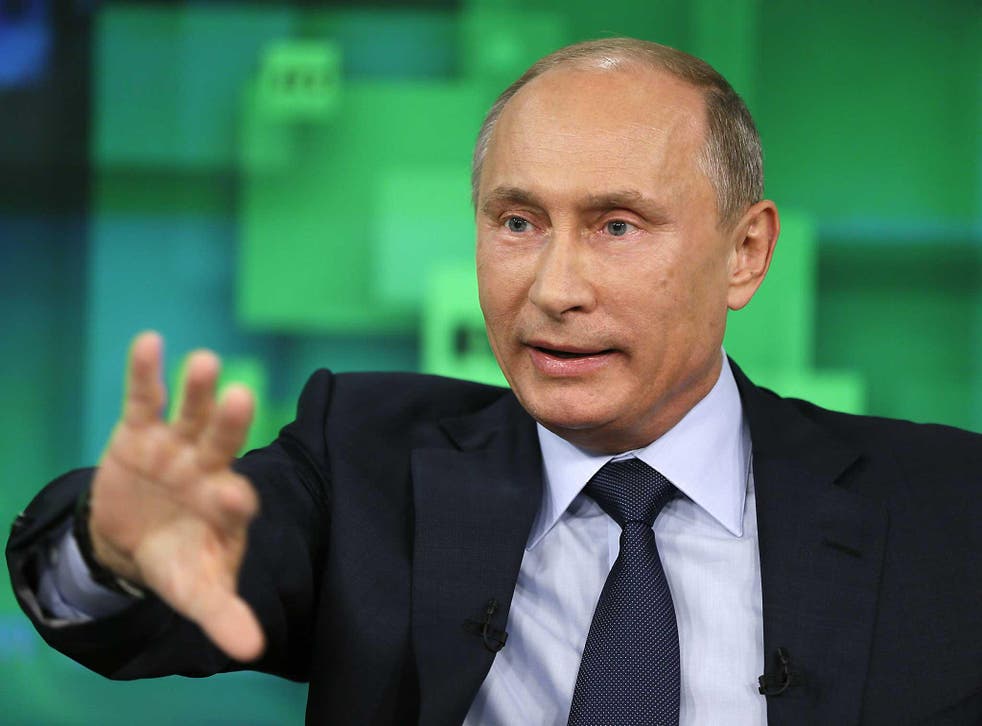 As the news broke that NatWest had frozen the British bank accounts of the Russian state broadcaster RT, previously known (and often still referred to) as Russia Today, I was expecting to see a backlash against what is essentially an affront to the press freedoms that Britain and the rest of the West claim they are renowned for.
Although many did indeed appear outraged, our beloved liberal commentariat were cheering it on in an enthusiastic, albeit unsurprising fashion. Twitter was full of self-identifying lefties celebrating the damage done to RT. But what is perplexing is that financially cutting off one of the largest news networks in the world without any explanation is an inherently authoritarian, illiberal act.
In the interests of full disclosure, I have appeared on Russia Today (unpaid) as a political commentator discussing issues surrounding Jeremy Corbyn and the Labour Party in the past. My opinions were scrutinised and challenged in the way that I would expect from any other broadcaster.
The main complaint against Russia Today is that it is a Kremlin-funded propaganda station. Despite clear bias being present throughout media organisations in the western world, RT bears the brunt of almost all of our criticism in this regard. But a state broadcaster supporting their country's geo-strategic interests is not exactly the huge scandal that many imply.
Take the example of the latest war in Iraq. A widely reported study by academics at Cardiff University in 2003 found that the BBC provided the most "pro-war" coverage ahead of the UK's disastrous intervention, while they placed the least emphasis on Iraqi casualties out of any of the major British broadcasters. There were even complaints regarding the broadcaster's conduct from their own correspondents, notably including their defence correspondent Paul Adams who wrote "a furious memo" claiming that the BBC was "misleading viewers about the conflict in Iraq".
Russia Today has UK bank accounts closed by NatWest
These concerns echoed by hip-hop artist and activist Lowkey, who boycotted DJ Tim Westwood after he broadcast his BBC 1Xtra show from Camp Bastion in Afghanistan in what Lowkey described as "a concerted effort to increase support for the British occupation among a specific UK demographic" in order "to sell an increasingly unpopular military adventure to the youth of this nation." Whether or not Lowkey is correct about the aims of BBC 1Xtra, one can hardly say there was nothing political about broadcasting your radio show from an active military base engaged in a controversial conflict.
Although I'm perfectly happy admitting I'm no fan of segments of RT's coverage, those who criticise the network but stay eerily quiet about the fact that both the British and American mainstream media have supported almost every one of their respective military escapades over the last few decades are clearly more interested in playing Cold War mind games than tackling systemic media bias.
Moreover, RT lends a tremendous amount of coverage to marginalised issues and people in the West. In the United States, for example, RT were reporting on the country's largest prison strike in history amid little more than a tumbleweed response in the mainstream American media. They even received an Emmy nomination as one of the first networks to cover Occupy Wall Street.
In Britain, they led the charge in reporting that Conservative cuts to welfare could be violating disabled people's human rights, our government's complicity in enabling the Saudi-led bombings in Yemen, and the fact that the Pentagon paid a British PR firm millions of dollars in order to create fake terrorist videos as part of a propaganda campaign. There is a distinct focus on the domestic injustices and corporate greed that many other media outlets conveniently ignore.
Our own media biases have handed RT a large and disillusioned western audience to entice. In a balanced media landscape, they wouldn't have had this advantage to begin with. Outraged liberals and British outlets can grandstand all they please, but if they want to find the root cause of why people actively choose to watch so-called "Kremlin propaganda", then they ought to look in the mirror.
Join our new commenting forum
Join thought-provoking conversations, follow other Independent readers and see their replies