Russia can build on the sense of national cohesion we saw during the World Cup
It is a shame that some of those who made their fortunes in their home country now choose to have nothing to do with the Russian state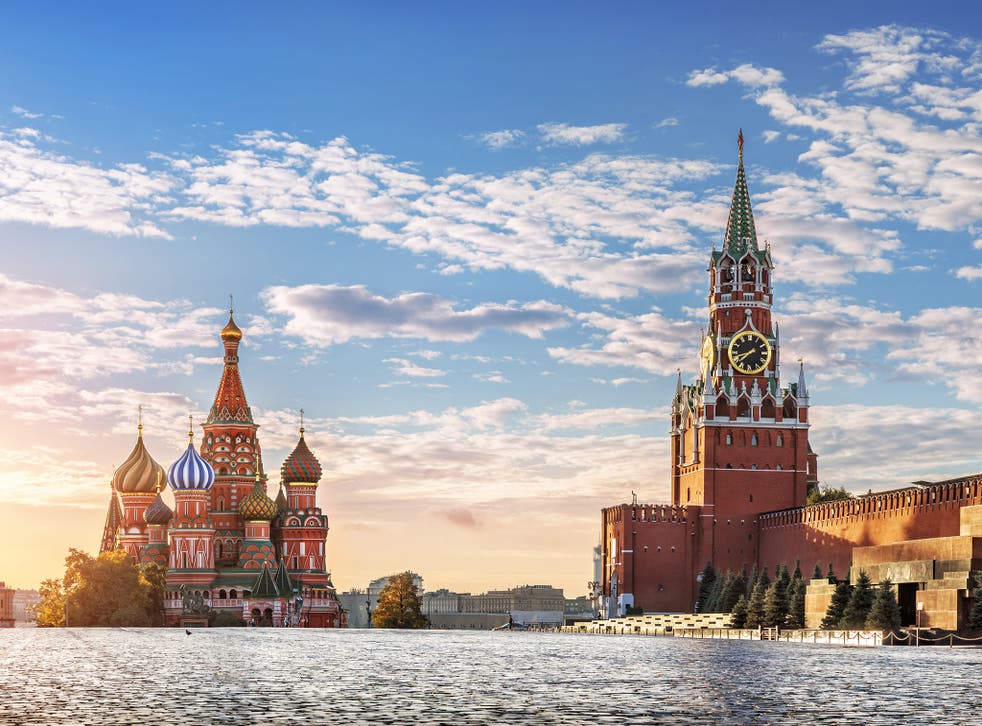 Russia is a great nation, with remarkable assets, resources, and wealth. Over the last couple of months, the World Cup placed the country front and centre of the global stage.
Indeed, this summer's sporting event had Russians everywhere rooting for their footballing countrymen. Yet I find it disappointing that some of the wealthiest of my compatriots, who lived and worked in Russia for years, have decided no longer to live in their homeland and instead cheered on the team from elsewhere – especially London, as it happens.
Why is this? Well, in some cases the reasons relate to apparent disagreements with the Russian state.
Take for instance Andrei Borodin, the former head of the Bank of Moscow. He was formerly a close friend of Moscow mayor and co-founder of the "United Russia" party, Yury Luzhkov. But now he is a resident of Kensington. Prior to his arrival in London, he was never seen at opposition rallies and I never heard him express even the slightest dissent with Kremlin policies. On the contrary, he appeared to serve Moscow's Power Vertical faithfully, consistently and enthusiastically.
Here is a short list of positions Mr Borodin occupied until his sudden departure in 2011: vice-president of the Association of the Russian Banks, chairman of the Coordination Council of the Russian Union of Industrialists and Entrepreneurs, member of the commission reporting to the presidium of the "United Russia" party, member of the Board of Trustees of the Financial University under the government of the Russian Federation. For his selfless toil he was awarded some fine regalia: the Order of Friendship, the Order of Merit in Service to the Fatherland, the Admiral Kuznetsov Medal from the Russian Ministry of Defence, and so on.
It was only when an investigation into alleged fraud at the Bank of Moscow, which he managed for 16 years, was initiated in 2011 that the picture changed. Borodin, who is said to have been made aware during a flight that a criminal investigation had been opened, came to the UK – and stayed. Met with open arms, he got political asylum and purchased, among other assets, the most expensive estate in Britain, which once belonged to the Prince of Wales.
Meanwhile, scrutiny of the Bank of Moscow revealed that the humble sum of $5bn was missing from its coffers, with most of the money ending in Borodin's pockets, according to state investigators.
UK news in pictures

Show all 50
Borodin for his part, says the claims against him were fabricated and politically motivated. Personally, I wonder why Britain granted him the status of "political refugee", when for a long time he enjoyed good relations with the Russian state. Perhaps there was a rapid falling out. Perhaps he was treated unfairly. The truth is, we don't know. But because of what happened, he presumably wasn't among the crowds at the Luzhniki Stadium for this summer's football.
Somewhere in the suburbs of London there is another apparent victim of the Russian state's disfavour: Georgy Bedzhamov. In 1995 he was an indirect shareholder in the private bank Vneshprombank, headed by his sister Larisa Markus. The bank's clients included the largest state companies, high-ranking officials, top bureaucrats and their relatives. Among them were the son of the former chief of staff to the president, Sergey Ivanov, the wife of Deputy Prime Minister Dmitry Kozak, the wife of Defence Minister Sergei Shoigu, the son-in-law of the head of Transneft Nikolai Tokarev, the family of Alexander Zhukov, the vice speaker of the State Duma, the president of the Russian Olympic Committee, and the patriarch of the Russian Orthodox Church, Alexy II.
Bedzhamov himself was considered a part of the Russian elite – from 2010 he headed the Bobsleigh and Skeleton Federation of Russia, and was awarded the Order of Honour for the successful performance of his wards at the Sochi Olympics. As a sporting star, he must have loved the World Cup.
Trump and Putin's Helsinki summit: What you need to know
In January 2016, however, Vneshprombank went bankrupt, and Bedzhamov and Markus were accused of misappropriating billions of dollars of clients' money. Markus was arrested, and in 2017 a Moscow court sentenced her to nine years in prison after she admitted theft.
Her brother, meanwhile, was in Monaco, where he has property. There he was arrested at the request of the Russian authorities but subsequently released after an extradition request was refused. Bedzhamov then chose to emigrate to, you guessed it, the UK. He denies the charges against him concerning Vneshprombank's missing money and insists they are politically motivated.
Another Russian Londoner accused of embezzlement but living far from the motherland is Anatoly Loktionov. This is the man who for 10 years was the first vice-president of the Russian state oil company Rosneft, in which British Petroleum (BP) has close to a 20 per cent stake. He too denies the charges he faces in Russia and in 2015 he claimed asylum in the UK, though he says he would like to return to his country of origin one day.
Indeed, earlier this year, Loktionov added his name to a list of "self-exiled" Russians who came to London after accusations of wrongdoing were levelled at them, but who are now seemingly keen to return home.
Another example of a Russian ex-official with business interests back home, is Alexei Bazhanov, a former deputy minister of agriculture. Recently, the High Court in London refused to consider a complaint from him, after he sought £30m in compensation in a claim against his former business partner from St. Petersburg – the judge rejected the case on jurisdictional grounds. In Russia, Bazhanov is accused of fraud in relation to $300m in loans his company, Masloprodukt, apparently took from Russian banks. Bazhanov denies all of the charges against him and also says they are politically motivated. Back in Moscow, Russian prosecutors have obtained court orders freezing several bank accounts belonging to Bazhanov and his family.
Of course, not all wealthy Russians in London have been accused of wrongdoing; they don't have charges hanging over them back in Moscow. Yet nevertheless, they chose, I assume, to watch the summer's footballing spectacle on TV in the UK, rather than watching it live in Russia.
Take Vladimir Chernukhin for instance. Once Deputy Minister of Finance of the Russian Federation and the chairman of the board of the state-owned Vnesheconombank, on moving to Britain in 2006 – after reportedly falling out of favour with the Kremlin – he bought (reputedly for £72m) one of the most beautiful buildings in the City of London: the former headquarters of the Midland Bank, erected 100 years ago by Edwin Lutyens and is known among other things, for its role in the "fort lnox" scenes of that Bond classic, Goldfinger (1964).
In 2014, Chernukin's wife, Lyubov Chernukhina, now a UK citizen herself, basked in a moment of fame when, at a fundraising auction held by the Conservative Party, she paid £160,000 for the chance to play tennis with the then prime minister, David Cameron and the then mayor of London, Boris Johnson. She subsequently made successful bids to dine with the Scottish Conservative leader, Ruth Davidson, and Gavin Williamson, now the defence secretary.
So, a lot of money, much of it made in Russia, working for the Russian state or state-owned organisations, has been spent not in the Russian economy but in London, on property, donations to political parties and presumably many other material things. In a globalised world people can, up to a point, choose to live where they please. Yet, it still rankles with many in Moscow and elsewhere back home, that people who once did well in Russia have now turned their attentions to other countries.
Some of these men, as I have noted, say they face political persecution at home – those accused of legal misdeeds claim the authorities in Russia are trying to act against them on trumped up charges. But did they ever have any ideological disagreements with the Kremlin? With Putin, Yeltsin, or Gorbachev? If so, they hid them well for a long time.
In the messy quagmire of the current situation, in which relations between Moscow and London seem as bad as they have been for decades, the UK has introduced its new unexplained wealth orders (UWOs). In principle, these legal instruments would allow the seizure of foreign, private assets, including real estate valued over £50k, if owners fail to prove their fortune has been earned legitimately.
Will it happen? The current prime minister Theresa May has previously vowed to clamp down on Russian "dirty money". But a report by parliament's Foreign Affairs Committee accused her government of failing to back up its rhetoric with credible action. "The scale of damage that this 'dirty money' can do to UK foreign policy interests dwarfs the benefit of Russian transactions in the City", said committee chairman Tom Tugendhat.
If the authorities in Britain do act, perhaps we shall see if any of those accused of wrongdoing by Russia – Borodin, Bedzhamov, Loktionov, Bazhanov – find their cases under scrutiny in London. It would certainly be an irony.
But the question of alleged criminality is just part of this issue, which is why I have mentioned the likes of Chernukhin, who have not faced such accusations.
On the other hand, let's not forget there are many thousands, perhaps hundreds of thousands of "ordinary" Russians who live and work in London. This multitude consists of artists, financial experts, computer programmers, as well as street cleaners and hotel porters.
Best pictures of the World Cup

Show all 101
These are people who have come to Britain to seek a living, perhaps even a fortune. One can only hope that once they have made it, they will return home and use their wealth and their expertise and their spirit of innovation for the benefit of all of Russia.
This, after all, is how the country can grow for the good of all its people – with a sense of national pride, community and teamwork. Just like we have seen this summer at the World Cup.
Alexander Lebedev is author of the forthcoming book 'The Chase for the Banker'
Update: This article has been amended to make clear that Georgy Bedzhamov was an indirect shareholder of Vneshprombank (having, we understand, a 22 per cent stake in a company which had a 2.7 per cent holding in the bank), rather than "heading'" it. References to Mr Bedzhamov's father having been murdered and to a rumour that Mr Bedzhamov owned a golf course in the UK have also been removed, as Mr Bedzhamov has confirmed that neither is correct. We apologise to Mr Bedzhamov for any distress caused. 28/9/18
Register for free to continue reading
Registration is a free and easy way to support our truly independent journalism
By registering, you will also enjoy limited access to Premium articles, exclusive newsletters, commenting, and virtual events with our leading journalists
Already have an account? sign in