Most Londoners don't know how to respond to extremism – and Prevent could be making it worse
It's common sense that for any safeguarding initiative to be effective, it's vital that you gain the trust and support of those you need to report their concerns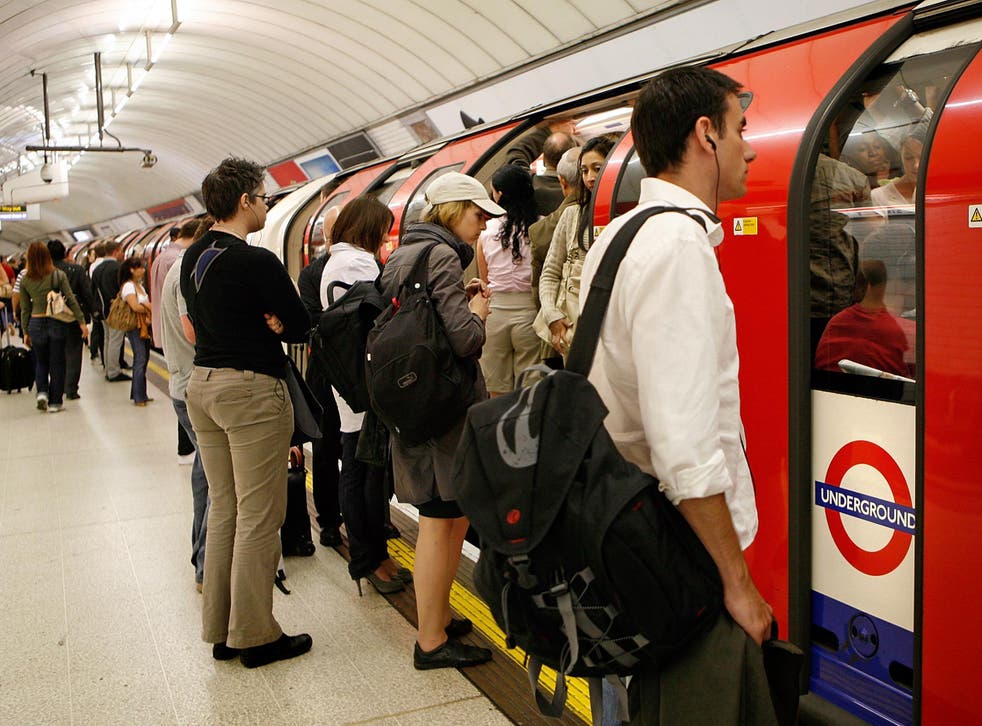 As the mayor of London, I remain optimistic that we can continue to improve the lives of Londoners for the better. Yet, every single day, the real and constant threat from the spread of violent extremism weighs heavily on my mind.
I'm proud that our capital city is a beacon of open, diverse and inclusive values and that, on the whole, we don't just tolerate our differences, we celebrate them. However, we know there are sadly some individuals who remain determined to divide us and to spread perverse and twisted ideologies.
This is damaging communities. Our society has become more polarised as a result, and – in its most extreme form – we have seen how this has led to the loss of innocent lives on our streets through acts of the most horrific violence.
Over the past few years, we've had an unprecedented spate of these cowardly attacks on our city. Unfortunately, our security services say that these attacks do not equate to a temporary escalation of the threat we face, but a sustained shift. Our excellent police and security services are still working flat-out to foil further attacks.
I remain more determined than ever to prevent such despicable acts from happening again, and I believe the best way we can honour those we have lost through terrorism is not only to ensure we uphold and cherish the values that the extremists so hate – democracy, justice, equality and our openness to others – but to get much better at rooting out those who seek to spread their vile ideologies.
London Bridge Terror Attack

Show all 16
This includes fascists and far-right extremists, who are posing a clear and growing threat in the UK and around the world, and violent Islamist groups, who have nothing to do with the true values of my religion.
Since becoming mayor, I've made tackling this spread of violent extremism a key priority, and we're working on a major new programme. This is focusing on three core areas: safeguarding the vulnerable from radicalisation, stopping the spread of violent extremist ideologies and strengthening marginalised communities from extremism.
We are adopting a strategy that includes engaging with hard-to-reach communities, who are often the most important to hear from.
So far, our findings have been stark. It's clear that our ability to tackle radicalisation and violent extremism is simply not good enough. This is putting our safety and security at risk.
We've found that nearly two-thirds of Londoners wouldn't know how to seek support from the authorities if they were worried about someone being drawn into terrorism. And fewer than a quarter of respondents said they wouldn't feel confident about being able to spot the signs of manipulation towards violent extremism.
All of this demonstrates how the enormous challenge ahead of us must involve helping more Londoners understand the real risks we face, getting more of our communities onside and willing to report their concerns, and empowering them to speak out to challenge hate crime and extremist views.
It's common sense that for any safeguarding initiative to be effective, it's vital that you gain the trust and support of those you need to report their concerns. But the problem is, too many communities now feel mistrustful and alienated by the government's Prevent strategy.
This needs to be addressed. Last year, only 4 per cent of Prevent referrals across the country came from within the community, and 3 per cent from friends and family. This low level of engagement has been the same for three years now.
The government has finally agreed to an independent review of Prevent. Yes, it has done some good work, which has no doubt saved lives, but it's time for a rethink to ensure it's more effective.
Support free-thinking journalism and attend Independent events
I don't think Prevent should be scrapped. We definitely need programmes which safeguard those who are at risk of being drawn into violent extremism. However, we do need to see change, and quickly. The government should get on with this review, implement any findings, and make improvements to ensure the Prevent strategy is able to engage all – not just some – of our diverse communities, whose help will be absolutely vital.
Finally, we must also do more to tackle some of the wider societal issues a play.
In London, my overriding mission is to make our city work for all Londoners and to provide access to opportunities to help people reach their full potential. I believe that if people genuinely feel like they have a proper stake in our society, it will encourage our communities to thrive as well as preventing vulnerable individuals from being susceptible to the narratives of hate.
In the weeks and months ahead, our goal must not only be to find the lasting solutions to end violent extremism, but to build a stronger, fairer and more cohesive society – because these two objectives will, ultimately, always go hand in hand.
Sadiq Khan is the mayor of London
Register for free to continue reading
Registration is a free and easy way to support our truly independent journalism
By registering, you will also enjoy limited access to Premium articles, exclusive newsletters, commenting, and virtual events with our leading journalists
Already have an account? sign in
Register for free to continue reading
Registration is a free and easy way to support our truly independent journalism
By registering, you will also enjoy limited access to Premium articles, exclusive newsletters, commenting, and virtual events with our leading journalists
Already have an account? sign in
Join our new commenting forum
Join thought-provoking conversations, follow other Independent readers and see their replies