Sadly, Guantanamo will stay open as long as Americans stay angry
For many people in the US Obama's proposals do not represent closure for 9/11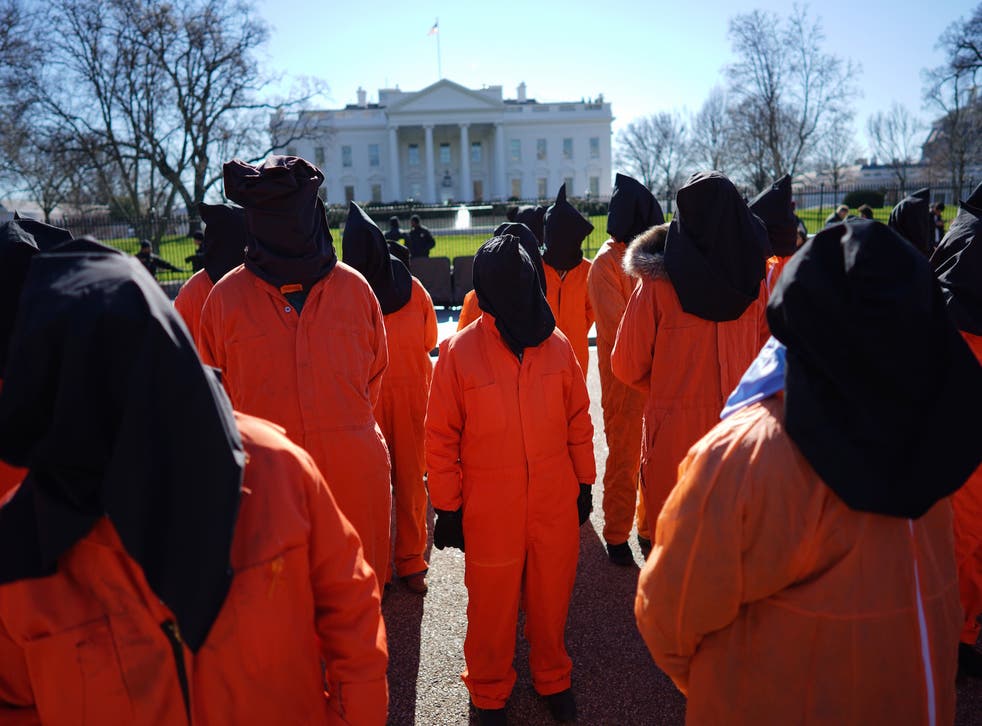 In spite of President Obama's good intentions, it is quite possible that the Guantanamo Bay detention camp will not be closed until the last remaining prisoner dies there. "Whatever President Obama does," a reader of The New York Times told the newspaper this week, "he cannot allow the terrorists who planned and executed the 9/11 attacks that killed my niece and 3,000 others to be released or transferred to other countries." This reader, like millions of Americans, is still seeking closure.
The reason for my pessimism is my doubt whether closure, however ardently desired, can any longer be attained. And in these circumstances, I don't see Congress supporting the President's plan.
The first attempt to give full expression to America's righteous indignation was the invasion of Afghanistan in 2001 soon after the 9/11 atrocities. While the US and its allies, including Britain, had significant military success in Afghanistan, the Taliban hung on and the al-Qaeda leader, Osama bin Laden, remained at large. Then, from 2003 onwards, the Taliban regrouped and responded with an insurgency that has been going on ever since. No closure there.
In 2003, President George W Bush launched a second invasion with Britain and other allies. This time the target was Iraq, on the mistaken grounds that Saddam Hussein harboured weapons of mass destruction. The invasion was successfully completed in seven weeks, but then it morphed into the longer Iraq war, from which the US finally withdrew in 2011 without a good result, only to re-engage in 2014 at the head of a new coalition. So the American people could draw no satisfaction from this attempt to punish the perpetrators of 9/11.
But at least they had Guantanamo Bay. It was established in a US naval base in Cuba in January 2002. Since then 779 men have been held there. Many were, or are, Afghans. Unfortunately, seeking to take their revenge on an entire population, the Americans weren't too choosy about whom they incarcerated. Some detainees had in effect been bought from Afghan tribesmen, who were offered cash bounties for supplying prisoners. All were atrociously treated, including denigration of Islam by such acts as flushing the Koran down the toilet.
Shaker Aamer: Guantanamo's last British detainee

Show all 10
This bad treatment cannot bring closure. Indeed, many aspects of early mistreatment were, in due course, halted. The identities of those held were first kept secret, but later disclosed. The US government also asserted that detainees were not entitled to any of the protections of the Geneva Conventions, but in 2006 the US Supreme Court ruled that prisoners were entitled to the minimal protections listed under Common Article 3. In January 2009, a Bush administration official conceded that torture had occurred at Guantanamo on at least one detainee.
Meanwhile, numerous detainees were released. The last British resident held at Guantanamo, Shaker Aamer, was returned on 30 October last year; he had been held in solitary confinement despite never being charged with any wrongdoing. Now President Obama has proposed that some 60 of the remaining 91 detainees be transferred to a new, yet-to-be-built maximum-security prison on US soil.
Most Republican, and some Democratic politicians, are opposed to the President's plans. Senator Marco Rubio of Florida, a presidential candidate, said angrily at a rally in Las Vegas before the state's Republican caucus: "Not only are we not going to close Guantanamo, when I am president, if we capture a terrorist alive, they are not getting a court hearing in Manhattan… They are going to Guantanamo, and we are going to find out everything they know."
Underlying objections like these is the perception that President Obama's civilised proposals don't represent closure for the 9/11 terrorist attacks. The nearest one could get would involve bringing the remaining detainees before the American courts on terrorism charges. If convicted they would no doubt receive severe sentences, if not the death penalty, in states where capital punishment still obtains. But would they be convicted? Given the random way in which the detainees were originally rounded up, and given the sheer length of time that has elapsed since 2001, and given the difficulty of gathering evidence in the Middle East, is it realistic to imagine that trials could be held? I don't think so. The reality is that closure will not be achieved. Many Americans will remain distressed, and Guantanamo will remain open for the foreseeable future.
Register for free to continue reading
Registration is a free and easy way to support our truly independent journalism
By registering, you will also enjoy limited access to Premium articles, exclusive newsletters, commenting, and virtual events with our leading journalists
Already have an account? sign in
Register for free to continue reading
Registration is a free and easy way to support our truly independent journalism
By registering, you will also enjoy limited access to Premium articles, exclusive newsletters, commenting, and virtual events with our leading journalists
Already have an account? sign in
Join our new commenting forum
Join thought-provoking conversations, follow other Independent readers and see their replies