Thanks to Sajid Javid's new immigration paper, young people will not get such an easy start in life as I did
After four years in the UK, a smiling official at Lunar House stamped my paperwork, confirming my Indefinite Leave to Remain; I celebrated in full zeitgeist mode that night over dinner with a friend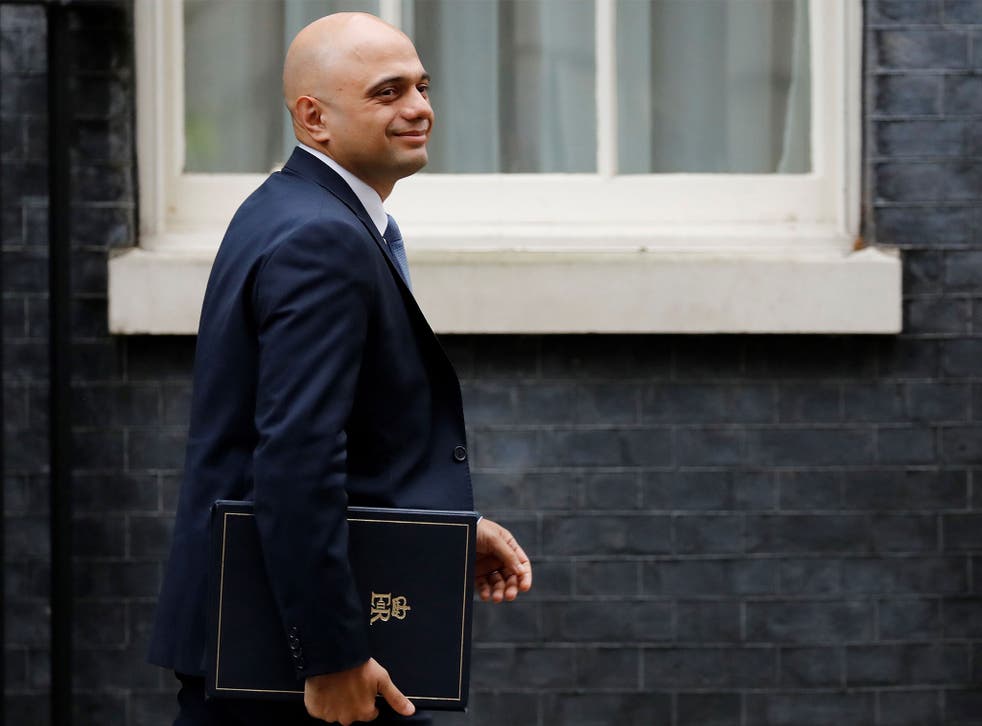 In 1991, I moved to London to take up a role as UK correspondent for an American music magazine. Like many fresh graduates entering the work force in the middle of a worldwide recession, I had to create my own job, and the freelancer's visa offered by the UK government at the time – free of charge, renewable and offering a clear path to permanent settlement – allowed me to build a successful career as a writer and editor. In contrast to conditions set out in Home Secretary Sajid Javid's Immigration White Paper, there were no income thresholds to meet or fees to pay; my only obligations were to file tax returns, submit letters from clients here and in the US regarding my continuing work, and never to require recourse to public funds.
Although my work cemented my reputation as a critic and tastemaker, it didn't make me huge amounts of money. Nevertheless, four years later, in 1995, a smiling official at Lunar House stamped my paperwork, confirming my Indefinite Leave to Remain; I celebrated in full zeitgeist mode that night over dinner with a friend from one of the Britpop groups I'd chronicled in newspapers and magazines the world over.
If I'd been embarking on a similar career today, I'd have little hope of earning the kind of money Sajid Javid's Home Office proposes skilled migrants earn to be entitled to stay.
Since the Conservatives took power in 2010, I've seen non-EU friends and colleagues forced to leave Britain because creative sector wages don't reflect the skills needed to succeed as an arts and culture professional, and don't meet the financial thresholds currently imposed by the Home Office. As with all matters of remuneration where pay gaps exist, women and BAME workers trying to stay in the UK for work face a proportional opportunity cost here as well.
Over the course of the past decade, and within all governing political parties during that time, the shell-gaming of immigration issues to make short-term political gains has had a corrosive effect on British life. Only a handful of politicians are principled enough to call out the pettiness of covert – and overt – racist policy, even as most make sorrowful noises at the upturn in racially motivated aggravations, especially following 9/11 and the Leave vote.
Effecting a hostile environment for even one "illegal" person creates hostility toward all people, regardless of individual aptitude, origin, race or status – just ask any ordinary British-born person of colour dealing with a new employer, GP or landlord, asked to produce sheaves of documents and to prove their entitlement in ways that will never trouble their white British peers. The Windrush scandal demonstrated the lack of competence and understanding that exists even amongst those who are employed by the state to carry out rote checks of documents, such as NHS administrators and local authority gatekeepers.
Since I'm white and an English speaker, white Britons often take me into confidence with complaints about immigration and migrants of colour – and when I question the aspersions cast, they're at pains to point out they're not talking about "people like you". Nobody I've called out would ever complain about people like me to my face, yet the immigration policies of both the country I now call home and that which I left will eventually undermine everyone's rights by design, or by osmosis.
Support free-thinking journalism and attend Independent events
People like me cringe inside and out whenever I'm leaned upon to agree with an episode of bigoted whinging. People like me shudder with dread whenever the government seeks to pull up ladders like those available to the person I was in 1991, or to the three million EU citizens settled in Britain, or to the parents of Commonwealth citizens such as Sajid Javid's dad, who came to England with a single pound in his pocket. Today, Javid's père wouldn't be allowed to settle here, send for his partner, or raise children automatically entitled to British passports without handing over piles of cash to a department where his son is now Secretary of State.
Is this white paper the product of a government obsessed with the cost of everything, and aware of the value of nothing?
Join our new commenting forum
Join thought-provoking conversations, follow other Independent readers and see their replies