Salman Abedi is not unique – I knew a British Libyan family whose members were radicalised in the same way
There were indicators which look very similar to what I saw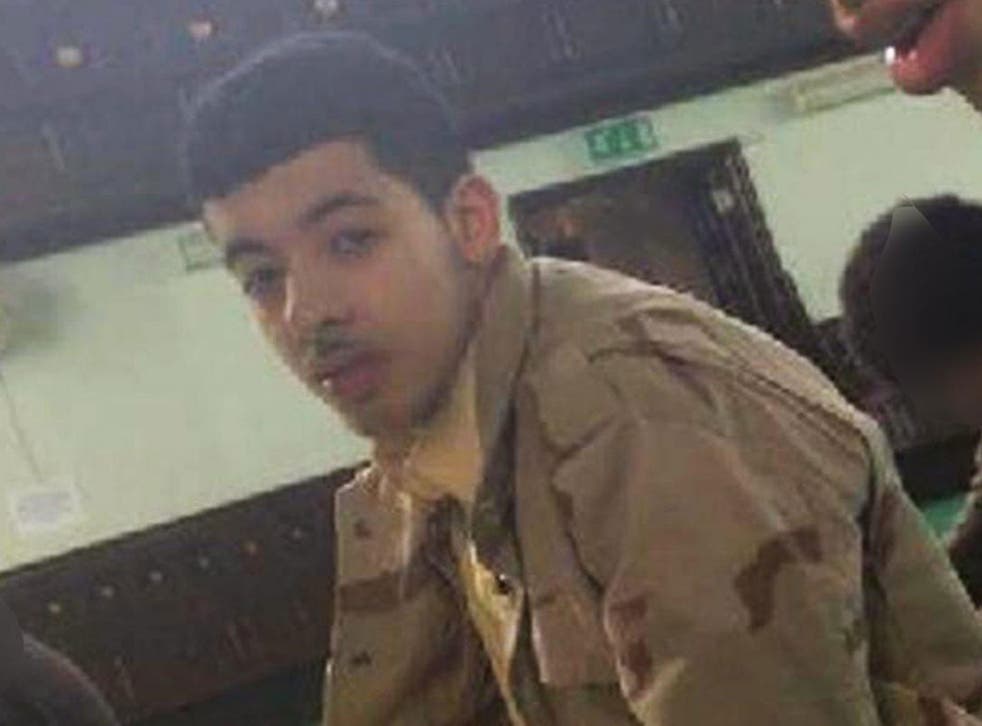 The facts now emerging are starting to bring shape to the background of mass murderer, Salman Abedi, who killed 22 and wounded 59 others in his attack on the Ariana Grande concert in Manchester this week.
Reportedly born here after his parents fled from Gaddafi's regime in Libya, his parents were desperately worried about the direction of his life. It seems they were trying to find ways to change their son's behaviour and his outlook.
No doubt the possibility of sending their son "back home" to see whether family connections could help him change – and develop some discipline – came to mind. They may also have thought that such attachments to the "old country" could stabilise him. It seems that Abedi did indeed travel back and forth from Libya and only returned to the United Kingdom from his latest trip a short while before carrying out the Manchester attack.
We are all aware that Colonel Gaddafi's death and the military attacks on his infrastructure led to the fracture of his government and the loss of significant amounts of arms he had stockpiled. Many fell into the hands of rebel groups and have since found their way to Islamist groups, including Libyan Isis-allied factions.
Nowadays we rarely discuss or talk about the impact of Islamist groups on Libya, or the anti-Western rhetoric which circulates widely and effectively in sections of Libyan society. The only reason that I am aware of some of this is because Abedi's path is not unique. I've seen it all before.
Salman Abedi - what we know about the Manchester attacker
As Abedi's history becomes increasingly public, it's obvious that he had classic indicators of risk.
Moving between the UK and Libya, young, troubled and unable to find some form of stability, one can justifiably assume that he had problems around identity and his sense of purpose in life. Those are precisely the same indicators that I observed in another British family of Libyan heritage, through a case review that I sat on as an independent observer.
The vulnerabilities becoming clear in Abedi's case were precisely the same that befell young people in that other family, leading to their radicalisation and descent into violent Islamist extremism. In so many cases, radicalisation affects young men who cannot form emotional attachments even within their own family. Many have experienced troubled pathways to violence and anti-social behaviour.
Set against this troubled background is a battle for identity and a desperate need to develop a purpose and a sense of value.
Placing such a young person into an environment such as Libya, where they may be exposed to extreme Islamist rhetoric, is a deadly concoction. In the case of the family that I dealt with, a teaching assistant picked up that one of the boys had made anti-American comments at school on his return to the United Kingdom. The parents, assuming that sending their son to Libya might help him, had inadvertently opened him up to extremist influences. This trail of radicalisation and violent extremism is a trail that Abedi has not walked along alone: others have done so, especially where Libya is concerned.
Manchester explosion in pictures

Show all 37
Right now, local authorities and Prevent teams need to redouble their energies to review cases of young people in their care who have shown vulnerabilities and who have travelled overseas in the last 12 months, in particular to countries where Islamist extremism is active.
This is not about targeting Muslims, nor should it be. No doubt such reviews are carried out on young people exposed to far-right material, too. However, the reality is that Islamist extremism in some countries is unchecked and many succeed in winning over the poor and those who have no alternative than to believe that their future is better off with groups which seek death and destruction.
The chances of vulnerable and troubled youngsters returning to their parents' countries of origin (in the arc which starts from Tunisia through to Jordan and including Pakistan), and coming across Islamist extremists or extreme material is, depressingly, a realistic prospect.
If we are to save lives in our country and the lives of these young people, we need to see the potential flags around the young far earlier than we have in the past. If we fail to do that, the results are too frightening to think about.
Fiyaz Mughal is founder and ex-director of anti-Muslim hate crime initiative Tell MAMA and Director of the interfaith organization Faith Matters
Register for free to continue reading
Registration is a free and easy way to support our truly independent journalism
By registering, you will also enjoy limited access to Premium articles, exclusive newsletters, commenting, and virtual events with our leading journalists
Already have an account? sign in
Register for free to continue reading
Registration is a free and easy way to support our truly independent journalism
By registering, you will also enjoy limited access to Premium articles, exclusive newsletters, commenting, and virtual events with our leading journalists
Already have an account? sign in
Join our new commenting forum
Join thought-provoking conversations, follow other Independent readers and see their replies